11 Amazing Photos of Dubai
December 2, 2016 / 909 / Category : Dubai Guide
Dubai is a city in the United Arab Emirates, located within the emirate of the same name and is one of the seven emirates that make up the country.
Photo by: Michael Cruz
Stunning view of Dubai downtown from above.
Photo by: AirPano.com
Burj Khalifa, known as Burj Dubai prior to its inauguration is the tallest man-made structure in the world, at 829.8 m.
Photo by: Guido Merkelbach
Extremely high golf court on helipad of Burj Al Arab sailboat hotel in Dubai.
Photo by: Getty
Dubai cityscape covered in fog by night.
Photo by: Sebastian Opitz
View from Burj Khalifa office at night.
Photo by: Dreamcore
Downtown as seen from space, captured by satellite.
Photo by: Pleiades Satellite
This is why Dubai is called Las Vegas of Middle East.
Photo by: Gabriela Maj
Eurofighter Typhoon flying above Palm Jumeirah Island.
Photo by: Katsuhiko Tokunaga
Breathtaking view from the top of Burj Khalifa.
Photo by: Samar Jodha | National Geographic
Dubai cityscape far above clouds.
Photo by: Bjoem Lauen
Popular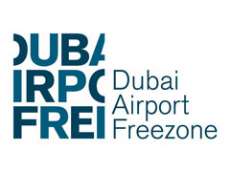 Do I need a UAE Partner to form a company in Dubai Free Zone?
One of the many advantages of setting up a company in DAFZA is that it allows 100% foreign ownership. You do not need a UAE Partner to form a company at DAFZA. We have tried our best to compile maximum information about Starting a Business in Dubai Free Zones. Please visit our Freezones Guide if you are looking for answers of the following: Dubai Offshore Company, Freezone Company Formation...
CAFM Explorer Quantum
Pros: Easy to use with more tools. Still only using a small amount of the potential of the system. Have been using CAFM for a number of years now to manage buildings, costs, invoices, work orders, budgets, records and pre-planned maintenance. Cons: No concerns or errors and with updates and constant development CAFM just improves. Overall: The software coupled with the backup from client support...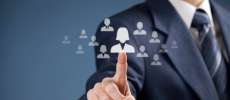 Hiring a Facility Management Company
The facilities management line of work aims to take care of everything from the maintenance of a commercial building to security, from procurement and contract management to health and safety as well as maintaining the communications infrastructure amongst a number of other aspects. A lot of organizations with differing size and speciality require their facilities appropriately maintained. ...
Century Financial Brokers
Location: Century Financial Brokers LLC.7th Floor, Office 704/708,Al Khaleej Shopping Center,Al Mankhool Road,Bur Dubai, Dubai, UAE Telephone: +971 (4) 356 2800 Email: +971 (4) 351 6308 Website: http://www.centurybrokers.com Fax: info@centurybroker.com At Century Financial Brokers, our relentless pursuit of market opportunity separates us from the pack and binds us in a common purpo...
Martyr's Day 2016
Martyr's Day will be observed every year on 30 November in the United Arab Emirates. Year Date Day Holiday 2016 30 Nov Wed Martyr's Day It is a time of remembrance for those who have sacrificed their lives in the service of their country. Schools will close and both government and private-sector workers will have the day as a paid day off. UAE National...