5 MUST do things in Dubai - Are You Traveling to Dubai? Read This Dubai Guide!
December 6, 2016 / 704 / Category : Dubai Guide
Dubai has emerged as a popular holiday destination recently. People from across the world come here not just to witness the world's tallest tower or the first seven-star hotel or the indoor ski slope, in fact people come here to appreciate the vision of those Emiratis who build a modern city so unique and extraordinary out of the desert. Today, this modern city is so popular that when it comes to holiday packages offered by travel companies the best one are generally for Dubai tour packages. Location Dubai, one of the seven Emirates that together form the United Arab Emirates is conveniently located at the crossroads between Europe, Africa and Asia. Dubai is the second largest emirates of UAE after Abu Dhabi, but it's the most popular one amongst the seven Emirates. Best time to visit Dubai witnesses extreme weather conditions. Few months of the year are extremely hot and in case you are not accustomed to hot summer days avoid traveling to Dubai during the summer. The best time to visit Dubai is from November to March. During this time you can easily find vacation packages for Dubai. What to do in Dubai? Well, Dubai is one destination where you will never feel bored. Most of the vacation packages for Dubai and Dubai tour packages plan out an itinerary that cater to the needs and interests of different tourists. Here is some of the MUST do things in Dubai:
Desert Safari
Exploring the Dubai desert with a desert safari is the best way out to enjoy a holiday in the desert city. Traveling in a vehicle to the golden sandy dunes and enjoying a barbecue dinner with traditional belly dancers entertaining you is an experience hard to find anywhere else. There are many Dubai tour packages available in the market with exclusive Desert Safari.
Explore the Dubai Gold Market
- This is the only place in the world where you could see gold jewelry shops without a single security guard. The gold items available here are in various shades of gold - yellow, white, pink, and even purple gold. The designs available here can be traditional, modern, conservative, old, delicate or robust.
Burj Al Arab
- This is a truly luxury and first 7 star hotel in the world. Built on an artificial island, the hotel is known worldwide for its superb interior decor, including a Sky view bar with simply amazing views and underwater restaurant. With a ticket you can go and see the hotel from inside.
Ski Resort
- Dubai has the world largest artificial Ski resort. It is worth visiting this resort even if you are from the North Pole. This is the best place in Dubai to escape the heat outside and enjoy skiing, tobogganing, snowboarding or just playing in the snow on a snow-covered slope.
Wild Wadi Water Park
Come here to enjoy exclusive water rides. This theme park having the latest technologies is quite popular amongst kids. Even holiday packages for Dubai are available with complimentary visit to Wild Wadi Water Park. Along with these, there are many more things to enjoy during a Dubai holiday. Just look for vacation packages or holiday packages for Dubai and plan out your holiday to this amazing desert city.
Popular
Factors to Consider When Buying a Home
A selection typically needs to be created between shopping for and dealings property. To assist you to create associate familiar call, you wish to see the time you look for to remain in this space and also the monthly monetary obligations you'll afford. If you're reaching to sleep in a selected space for quite five years, it makes plenty of sense to shop for a home. On the opposite han...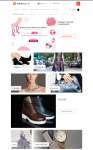 Online Shopping in the Middle East
This online shopping site was set up by experts from the fashion and eCommerce industry. The site was established with a view to bringing the latest fashion offerings to the fashion lovers of Middle East. MarkaVIP sells fashion and designer items and home décor and electronic items across the UAE. We offer a wide range of internationally acclaimed brands that cater to members with diverse needs ...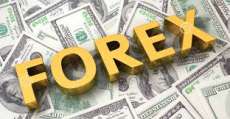 Introduction to Forex Trading
If you were wondering; forex trading is nothing more than direct access trading of different types of foreign currencies. In the past, foreign exchange trading was mostly limited to large banks and institutional traders however; recent technological advancements have made it so that small traders can also take advantage of the many benefits of forex trading just by using the various online tra...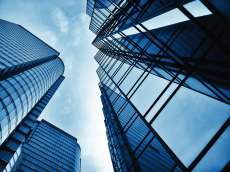 Facilities Management With Use Of CAFM
Computer-assisted  Facilities Management (CAFM) involves the formation and victimization info technology primarily based systems within the engineered atmosphere. A typical CAFM system is represented as a combined package (CAD) or relative repository package with specific skills for facilities management (FM). Rationale of CAFM Below mentioned is that the purpose of victimization CAFM: '...
CAFM Explorer Quantum
Pros: Easy to use with more tools. Still only using a small amount of the potential of the system. Have been using CAFM for a number of years now to manage buildings, costs, invoices, work orders, budgets, records and pre-planned maintenance. Cons: No concerns or errors and with updates and constant development CAFM just improves. Overall: The software coupled with the backup from client support...