8 Best Places to watch New Year Fireworks in Dubai
December 22, 2016 / 1,135 / Category : Dubai Guide
One of the most popular new year destination around the world, Dubai is visited by millions during the new years and Christmas. And no matter how long is your stay in Dubai, you wouldnt want to miss the 31st December night fireworks show of the city. After all, it is one of the best firework shows in the world.To watch the best of the firework shows you need not be invited to a private party. There are various places around the beautiful city of Dubai that hosts the sparklers show to blow your mind.Here are some of the best places to watch New Years Fireworks in Dubai.
Burj Khalifa
The star attraction of the night, Burj Khalifa fireworks are the most watched, most sought after, and the most brilliant of them all. This tallest building on earth wears over 357000 LED nodes to give you a stunning show. If you are intelligent and lucky enough to get a room nearby to get a view of Burj Khalifa, nothing like it, but if you havent, ensure you secure a spot near the building as early as 6pm in the evening because for sure it is going to get crowded and by 8pm the area will get filled with eager people hoping for a grand spectacle.
Atlantis the palm
Having its own fireworks display event, Atlantis the palm also creates special New year packages for its guests that includes the best views of the night, a grand gala dinner, fireworks spectacle, special services and much more. Included in the list of the most luxurious hotels in the world, Atlantis the palm hosts its own fireworks display that is in every way a treat to your eyes and mind. If youre planning to be in Dubai at the New years eve, now will be a good time to book your reservations at Atlantis the palm.
Burj Al Arab
Already having a record of the longest fireworks show, Burj Al Arab is all set to surprise its guests with a grander, more spectacular version this year. And why not, nothing less than that will suit the reputation of the most luxurious hotel in the world. If you can afford the most expensive hotel in the world, then the Burj Al Arab offers special New Year package for its guests including a grand dinner, fireworks show, live entertainment, evening cocktail party and a lot more.
Palm Islands
The palm islands are the worlds best known manmade wonder which makes it quite obvious that the fireworks spectacle is sure to be grand. The entire island host sequential and intelligently designed fireworks show making it one of the most sought after evening spectacles. Even if you are not residing in any of the islands precious hotels, you can buy tickets to book your favorite spot for watching the fireworks in advance.
Global Village
Touted as the worlds biggest entertainment project, it fits the image of Global Village to organize a grand firework spectacle for all its guests. A favorite destination, specially for families, Global Village offers you a grand show of amazing fireworks that adds to the festive fun of the place. various live performances, sumptuous array of food, amazing fireworks and an eclectic atmosphere, makes your New Year welcome truly grand.Best locations to watch the New Year Fireworks for Free
Opposite Latifa hospital
One of the lesser known but a brilliant free spot, this area near the Al Wasl football club not only offers a mesmerizing view of the city but also keeps you away from the maddening rush of the city.
Near Box Park at the Al Wasl road
Want to watch the spectacle from a quieter area, head on to the Al Wasl road and park your car near the Box park to get both some good exercise and a free view of the spectacular fireworks.
Nad Al Sheba
Otherwise a secluded spot, even this place will have people, specially the locals gathering to watch the fireworks however, the rush will be a lot less compared to the busy streets of the Downtown Dubai. Simply take a basket of goodies and enjoy a midnight picnic while watching the fireworks for free.
Tips for a trouble- free New Years Eve in Dubai
If youre near some areas like downtown Dubai and other crowded places, carrying large bags is not advisable. Theres going to be a lot of security and large bags will not only hinder your smooth maneuvering through the crowd but also waste your time in frequent security checks.If youre walking with children in busy areas, it is always safe to tie wrist labels on their hands with names and details properly entered.
If you are travelling with infants, avoid going to too crowded places and choose to stay at a safe junction or at the comfort of your hotel.
Dubai during the New Years Eve is decked up like a bride. The beauty and the magnanimous scale of celebrations of Dubai is what makes the ultimate destination for the tourists to be at the new years eve. With just a few weeks to go for the New Years its high time you book your spot for the night. So, wait no more, plan your Dubai New Year today!
Popular
Dubai vs Abu Dhabi
In this modern era of progressing world we are surrounded by new and distinctive quality of things. These, when compared to the past gives us no resemblance at all. Today almost every place on Earth has an artificial beauty that takes its glamour to a higher level. Buildings higher than ever, roads broader than our imagination. Our world is full of the stuff that makes ones thinki...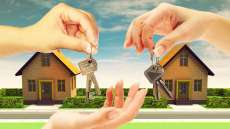 Top 5 Areas to Buy Property in Dubai
Dubai is that the world's most fun property market, giving a large vary of investment sorts and dynamic perpetually because the master plan unfolds. the subsequent may be a list of the simplest investment areas of the instant. 1. The Springs The Springs is found within the Emirates Living district of port and offers a 'villa-living' lifestyle that is particularly well-liked among expats. The...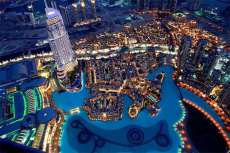 4 Useful Tips If you are Moving to Dubai
Dubai is becoming one of the favorite cities for tourists, short term and long term residents, job seekers and people who are looking to invest their money in real estate. The city of Dubai is growing at a rapid phase. The real estate market in Dubai is on an increasing trend and hence there are many investors worldwide who wish to invest in this city. Living in dubai is a great experience. The st...
Can I work on visit or tourist visa in Dubai or other states of UAE?
It is illegal to work on a visa other than a valid employment visa in Dubai. However, you may come on a visit or tourist visa and actively search for jobs in Dubai. Under recent legislation pertaining to employment visas, successful candidates who are hired by Dubai employers are required to exit the UAE pending release of their Employment Visas. Clearly, any employer asking you to start work i...
Where can I donate old laptops?
Have a few old laptops that I want to donate to a charity or organisation who can make use of them. Anyone know any? Thanks Edit: They'll be without the hard drives.