Abu Dhabi Airports Company - UAE Free Zones
May 20, 2016 / 423 / Category : Freezones
Abu Dhabi Airports Company (ADAC), the owner and operator of Abu Dhabi International Airport is set to establish a logistics park next to the airport which is planned to operate as a free zone facility called Abu Dhabi Airport Free Zone (ADFZ). Its creation marks a milestone in Abu Dhabis plans to establish itself as a dynamic business centre. The logistics park will take advantage of Abu Dhabi International Airport's strategic geographical position on the crossroads between east and west, and the large-scale economic development of the Emirate.ADAC, was incorporated in March 2006 to spearhead a major redevelopment of the Emirates aviation infrastructure. ADACs creation was part of an ambitious restructuring initiative launched by the Government of Abu Dhabi, aimed at delivering better services to support the Emirates long-term economic and tourism strategies and to help build a more vibrant economy that attracts and promotes private sector investment.The creation of the logistics park at Abu Dhabi Airport is aligned with ADACs objective of financing its Airport development programme, generating non-aeronautical revenues, and minimizing Government grants.BenefitsThe business park's unique set-up provides its customers a dynamic and thriving business environment with numerous benefits including:World Class, congestion-free serviced facilitiesLocation within Abu Dhabi International Airport premisesFast and efficient cargo clearance servicesEasy access to airport apronAccess to international freight forwarders & logistics servicesOne-stop-shop solution for all investor-related servicesSmart business facilitates with advanced ICT solutionsOn-site customs inspectionOnline customer service24 hours access to facilityInvestor services centerWith a strong positive relationship with Government organizations and Public authorities, a single point of contact is offered for all investor servicesRegistrationLicensingLeasingEmployee servicesBusiness servicesIT & telecommunicationUtilities, maintenance & other servicesAll the above will be complemented with a wide array of free zone offerings
Popular
List of Recruitment Agencies in Dubai
Complete List of Agencies, Apply for Jobs Agency Name Phone Number Link Accel HR Consulting +971 4 352 4561 Upload CV MGR Management Consulting +971 4 364 9347 Upload CV ANOC +971 4 311 6888 Upload CV JoyIn Solutions +971 4 553 8776 Upload CV Aarch Consulting +971 4 358 2126 Upload CV Accel HR Consulting +971 4 352 4561 Upload CV ACR ...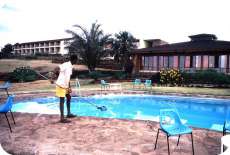 Swimming Pool Maintenance Tips
In nations wherever, local people are distinguished to be a preservationist, loads of family units would rather have their own non-open desert garden. Without dread, a great deal of concerning the predominant culture, most nations inside the Middle Easterner emirates take a plunge in their own pools. While there are pleasant shoreline goals to go to, yet as some extremely sumptuous non-open resort...
Swimming Pools Installation
On a hot summer day, having your own swimming bath is AN absolute boon. And quite the simplest way to beat the warmth, it offers relaxation, exercise, fun times and bonding with relations and sensible friends. It's no marvel many folks commit to having swimming pools put in on their properties instead of hunt down public pools in their space. Swimming pools are available in an excellent form of...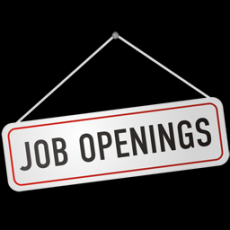 Jobs in Dubai and Middle East
Top 14 Jobs Sites in Dubai UAE By Popularity List of Recruitment Agencies in Dubai 11 Job Sites with Listings of Jobs in Dubai 7 Things to Keep in Mind When Getting a Job in Dubai 1. Search for Vacancies in Gulf As with time, the job market is getting very competitive. Check all related job vacancies, as well as any related websites for the company's complete history. This may impress...
Online Makeup Shopping Dubai
Alshop.com, recognized in 2008, sells perfumes, electronics, fashion products, toys, beauty and healthcare items and others across the middle East. Alshop.com provides free shipping, easy returns, and easy payment way. Alshop.com provides a mall-like shopping experience to its customers.