Abu Dhabi Airports Company - UAE Free Zones
May 20, 2016 / 423 / Category : Freezones
Abu Dhabi Airports Company (ADAC), the owner and operator of Abu Dhabi International Airport is set to establish a logistics park next to the airport which is planned to operate as a free zone facility called Abu Dhabi Airport Free Zone (ADFZ). Its creation marks a milestone in Abu Dhabis plans to establish itself as a dynamic business centre. The logistics park will take advantage of Abu Dhabi International Airport's strategic geographical position on the crossroads between east and west, and the large-scale economic development of the Emirate.ADAC, was incorporated in March 2006 to spearhead a major redevelopment of the Emirates aviation infrastructure. ADACs creation was part of an ambitious restructuring initiative launched by the Government of Abu Dhabi, aimed at delivering better services to support the Emirates long-term economic and tourism strategies and to help build a more vibrant economy that attracts and promotes private sector investment.The creation of the logistics park at Abu Dhabi Airport is aligned with ADACs objective of financing its Airport development programme, generating non-aeronautical revenues, and minimizing Government grants.BenefitsThe business park's unique set-up provides its customers a dynamic and thriving business environment with numerous benefits including:World Class, congestion-free serviced facilitiesLocation within Abu Dhabi International Airport premisesFast and efficient cargo clearance servicesEasy access to airport apronAccess to international freight forwarders & logistics servicesOne-stop-shop solution for all investor-related servicesSmart business facilitates with advanced ICT solutionsOn-site customs inspectionOnline customer service24 hours access to facilityInvestor services centerWith a strong positive relationship with Government organizations and Public authorities, a single point of contact is offered for all investor servicesRegistrationLicensingLeasingEmployee servicesBusiness servicesIT & telecommunicationUtilities, maintenance & other servicesAll the above will be complemented with a wide array of free zone offerings
Popular
Country's 45th National Day 2016
National Day is the celebration of the independence and subsequent unification of the Emirates in 1971. Private Holidays Year Date Day Holiday 2016 1 Dec Thursday Nation Day 2016 2 Dec Friday Nation Day Public Holidays Year Date Day Holiday 2016 1 Dec Thursday Nation Day 2016 2 Dec Friday Nation Day...
The Legal Status of Bitcoin in the United Arab Emirates
In this article we focus on the legal status of bitcoin and address the question of whether bitcoin is banned in the UAE. Recent developments in the payments regulatory environment in the UAE have turned a spotlight on the legal status of bitcoin and other cryptocurrencies in UAE. On 1 January 2017, the UAE Central Bank published the "Regulatory Framework For Stored Values and Elec...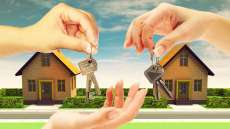 Top 5 Areas to Buy Property in Dubai
Dubai is that the world's most fun property market, giving a large vary of investment sorts and dynamic perpetually because the master plan unfolds. the subsequent may be a list of the simplest investment areas of the instant. 1. The Springs The Springs is found within the Emirates Living district of port and offers a 'villa-living' lifestyle that is particularly well-liked among expats. The...
11 Job Sites with Listings of Jobs in Dubai
Job Site Name Dubai Jobs Listings Bayt Job Listings DubaiClassified.com Job Listings Dubizzle Job Listings Emirates Ads Job Listings EmiratesVillage.com Job Listings Expatriates.com Job Listings GettyDubai.com Job Listings Gulf News Job Listings Jobs123.com Job Listings Totaldubai.com Job Listings TotalJobs Job ...
Best deals in Dubai UAE with Awok.com
Awok sells home appliances, electronic products, mobiles, tablets, jewelry and lot of more at exclusive discounts and low prices. Products are delivered within 12 to 24 hours by Awok's own delivery vans, anywhere in the UAE. Best Online Deals of Crossbody Bag for Girls – Backpack for Girls Blue Black You might get a of sites in Dubai offering deals and discounts, but then my only issue is y...