Abu Dhabi Airports Company - UAE Free zones
July 9, 2017 / 456 / Category : Freezones
Abu Dhabi Airports Company (ADAC), the owner and operator of Abu Dhabi International Airport is set to establish a logistics park next to the airport which is planned to operate as a free zone facility called Abu Dhabi Airport Free Zone (ADFZ). Its creation marks a milestone in Abu Dhabi's plans to establish itself as a dynamic business centre. The logistics park will take advantage of Abu Dhabi International Airport's strategic geographical position on the crossroads between east and west, and the large-scale economic development of the Emirate.


ADAC, was incorporated in March 2006 to spearhead a major redevelopment of the Emirate's aviation infrastructure. ADAC's creation was part of an ambitious restructuring initiative launched by the Government of Abu Dhabi, aimed at delivering better services to support the Emirate's long-term economic and tourism strategies and to help build a more vibrant economy that attracts and promotes private sector investment.

The creation of the logistics park at Abu Dhabi Airport is aligned with ADAC's objective of financing its Airport development programme, generating non-aeronautical revenues, and minimizing Government grants.

Benefits
The business park's unique set-up provides its customers a dynamic and thriving business environment with numerous benefits including:

World Class, congestion-free serviced facilities
Location within Abu Dhabi International Airport premises
Fast and efficient cargo clearance services
Easy access to airport apron
Access to international freight forwarders & logistics services
One-stop-shop solution for all investor-related services
Smart business facilitates with advanced ICT solutions
On-site customs inspection
Online customer service
24 hours access to facility


Investor services center
With a strong positive relationship with Government organizations and Public authorities, a single point of contact is offered for all investor services
Registration
Licensing
Leasing
Employee services
Business services
IT & telecommunication
Utilities, maintenance & other services
All the above will be complemented with a wide array of free zone offerings
Popular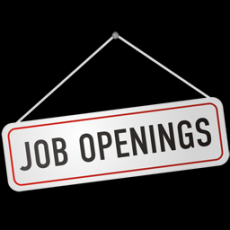 Jobs in Dubai and Middle East
Top 14 Jobs Sites in Dubai UAE By Popularity List of Recruitment Agencies in Dubai 11 Job Sites with Listings of Jobs in Dubai 7 Things to Keep in Mind When Getting a Job in Dubai 1. Search for Vacancies in Gulf As with time, the job market is getting very competitive. Check all related job vacancies, as well as any related websites for the company's complete history. This may impress...
Century Financial Brokers
Location: Century Financial Brokers LLC.7th Floor, Office 704/708,Al Khaleej Shopping Center,Al Mankhool Road,Bur Dubai, Dubai, UAE Telephone: +971 (4) 356 2800 Email: +971 (4) 351 6308 Website: http://www.centurybrokers.com Fax: info@centurybroker.com At Century Financial Brokers, our relentless pursuit of market opportunity separates us from the pack and binds us in a common purpo...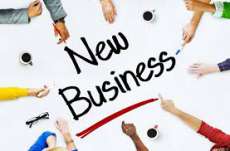 Tips to Start Business in Dubai
Once its decided what type of business you are going to setup. One move further on towards its consequences and to minimize them in order to get profit to a higher extent. This require a well overview and some tips aims techniques are there that may result in profitable business in most reliable and effective way. Businessmen in the area prefer to deal with someone they are well known and trust...

How to choose Facility Management Company in Dubai?
How to choose Facility Management Company in Dubai Dubai is well known for its cultural heritage and become popular for its luxurious hotels, beautiful beaches and deserts. Several visitors arrive there for spending their holidays and also for official purposes and even for conducting meetings. Dubai expertise their best services to people by providing the facility management services in a def...
List of Insurance Companies DHA Permitted
List of Insurance Companies Permitted Insurers DHA Health Insurance Permit Permitted Health Insurance providersThe list shows which companies have been successful in obtaining a Health Insurance Permit from Dubai Health Authority as required under the Law. This Permit signifies that the company is allowed to sell health insurance products in the Emirate of Dubai. As of 16 September 201...