Abu Dhabi Ports Company (ADPC) - UAE Free Zones
May 20, 2016 / 531 / Category : Freezones
Abu Dhabi Ports Company (ADPC) act as an enabler for development & trade and facilitate the diversification of the national economy. The result will be greater prosperity for Abu Dhabi through increased trade and inbound investment, the enrichment of the Emirates knowledge and skills base through the interface with global industrial leaders, and the provision of world class employment opportunities for Emiratis through long term and sustainable economic growth.In a nutshell, by developing transformational industrial zones and managing Abu Dhabis ports and maritime facilities, ADPC is a major driving force behind Abu Dhabis increasingly sustainable and broad-based economic future as thepreferred provider of world-class integrated ports and industrial zone services.Fulfill ADPCs role in realization of Abu Dhabi Vision 2030. Develop and maintain long-term relationships with leading local and international customers.Achieve sustainable development while supporting community needs and preserving local values.Be the employer of choice that attracts and retains high caliber staff. Increase shareholders value and satisfy other stakeholders expectations.Safety and SecurityIntegrity and FairnessTeamworkStakeholder FocusDynamismQualitySustainable Development
Popular
List of Recruitment Agencies in Dubai
Complete List of Agencies, Apply for Jobs Agency Name Phone Number Link Accel HR Consulting +971 4 352 4561 Upload CV MGR Management Consulting +971 4 364 9347 Upload CV ANOC +971 4 311 6888 Upload CV JoyIn Solutions +971 4 553 8776 Upload CV Aarch Consulting +971 4 358 2126 Upload CV Accel HR Consulting +971 4 352 4561 Upload CV ACR ...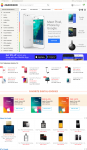 JadoPado Dubai UAE Marketplace
JadoPado is an auction sale marketplace where one can buy and sell new, used and renovate items Stores are handled by individual sellers, including their product reach, order management, and fulfillment. JadoPado work is to make sure everything looks great. Top 3 Places To Go Shopping in Dubai UAE – Expats Guide 14 Most Popular Online Stores in Dubai 2016 United Arab Emirates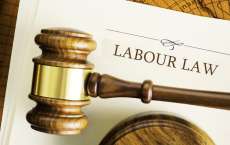 Chapter II: Employment Of Workers Children And Women - UAE Labor Law
Section I: Employment of Workers Article 9 Work is an inherent right of the Nationals of the United Arab Emirates. Non- nationals may not engage in any work within the State except in accordance with the conditions stipulated in this Law and its executive orders. Article 10 Where National workers are not available, preference in employment shall be given to: 1.Workers of other Arab nationalit...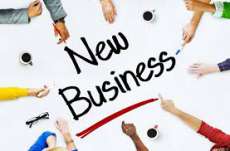 Tips to Start Business in Dubai
Once its decided what type of business you are going to setup. One move further on towards its consequences and to minimize them in order to get profit to a higher extent. This require a well overview and some tips aims techniques are there that may result in profitable business in most reliable and effective way. Businessmen in the area prefer to deal with someone they are well known and trust...
Regular Home Maintenance by Professionals
Does your house look boring? Regular home maintenance is necessary to keep your residential house in prime condition. Maintaining the house on an everyday basis pays off within the future by eliminating any attainable demand for major works and expenses. additionally, preventative home maintenance permits keeping the worth of your space/property. pocket money nowadays on home maintenance can mean ...