Abu Dhabi Ports Company (ADPC) - UAE Free Zones
May 20, 2016 / 531 / Category : Freezones
Abu Dhabi Ports Company (ADPC) act as an enabler for development & trade and facilitate the diversification of the national economy. The result will be greater prosperity for Abu Dhabi through increased trade and inbound investment, the enrichment of the Emirates knowledge and skills base through the interface with global industrial leaders, and the provision of world class employment opportunities for Emiratis through long term and sustainable economic growth.In a nutshell, by developing transformational industrial zones and managing Abu Dhabis ports and maritime facilities, ADPC is a major driving force behind Abu Dhabis increasingly sustainable and broad-based economic future as thepreferred provider of world-class integrated ports and industrial zone services.Fulfill ADPCs role in realization of Abu Dhabi Vision 2030. Develop and maintain long-term relationships with leading local and international customers.Achieve sustainable development while supporting community needs and preserving local values.Be the employer of choice that attracts and retains high caliber staff. Increase shareholders value and satisfy other stakeholders expectations.Safety and SecurityIntegrity and FairnessTeamworkStakeholder FocusDynamismQualitySustainable Development
Popular

Facility Manager Designing Your Office
Functional and aesthetic workplace premises definitely produce a positive impression on the workers also as on shoppers. Since you and your staff pay most of the time within the workplace, you would like to form positive that your workplace is intended properly. Moreover, you may hardly ever do major changes within the style of your workplace. So, it's important to approach a purported facility ma...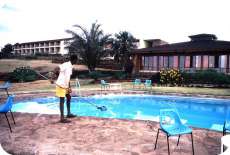 Swimming Pool Maintenance Tips
In nations wherever, local people are distinguished to be a preservationist, loads of family units would rather have their own non-open desert garden. Without dread, a great deal of concerning the predominant culture, most nations inside the Middle Easterner emirates take a plunge in their own pools. While there are pleasant shoreline goals to go to, yet as some extremely sumptuous non-open resort...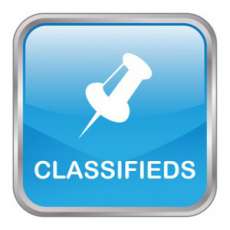 Most Popular 140 UAE Local Business Listing Websites and Directories
Every business is adding their business into the free business listing sites. These sites play a very crucial and important role to increase the profit of the company. Maybe you have noticed that search engine's results gives preference to the local listing of the companies. The very disappointing thing is that most companies have not properly used this regional promotion. The companies that ...
Baby Shop For Mother
Mumzworld is a best of mother and baby items, ranging from maternity care goods to baby strollers, diapers and more. Mumzworld has more Mother and Baby Gift Registry where new parents can register for Baby Shower gifts. Top 3 Places To Go Shopping in Dubai UAE – Expats Guide 14 Most Popular Online Stores in Dubai 2016 United Arab Emirates
Clinics, Hospitals and Healthcare in Dubai UAE Expats Guide
People from different countries have different kinds of concerns and questions. If you are moving to this developing city of the Middle East, you don't need to worry about the quality of medical facilities. They are the finest like the developed countries. Clinics in Dubai have top-notch medical equipment and cooperative medical staff. People who are new to the climate in Dubai or other states of ...