Hiring a Facility Management Company
November 4, 2016 / 413 / Category : Facility Management
The facilities management line of work aims to take care of everything from the maintenance of a commercial building to security, from procurement and contract management to health and safety as well as maintaining the communications infrastructure amongst a number of other aspects.A lot of organizations with differing size and speciality require their facilities appropriately maintained. These businesses can be office and sports complexes, hotels, university campuses, jails, hospitals or factories amongst many. The size of these businesses tend to be medium to large generally as the smaller ones tend to have a much more manageable task in hand.There are a lot of benefits of outsourcing facilities management responsibilities over hiring an individual as a facilities manager for the organization. Especially in today's tough economic climate, cost saving tends to be the main reason for outsourcing the responsibilities to the other companies specialising in management of facilities.The fierce competition has made it necessary for the businesses to outsource their facilities management responsibilities so that they can concentrate on the core business activities and production. Outsourcing promises reduced overheads as the professional service providers have the knowledge and the expertise to use the already existing resources of the organization in the best possible manner.The scope of this line of work has become very wide in the past decade. The specialists should be trained and have experience of working with large organizations in order to be able to handle the facilities of the organization competently. As a result, there are a number of rules and regulations on the subject. These facilities management contractors will bring a lot of expertise on managing facilities, office fit out as well as health and safety subjects. The outsourcing partners will not only have all the necessary certifications but will also have extensive experience practising them at different client locations as well.One of the key purposes of the job is to create a hygienic, well-maintained and appropriate workplace environment for the employees and the employers. Directly employing people within the organisation to manage all these aspects of the facilities is costly and challenging. Another advantage of bringing the experts is that they tend to have a whole work force who can undertake a wide range tasks from office fit outs to security and catering.An organization must compare the advantages to the disadvantages before it makes the decision of outsourcing or directly employing a facilities manager. Each business is unique but the advantages of letting the management of your facilities managed by the experts are undeniable.
Popular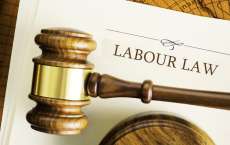 Chapter II: Employment Of Workers Children And Women - UAE Labor Law
Section I: Employment of Workers Article 9 Work is an inherent right of the Nationals of the United Arab Emirates. Non- nationals may not engage in any work within the State except in accordance with the conditions stipulated in this Law and its executive orders. Article 10 Where National workers are not available, preference in employment shall be given to: 1.Workers of other Arab nationalit...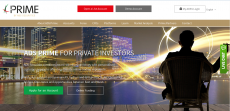 ADS Prime Online Trading Accounts Managemnet | Forex Brokers in UAE
Location: 8th floor, CI Tower,Corniche RoadPO Box 93894,Abu Dhabi, UAE Telephone: +971 2 657 2300 Email: +971 2 657 2323 Website: http://www.adsprime.com Fax: info@ads-securities.com ADS Securities is an Abu Dhabi based and owned international financial services company, dedicated to providing the highest quality investment opportunities for institutional, private and retail clients. With...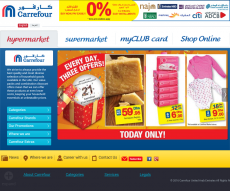 Carrefour UAE
Carrefour is the second-largest retail merchant in the world. Given its buying power, Carrefour is able to buy in a majority and keep prices low for its customers. More than 2 billion people shop the 100,000 + products that are always kept on stock on Carrefour globally.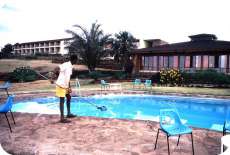 Swimming Pool Maintenance Tips
In nations wherever, local people are distinguished to be a preservationist, loads of family units would rather have their own non-open desert garden. Without dread, a great deal of concerning the predominant culture, most nations inside the Middle Easterner emirates take a plunge in their own pools. While there are pleasant shoreline goals to go to, yet as some extremely sumptuous non-open resort...
Dubai Population by Nationalities
There is ever increasing population in the world currently. It is estimated that by 2050 the population will be doubled on the rate at which it is increasing. There are more than 150 nations in the world and every one of them is not same in the area so there are different number of people in each country. This means that every country has its own capacity for accommodation of people. But...