Best deals in Dubai UAE with Awok.com
November 1, 2016 / 641 / Category : Online Shopping In Dubai
Awok sells home appliances, electronic products, mobiles, tablets, jewelry and lot of more at exclusive discounts and low prices. Productsare delivered within 12 to 24 hours by Awoks own delivery vans, anywhere in the UAE.
You might get a of sites in Dubai offering deals and discounts, but then my only issue is you always have to check out for coupon and codes and stuff. There are couple of sites though which will offer you competitive and cheaper prices for genuine branded products like perfumes, chocolates, electronics and stuff.You can get the best deals from Super Deals UAE. Super Deals UAE offers best deals, coupons and offers in Dubai, UAE. Great discounts & offers at Dubai restaurants, food, dining, beauty, spa, fitness, travel, shopping, car accessories.The best way get the best deals is to compare all the deals website at one platform the price comparison sites, just have a look on price deals, hope you will find the best deals there.
Popular
Dubai Deals, Coupons & Special Offers
Launched in July 2010 in Dubai, as part of the Jabbar Internet Group, Cobone features a daily market-focused deal on the best things to do, see, eat and buy in cities across the Middle East. Cobone is an easy and fun way to get fantastic deals on great experiences in your city. The company was founded in 2010 by Paul Kenny, an Irish entrepreneur. Shopping with Cobone is easy! When you see an un...
Online Shopping Fashion Dresses, Shoes & More
Namshi is a famous online destination in the Middle East for an extensive range of fashion and footwear brands. Namshi stocks both in-house as well as international brands and provides high service levels to its customers. Free shipping and free returns make this a very user-friendly shopping portal. Namshi is one of Dubai's most popular portals for shoppers who love fashion. Offering a wide...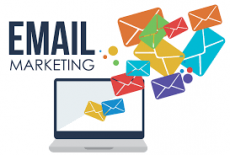 5 Techniques To Improve Response For Your Email Marketing in Dubai UAE
Generally, with any kind of marketing campaign in Dubai UAE, people need to see your message 7 to 12 times before they take action. This is why email marketing is so effective. It allows you to easily send a number of messages in a affordable manner and develop a long lasting relationship with your target audience so that they turn into customers for life. Here are 5 strategies to maximize the suc...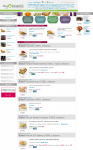 Online Lebanon Arabic Food
This is a specialty online gourmet store that offers Middle Eastern and Lebanese food items and ingredients. All the food products are 100% natural Lebanese food products. You can find everything from Arabic sweets, coffee, baked items, herbs, nuts and much more here. Operating from Beirut, Lebanon since November 2000, BuyLebanese.com is the world's first online gourmet store specialized in Leban...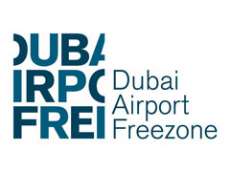 Do I need a UAE Partner to form a company in Dubai Free Zone?
One of the many advantages of setting up a company in DAFZA is that it allows 100% foreign ownership. You do not need a UAE Partner to form a company at DAFZA. We have tried our best to compile maximum information about Starting a Business in Dubai Free Zones. Please visit our Freezones Guide if you are looking for answers of the following: Dubai Offshore Company, Freezone Company Formation...