Boxing Clubs in Dubai/Sharjah
March 9, 2018 / 740 / Category : Faqs
Pretty much what the title says. I used to train at Round10 in al qouz but its really really far to go to regularly throughout the week. Can be a sports center that trains boxing or a club dedicated, either way is great. Thanks in advance!
2 Comments
TheModernPaean

1 year ago

What time do you usually go there?

BadJujuSC2

1 year ago

There's a boxing and kickboxing gym in Sharjah near Al Qasba called Al bathal Karate center. I go there for kickboxing and it is pretty good. They've got their own ring and some of the best equipment for training. Check them out. There's also colosseum gym in karama which has boxing/kickboxing which you could check out if that's closer to your place. Happy training friend.
Popular
Desert Safari and Dune Bashing Experience in Dubai and Abu Dhabi
Abu Dhabi is the capital of the UAE and remains true to its traditional charm. With some marvellous attractions and old traditions, the city witnesses a huge footfall of tourists every year. From the Sheik Zayed Mosque to the Presidential Palace, there are many things to explore. During the desert safari, one can discover the true charm of the desert through camping and adventure. The Desert Safa...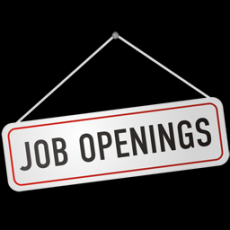 Jobs in Dubai and Middle East
Top 14 Jobs Sites in Dubai UAE By Popularity List of Recruitment Agencies in Dubai 11 Job Sites with Listings of Jobs in Dubai 7 Things to Keep in Mind When Getting a Job in Dubai 1. Search for Vacancies in Gulf As with time, the job market is getting very competitive. Check all related job vacancies, as well as any related websites for the company's complete history. This may impress...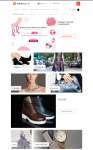 Online Shopping in the Middle East
This online shopping site was set up by experts from the fashion and eCommerce industry. The site was established with a view to bringing the latest fashion offerings to the fashion lovers of Middle East. MarkaVIP sells fashion and designer items and home décor and electronic items across the UAE. We offer a wide range of internationally acclaimed brands that cater to members with diverse needs ...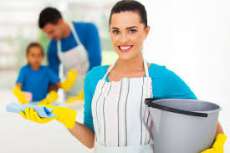 Checklist for Hiring a Maid Company in the UAE
Hiring a maid is not an uncommon practice here in the UAE. Here, women from various nations congregate to earn their living as housemaids, carrying out chores and saving enough to send money back to their families in their home countries. While having a maid may seem like a luxury to many, it can actually come as a boon, especially when you're juggling a job, children and household tasks. It's ...
Baby Shop For Mother
Mumzworld is a best of mother and baby items, ranging from maternity care goods to baby strollers, diapers and more. Mumzworld has more Mother and Baby Gift Registry where new parents can register for Baby Shower gifts. Top 3 Places To Go Shopping in Dubai UAE – Expats Guide 14 Most Popular Online Stores in Dubai 2016 United Arab Emirates