Bulletproof Hosting Providers
September 13, 2018 / 191 / Category : Tech
Elkupi.com offers affordable bulletproof shared hosting with a starting price of €4.99 ($5.47)/month. You can pay monthly, and request a refund within a 30-day time frame. For this price you get 35GB Bandwidth, 5GB Disk Space, 1 MySQL Database, 1 sub-domain, and 1 email. Their bulletproof VPS's start at €24.95 ($27.35)/month. With this, you get 1GB RAM, Xeon 1 core 2.60 GHz, and 15GB SSD (RAID 10). Their fully bulletproof dedicated servers start from €150 ($164.45)/month and come with full root access and IPMI.
OneHost Cloud
It is a world class provider of private, reliable and secure cloud hosting. The number one provider of Pentesting Cloud Virtual Private Servers for security professionals and budding pentesters. OneHost Cloud is always happy to work with customers to provide reliable and secure hosting and further encourage customers to contact them so they can decide what it is you require so they can provide the best possible solution for you and while privacy is a top priority. They always respect customers wish to remain anonymous – all staff are governed by NDA where they cannot divulge any information regarding current or former customers of OneHost Cloud. In addition to Bulletproof Hosting OneHost Cloud also offers Tor Hidden Service Hosting via their Tor Control Panel and Tor Clusters. This is just another product they offer to provide customers the tools to retain private and anonymous cloud hosting for all.
McColo
Bulletproof hosting takedowns aren't that common, but it does happen. McColo is one of the most well-known service takedowns in recent times (although nearly 10 years ago now). McColo Corp. was a focal point for scammers, malware purveyors, carders, botnet command and control servers, and much worse. "At a time when law-enforcement agencies worldwide were just waking up to the financial and organizational threats from organized cybercrime, McColo Corp. had earned a reputation as a ground zero for it: a place where cybercrooks could reliably set up shop with little worry that their online investments and schemes would be discovered or jeopardized by foreign law-enforcement investigators." In his book, Spam Nation, Brian Krebs details the horrific demise of Nikolai McColo in a street race in central Moscow. McColo, then 23, had built his burgeoning bulletproof hosting service from the ground up from the age of 19. But despite McColo's leader and namesake passing it wasn't until a year later, in 2008, when Krebs' Washington Post exposé on the astonishing level of malicious activity at McColo finally forced the wider internet's hand, pulling the plug on all connections to McColo IP ranges. Overnight, global spam traffic saw a 50 to 75 percent reduction. Millions of zombie computers were instantly cut off from their control servers. The Mega-D, Pushdo, Rustock, Warezov, and Srizbi botnets took hard hits (Srizbi was capable of sending an estimated 60 billion spam emails a day, over half the global total of 100 billion). And spam purveyors, along with other nefarious individuals and organizations, lost huge portions of their infrastructure. Some prolific spammers actually lost their entire spam email lists, hosting them on McColo's servers.
Elkupi.com
Started in 2014 from the Netherlands. It currently sells dedicated servers from 2 datacentres: Dronten and Amsterdam. Elkupi.com has several qualities that distinguish them greatly from other bulletproof hosts. They are affordable, offer customer support via Livechat, and have a 30-day money back guarantee. In addition, they prioritize in offering full data privacy, and maximum security. They are also very lenient in what they allow on their servers. Because of Elkupi is located in the centre of Europe, and is using Dutch datacentres, their connection speed is very fast, whether you're from Europe or United States.
HavenCo (Sealand)
Bulletproof hosts such as HavenCo in Sealand , Sealand is its own Sovereign State Located in international waters, on the military fortress of Roughs Tower, Sealand is the smallest country in the world. The country's national motto is E Mare, Libertas (From the Sea, Freedom), reflecting its enduring struggle for liberty through the years. Sealand has been an independent sovereign State since 1967 and is subject to its own laws Sealand also has very little to none tax laws. HavenCo was founded in Sealand and follows Sealand law read the Constitution of the principality of Sealand.
CyberBunker
Cyber bunker is a bulletproof host that is hosted in a nuclear bunker deep underground it is impenetrable even against nuclear weapons.
Ramnicu Valcea
It is a beautiful, modestly populated town in the centre of Romania. Entirely pleasant and agreeable, the surroundings betray nothing remotely conspicuous to an outsider's eye. But this deceiving facade cloaks an underground society known as 'Hackerville', a home to some of the most prolific cyber terrorists in the world. The Most Dangerous Town on the Internet investigates their criminal activities, and the threats they pose to our increasingly cyber-connected planet.
The age of communism kept Romania on the side-lines of technological advancement for much of the twentieth century. The Romanian Revolution of 1989 changed all of that. The youth in the region were hungry for inter-connectivity with the rest of the world, and proved enormously adept in the innovative use of new technologies. Perhaps inevitably, this also birthed a new breed of hackers who set their sights on wrecking chaos amongst the world's most powerful figures and institutions.
Popular
Online shopping in Dubai, Abu Dhabi
Letstango.com is very user-friendly – it offers to users support via live chat, instant shopping assistance and digital shopping assistance to customers. A wide range of goods is available, ranging from fashion to sports to electronics. Cash on delivery (COD) payments are accepted, and special fast delivery options are available. Top 3 Places To Go Shopping in Dubai UAE – Expats Guide 14 Mos...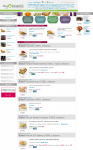 Online Lebanon Arabic Food
This is a specialty online gourmet store that offers Middle Eastern and Lebanese food items and ingredients. All the food products are 100% natural Lebanese food products. You can find everything from Arabic sweets, coffee, baked items, herbs, nuts and much more here. Operating from Beirut, Lebanon since November 2000, BuyLebanese.com is the world's first online gourmet store specialized in Leban...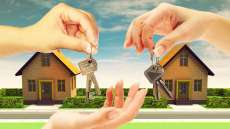 Top 5 Areas to Buy Property in Dubai
Dubai is that the world's most fun property market, giving a large vary of investment sorts and dynamic perpetually because the master plan unfolds. the subsequent may be a list of the simplest investment areas of the instant. 1. The Springs The Springs is found within the Emirates Living district of port and offers a 'villa-living' lifestyle that is particularly well-liked among expats. The...
10 Beautiful Places of Saudi Arabia You Must Visit
One of most important symbols of the Islamic religion of Saudi Arabia. This country known for its fascinating valleys, Red Sea beaches and striking mountains. This beautiful thirteen provinces, country have elegant places to visit at least once in a lifetime. For westerners, Saudi Arabia signifies the heart of the middle East, including rich culture, oil, Islam, Arabian night and terrorism. Howeve...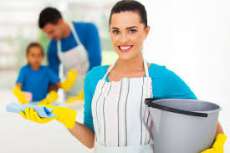 Checklist for Hiring a Maid Company in the UAE
Hiring a maid is not an uncommon practice here in the UAE. Here, women from various nations congregate to earn their living as housemaids, carrying out chores and saving enough to send money back to their families in their home countries. While having a maid may seem like a luxury to many, it can actually come as a boon, especially when you're juggling a job, children and household tasks. It's ...