Bulletproof Hosting Takedowns Aren't Easy
September 13, 2018 / 177 / Category : Tech
Formulating the takedown of a bulletproof hosting service isn't easy. McColo only met its demise after a long investigation by Brian Krebs in conjunction with other security researchers and law enforcement agencies. If it were easy, the government would simply pop a takedown notice in the fax machine and send it to the host nation. It requires a concerted effort between numerous parties to stick. And even then, if the host nation turns a blind eye, it is all for nothing. Dhia Mahjoub's USENIX talk also details the complexity of attempting to shut down bulletproof hosting services on foreign soil. Bulletproof hosting services take their name from the idea of being indestructible. Only a concerted effort will truly takedown a service. And as we have seen, it is a relatively simple process to switch host when the authorities come calling.
Unfortunately, shutting down bulletproof hosting services doesn't usually spell the end of the operators or the customers unless the servers are physically seized or compromised. The infamous Russian Business Network (RBN) was thought to have long ceased operations but is operating the same scams, botnets, and other malicious content along the borders of eastern Ukraine and Moldova. There is some legitimate hosting taking place too. Some customers with extremely sensitive data use bulletproof hosting services to ensure government agencies and business adversaries cannot compromise them. However, while their data has protection, it could also easily disappear; they could come under investigation just for using a bulletproof hosting service filled with other malicious data. Using a bulletproof hosting service isn't inherently illegal.
Popular
Sparkling Cleaning Services Company
A careful cleaning of your house is an assignment that is vital however overwhelming. The normal mortgage holder is reluctant to play out the task, knowing completely well, that by the day's end, he will have a home that looks not considerably not quite the same as it did when he began in the morning. Luckily, proficient administrations for house cleaning can be depended upon to assume responsibil...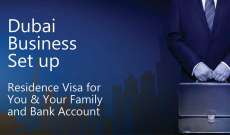 Tips to Set up a Business in Dubai
Once its decided what type of business you are going to setup. One move further on towards its consequences and to minimize them in order to get profit to a higher extent. This require a well overview and some tips aims techniques are there that may result in profitable business in most reliable and effective way. Businessmen in the area prefer to deal with someone they are well known and trust...
Crazy Deals
Initially launched with the objective of providing a comprehensive array of consumer electronic products, Crazy Deals has expanded to offer buyers a much larger range of products. Featuring the 'Craze of the Day', shoppers are treated to a variety of deals at largely discounted prices on a daily basis. Crazy Deals promises its shoppers authentic products delivered promptly to their door st...
List of Recruitment Agencies in Dubai
Complete List of Agencies, Apply for Jobs Agency Name Phone Number Link Accel HR Consulting +971 4 352 4561 Upload CV MGR Management Consulting +971 4 364 9347 Upload CV ANOC +971 4 311 6888 Upload CV JoyIn Solutions +971 4 553 8776 Upload CV Aarch Consulting +971 4 358 2126 Upload CV Accel HR Consulting +971 4 352 4561 Upload CV ACR ...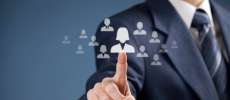 Hiring a Facility Management Company
The facilities management line of work aims to take care of everything from the maintenance of a commercial building to security, from procurement and contract management to health and safety as well as maintaining the communications infrastructure amongst a number of other aspects. A lot of organizations with differing size and speciality require their facilities appropriately maintained. ...