Business Setup in UAE FreeZone - Dubai Business Setup
May 20, 2016 / 781 / Category : Freezones
Free zones are developed to support economic reform; to act as pressure valves to alleviate growing unemployment; to serve as experimental labs for the application of new policies and approaches; and to attract FDI.The strategic location decision is driven by market potential and the growth of the market share; the proximity to the customer base; the quality and cost of labor, the quality of the transport network, and the incentives offered would be the key features of a free zone setup. UAE economy is clearly divided between the onshore sector , dominated by local business interests, with restrictions on foreign ownership, and the offshore sector which consists of a number of Free zones.There are no taxes to speak of, on or offshore, but 100% foreign ownership and customs privileges make the free zones the most favorable locations in the Middle East for international operations. We offer our professional services and expertise in the formation of companies in all free zones of UAE including Sharjah Airport International Free Zone (SAIF Zone), Jebel Ali Free Zone Authority (JAFZA), Dubai Airport Free zone Authority (DAFZA), Hamariyah Free zone Authority, Ajman Free Zone Authority, Ras Al Khaimah & Fujairah free zone Authorities.Offshore Companies Applications The principal uses of offshore companies are:TradingInvestmentHoldingFinancingPatent, royalty and copyright holdingReal property ownershipShip management and yacht owningPersonal and corporate tax planningMain FreeZone authorities in UAE:A.) RAK FREEZONEWith access to over 2 billion consumers and awarded Best Emerging Free Zone for the second year running, Ras Al khaimah Free Trade Zone (RAKFTZ) has already developed into a world-class business hub with state-of-the-art infrastructure and hi-tech facilities for industrial growth and development in less than ten years of its inception. The Free Zone, offers customized support services to its investors. It is one of the most cost-effective free zones in the region and most importantly, it offers an absolutely trouble-free, customer-friendly environment, which is very important for the success of any enterpriseB.) HAMRIYA FREEZONEHamriyah Free Zone is located in the emirate of Sharjah. Sharjah is the only one of seven emirates with ports on the Arabian Gulfs west and east coasts with direct access to the Indian Ocean, and an International Airport. Sharjah offers extensive transportation links to the Gulf states, Indian subcontinent and the emerging markets in Asian and African nations. These services are made possible by the Sharjah link. Hamriyah Free Zone is challenged to provide competitive incentives and unique opportunities to establish businesses in a tax free environment with full company ownership, exemptions from all commercial levies and repatriation of capital and profits. The free zone manages an area of approximately 22 million square meters of prime industrial and commercial land and a 14 meter deep water port which includes scope for expansion.B.) JEBEL ALI FREEZONEAs the leading business hub of the Middle East, JAFZA focuses on long term customer relationships. It fosters alliances with global investors by providing them world class infrastructure supported with quality driven value added services and incentives, enabling them to capitalize on huge business opportunities in the region, in the most efficient way. JAFZA aspires to be the international business hub of the Middle East. JAFZA is today one of the strongest brands in the region and stands for excellence, innovation and the power of partnership. It is the first free zone in the world to win ISO certification in 1996.B.) DUBAI AIRPORT FREEZONEDubai Airport Free Zone was established in 1996 as a part of the Dubai Governments strategic plan to be an investment driven economy. Dubai Airport Free Zone is one of the fastest growing free zones in the region and is currently home to over 1300 companies from various industry sectors, including aviation industry, pharmaceutical products, logistics & freight, jewelry, IT and mobile phones accessories. International investors can enjoy dynamic growth through Dubai Airport Free Zones excellent incentive packages including 100% tax exemption, 100% foreign ownership and no currency restrictions. Located strategically within the boundaries of Dubai International Airport, Dubai Airport Free Zone offers a range of modern facilities with a state-of-the art infrastructure.B.) DUBAI MULTI COMMODITIES FREEZONE (DMCC)The Dubai Multi Commodities Centre (DMCC) is a strategic initiative of the Dubai government created to establish a commodity market place in Dubai. Rated A by Standard & Poors, it provides industry-specific market infrastructure and a full range of facilities for the gold & precious metals, diamonds & coloured stones, energy and other commodities industries. The Dubai Multi Commodities Centre (DMCC) is a strategic initiative of the Dubai government created to establish a commodity market place in Dubai. Rated A by Standard & Poors, it provides industry-specific market infrastructure and a full range of facilities for the gold & precious metals, diamonds & coloured stones, energy and other commodities industries. Launched in 2002, this strategic government initiative has been established to support the specific needs of its core segments Gold & Precious Metals, Diamonds & Coloured Stones, Energy and Other Commodities industries.Advantages & Disadvantages of Free Zone Setups.Advantages:100% ownership of the company.Directly engaged with the free zone authority.( No government Influence)Local sponsor is not required as Main Land companies.A one stop shop facility for processing of all documentation including immigration, registration and licensingNo foreign exchange controls or barriers to entry No restrictions on capital repatriationPreferential freight rates & Regulated environmentTotal tax and duty exemption.Disadvantages:Is not permitted to have operations with the main land companies and with the authorities.Limitations in visas and other business infrastructure.Audit requirement is a mandatory in free zone setup on each financial year.Company cannot rent mainland premises.Company cannot carry on the activities like banking, insurance etcLimitations to get employment visasOffice should be rented in Free zone but not in other areas legally.
Popular
Century Financial Brokers
Location: Century Financial Brokers LLC.7th Floor, Office 704/708,Al Khaleej Shopping Center,Al Mankhool Road,Bur Dubai, Dubai, UAE Telephone: +971 (4) 356 2800 Email: +971 (4) 351 6308 Website: http://www.centurybrokers.com Fax: info@centurybroker.com At Century Financial Brokers, our relentless pursuit of market opportunity separates us from the pack and binds us in a common purpo...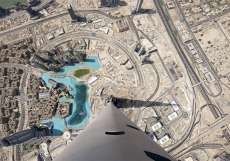 5 MUST do things in Dubai - Are You Traveling to Dubai? Read This Dubai Guide!
Dubai has emerged as a popular holiday destination recently. People from across the world come here not just to witness the world's tallest tower or the first seven-star hotel or the indoor ski slope, in fact people come here to appreciate the vision of those Emiratis who build a modern city so unique and extraordinary out of the desert. Today, this modern city is so popular that when it comes to ...
Baby Shop For Mother
Mumzworld is a best of mother and baby items, ranging from maternity care goods to baby strollers, diapers and more. Mumzworld has more Mother and Baby Gift Registry where new parents can register for Baby Shower gifts. Top 3 Places To Go Shopping in Dubai UAE – Expats Guide 14 Most Popular Online Stores in Dubai 2016 United Arab Emirates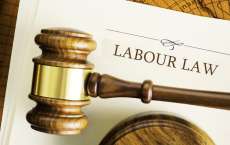 Chapter II: Employment Of Workers Children And Women - UAE Labor Law
Section I: Employment of Workers Article 9 Work is an inherent right of the Nationals of the United Arab Emirates. Non- nationals may not engage in any work within the State except in accordance with the conditions stipulated in this Law and its executive orders. Article 10 Where National workers are not available, preference in employment shall be given to: 1.Workers of other Arab nationalit...
Why exactly is Internet so expensive in UAE?
Every other GCC country the internet is not as expensive as here. So what is the exact reason? Are the cables filled with gold? Why has the consumer protection departement actually questioned Etisalat or Du?