Can I adopt a Dog or Cat in Dubai UAE?
November 1, 2016 / 639 / Category : Faqs
Yes you can. Even from the classified websites like Dubizzle you can get free kittens for adoption in Dubai, Cats for adoption in UAE, Cats for free adoption in Sharjah. You can find Kittens for sale in Dubai, kittens for adoption in Abu Dhabi, Cats for free adoption in Abu Dhabi. Online you can find Dubizzle cats for free adoption and Dubizzle cat adoption Abu Dhabi.
Is it legal to have lions and tigers as pets in the UAE?
1/4/17 United Arab Emirates: The private ownership of wild animals has been outlawed in the United Arab Emirates. Wild cats including endangered cheetahs are known to have been traded as pets here. In October 2016, an outing with five tigers on a beach near Dubai's iconic Burj Al-Arab hotel was captured on video and went viral on social media, while others have been filmed driving around with lions. The new law bans dealing in and ownership of "all types of wild and domesticated but dangerous animals." Such animals can only be kept at zoos, wildlife parks, circuses, breading and research centers. Anyone who takes a leopard, cheetah or any other kind of exotic animal out in public will face a jail term of up to six months and a fine of up to 500,000 dirhams ($136,000).
Is a pet tiger or lion safe if raised with the owner at a very early age?
No matter how much you tell yourself that you will be different, you will not be different. If you are very, very lucky, you will have something happen—like the cat eviscerating your furniture or killing a neighbor's pet—that makes you realize you cannot keep it any longer and you will surrender it to a sanctuary, where it will live the rest of its life behind bars, wondering why you aren't there anymore. If you are less lucky, it will hurt you, and you will surrender it to a sanctuary. If you are not lucky, you will be severely injured, and it will be put down. If you are not lucky, you will be dead.

No. They are wild animals and predators and they will always remain that regardless of how much you try to twist their nature. Because that's what you try to do when you raise a lion or a tiger in your house, you try to twisted their nature. But nature always win, you can't change it. Thats why eventually lions and tigers raise as pets would always turn back against their owners. It's just their nature: they are predators
Popular

How to choose Facility Management Company in Dubai?
How to choose Facility Management Company in Dubai Dubai is well known for its cultural heritage and become popular for its luxurious hotels, beautiful beaches and deserts. Several visitors arrive there for spending their holidays and also for official purposes and even for conducting meetings. Dubai expertise their best services to people by providing the facility management services in a def...
The Legal Status of Bitcoin in the United Arab Emirates
In this article we focus on the legal status of bitcoin and address the question of whether bitcoin is banned in the UAE. Recent developments in the payments regulatory environment in the UAE have turned a spotlight on the legal status of bitcoin and other cryptocurrencies in UAE. On 1 January 2017, the UAE Central Bank published the "Regulatory Framework For Stored Values and Elec...
Chapter III: Employment Contracts, Records and Wages - UAE Labor Law
Article 42 An apprenticeship contract is one whereby a firm owner undertakes to provide full vocational training consistent with the professional standards to another person who has completed at least 12 years of age, who, in turn, undertakes to work for the employer during the training period subject to such terms and for such period as mutually agreed. The apprenticeship contract shall be in w...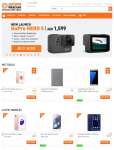 Mobile Shopping Axiom Telecom
Axiomtelecom is the largest distributor and authorized dealer across the Middle East, of some of the most acknowledged mobile brands in the world. Axiomtelecom deals with different telecom operators in each of the countries where they operate. Top 3 Places To Go Shopping in Dubai UAE – Expats Guide 14 Most Popular Online Stores in Dubai 2016 United Arab Emirates
Online shopping in Dubai, Abu Dhabi
Letstango.com is very user-friendly – it offers to users support via live chat, instant shopping assistance and digital shopping assistance to customers. A wide range of goods is available, ranging from fashion to sports to electronics. Cash on delivery (COD) payments are accepted, and special fast delivery options are available. Top 3 Places To Go Shopping in Dubai UAE – Expats Guide 14 Mos...