Chairman of Al Habtoor Group Requests for Lifting Of Ban on WhatsApp and Skype Calls:
September 19, 2018 / 185 / Category : Tech
For a decent amount of time, video calls have been banned in UAE for few reasons. WhatsApp, Skype and other voice over internet protocol (voip) has been banned and ushered down but recently, a high-profile man in UAE have spoken against it through a video posted in twitter.
The chairman of the Al Habtoor Group has called UAE's telecommunication companies and raised this issue in front of them, as per reported by the Khaleej Times.
Business Leader Calls for Lifting Ban in on VIOP:
This businessman raised this issue through a video and said the following points, he mentioned that every nation is free to use such facilities and are enjoying it wholeheartedly while UAE is left behind in these things. He stressed upon the importance of communication and urged the telecommunication companies to look into this issue and requested them to solve it.
Key to becoming number 1:
He pulled the strings on the irony that UAE has always been on top of everything but when it comes to communication, UAE is left behind. In order to be number one in everyone, UAE needs to be successful in communication too. That's how they can progress in the future.
Apple and android companies have been seen to make requests with voip to let the facetime and Skype be run freely in UAE but no such fruitful results are seen.
Just like leader of Al Habtoor spoke up, we can also hope that others would speak up too and help remove the ban. But even if there is no ban, we must learn to use social media responsibly.
Popular
Secrets to Successful Home Buying
If you're inquisitive about shopping for a home, it's vital to think about your monetary obligations once you own the property. many of us target the mortgage needs, however, ignore different expenses, as well as the land tax, house owner association dues and utilities. moreover, once you purchase a home, you want to be able to purchase potential property tax increments, maintenance, and repairs. ...
Country's 45th National Day 2016
National Day is the celebration of the independence and subsequent unification of the Emirates in 1971. Private Holidays Year Date Day Holiday 2016 1 Dec Thursday Nation Day 2016 2 Dec Friday Nation Day Public Holidays Year Date Day Holiday 2016 1 Dec Thursday Nation Day 2016 2 Dec Friday Nation Day...
Top SEO Tools 2017 – Best Tools You Need to Use
Take your SEO to the successive level with the best free and premium SEO Tools. Try the best link analysis, rank tracking tools, content optimization, keyword difficulty scoring, local search optimization and more. Keyword Research Tools: Keyword research tools gather the information from search engines to calculate how many times users search for that keyword. It is not completel...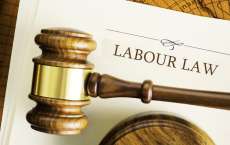 Chapter II: Employment Of Workers Children And Women - UAE Labor Law
Section I: Employment of Workers Article 9 Work is an inherent right of the Nationals of the United Arab Emirates. Non- nationals may not engage in any work within the State except in accordance with the conditions stipulated in this Law and its executive orders. Article 10 Where National workers are not available, preference in employment shall be given to: 1.Workers of other Arab nationalit...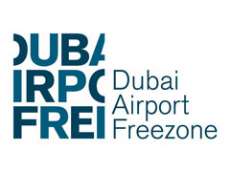 Do I need a UAE Partner to form a company in Dubai Free Zone?
One of the many advantages of setting up a company in DAFZA is that it allows 100% foreign ownership. You do not need a UAE Partner to form a company at DAFZA. We have tried our best to compile maximum information about Starting a Business in Dubai Free Zones. Please visit our Freezones Guide if you are looking for answers of the following: Dubai Offshore Company, Freezone Company Formation...