Chapter V: Workers Safety, Protection, Health And Social Care - UAE Labor Law
May 3, 2016 / 674 / Category : Uae Labour Law
Article 91
Each employer shall provide appropriate safety measures to protect workers against the hazards of occupational injuries and diseases that may occur during the work, and also against fire and other hazards that may result from the use of machines and other work tools. He shall also adopt all other safety measures prescribed by the Ministry of Labour and Social Affairs. Every worker shall use the protective gear and the clothing supplied to him for this purpose, shall comply with all instructions given by the employer to protect him against hazards, and shall refrain from taking any action that might obstruct the enforcement of such instructions.
Article 92
Each employer shall display in a conspicuous position at the workplace detailed instructions indicating the measures to be taken to prevent fire and protect the workers against hazards to which they may be exposed while performing their work. Such instructions shall be in Arabic and in another language understood by the worker.
Article 93
Every employer shall provide one or more first-aid boxes containing medicines; the Ministry of Labour and Social Affairs may prescribe bandages, antiseptics and such other first-aid material as. There shall be one first-aid box for every 100 workers; the box shall be located in a conspicuous place, within the easy reach of the workers, and shall be controlled by a person specialised in administering first aid.
Article 94
Without prejudice to the regulations and orders issued by the competent government authorities, an employer shall ensure that each workplace is perfectly clean, ventilated and provided with adequate lighting, drinking water and toilets.
Article 95
An employer shall arrange for one or more medical practitioners to carry out general medical examination, at regular intervals of not more than six months, on those of his workers who are exposed to any of the occupational diseases specified in the Schedule attached hereto, and shall record the findings of such examinations in his records as well as in the workers personal files.
The medical practitioners shall immediately inform the employer and the labour department of cases of occupational disease occurring among the workers, and of resulting deaths, after the facts have been confirmed through appropriate medical and laboratory tests. The employer shall in turn report these findings to the labour department.
The medical practitioner carrying out the periodic examination may order that any worker who has been exposed to an occupational disease be reexamined after a period shorter than the interval prescribed in the first paragraph of this article, if he believes that the worker's condition so warrants.
Article 96
An employer shall provide his workers with medical care facilities up to the standards laid down by the Minister of Labour and Social Affairs in conjunction with the Minister of Health.
Article 97
The Minister of Labour and Social Affairs may, after consulting the Ministry of Health, issue resolutions prescribing the general precautions and health-related safety measures applicable to all firms employing workers, particularly measures relating to safety, lighting, ventilation, dining rooms, supply of water for drinking and washing purposes, elimination of dust and smoke pollutants, and the precautions to be taken against fire and electricity hazards.
Article 98
The employer or his representative shall inform each worker, upon recruitment, of the occupational hazards involved and the protective measures he must take, and shall post detailed written instructions in this respect at the workplaces.
Article 99
It shall be unlawful for an employer, his representative or any person having authority over workers to bring or allow any one else to bring any kind of alcoholic beverages into a workplace for consumption therein or to allow any person in a state of drunkenness to enter or remain on the premises.
Article 100
Each worker shall comply with the orders and instructions related to industrial security and safety precautions, shall use the appropriate protective devices and treat any such devices in his possession with due care. No worker shall commit any act leading to non-compliance with such instructions, or to the misuse, damage or destruction of the equipment provided for protecting the health and safety of the workers.
An employer may prescribe in the disciplinary regulation penalties to be imposed on workers contravening the provisions of the preceding paragraph.
Article 101
Each employer employing workers in areas remote from towns and not covered by regular means of transport shall provide his workers with the following services:
1.Suitable means of transport.
2.Suitable living accommodation.
3.Drinking water.
4.Adequate food supplies.
5.First-aid facilities.
6.Recreation and sports facilities.
The Minister of Labour and Social Affairs shall specify the areas to which the provisions of this Article wholly or partially apply in a resolution. Save for food supplies, the cost of the services referred to in this Article shall be borne by the employer and none of it may be charged to the workers.
Popular
Top SEO Tools 2017 – Best Tools You Need to Use
Take your SEO to the successive level with the best free and premium SEO Tools. Try the best link analysis, rank tracking tools, content optimization, keyword difficulty scoring, local search optimization and more. Keyword Research Tools: Keyword research tools gather the information from search engines to calculate how many times users search for that keyword. It is not completel...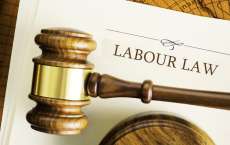 Chapter II: Employment Of Workers Children And Women - UAE Labor Law
Section I: Employment of Workers Article 9 Work is an inherent right of the Nationals of the United Arab Emirates. Non- nationals may not engage in any work within the State except in accordance with the conditions stipulated in this Law and its executive orders. Article 10 Where National workers are not available, preference in employment shall be given to: 1.Workers of other Arab nationalit...
Century Financial Brokers
Location: Century Financial Brokers LLC.7th Floor, Office 704/708,Al Khaleej Shopping Center,Al Mankhool Road,Bur Dubai, Dubai, UAE Telephone: +971 (4) 356 2800 Email: +971 (4) 351 6308 Website: http://www.centurybrokers.com Fax: info@centurybroker.com At Century Financial Brokers, our relentless pursuit of market opportunity separates us from the pack and binds us in a common purpo...
The Legal Status of Bitcoin in the United Arab Emirates
In this article we focus on the legal status of bitcoin and address the question of whether bitcoin is banned in the UAE. Recent developments in the payments regulatory environment in the UAE have turned a spotlight on the legal status of bitcoin and other cryptocurrencies in UAE. On 1 January 2017, the UAE Central Bank published the "Regulatory Framework For Stored Values and Elec...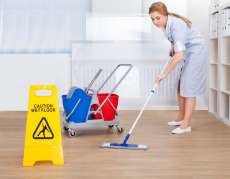 Cleaning Services - What Are Your Possibilities?
In the event that you are intrigued to peruse more about the various types of cleaning administrations accessible, then this post has the information you are hunting down. Specifically, this post will address three of the most well-known sorts of administrations that a customer may require. These administrations are house cleaning, cover cleaning, and spring cleaning - so in view of this present, ...