Chapter XI: Penalties - UAE Labor Law
May 3, 2016 / 817 / Category : Uae Labour Law
Article 181
Without prejudice to any severer penalty provided for in any other law, a penalty of imprisonment for a period not exceeding six months and/or a fine not less than three thousand Dirhams but not exceeding ten thousand Dirhams shall be imposed on:
1.anyone who violates any of the imperative provisions of this Law or of its executive regulations or orders.
2.anyone who obstructs, prevents or attempts to prevent, any official entrusted with the implementation of the provisions of this Law or its executive regulations or orders, from performing his duties, whether through actual or threatened use of force or violence.
3.any official entrusted with implementation of the provisions of this Law, who divulges, even after termination of his services, any work secret, patent right, or other work method that came to his knowledge in his capacity as such official.
Article 182
Enforcement of fine rulings shall not be stayed. A fine applicable to an employer for an offence shall be multiplied by the number of workers against whom the offence was committed, provided that the total amount of fine shall not exceed three times the maximum limit of the prescribed fine. This Article shall be applicable to violations committed against the following provisions and their respective executive regulations and orders:
1.Violation of the provisions of Article 13.
2.Violation of the provisions of Sections Two and Three of Chapter Two.
3.Violation of the provisions of Chapter Three.
4.Violations of Articles 114, 124, 125,128, 129, 142, 144.
Article 183
Where an offence is committed before the lapse of one year from the date on which judgment of the Court was pronounced in respect of a similar offence committed by the same offender, the penalty may be doubled.
Article 184
Without prejudice to Articles 34, 41 and 126, penal proceedings shall be initiated against the manager in charge of the firm; it may also be initiated against the firm owner if there is reason to believe that he was aware of the facts constituting the offence.
Article 185
If the employer fails to fulfill his obligations under this Law, the labour department concerned may issue an order specifying the violation committed and instructing the employer to remedy it within a specific period starting from the date of employers notification. If the violation is not remedied within the specified period, the said department shall carry out the required remedial work at the employer's expense and recover such expenses by way of attachment.
Article 186
In applying the provisions of the Law and its executive regulations and orders, the Labour Department shall, to the extent possible, refrain from initiating penal action until it extends advice and guidance to employers and workers who commit violations against the Law and, when necessary, issues them written warning to remedy such violations.
Popular
Secrets to Successful Home Buying
If you're inquisitive about shopping for a home, it's vital to think about your monetary obligations once you own the property. many of us target the mortgage needs, however, ignore different expenses, as well as the land tax, house owner association dues and utilities. moreover, once you purchase a home, you want to be able to purchase potential property tax increments, maintenance, and repairs. ...
Daily Deals For Home Decor Accessories
Wysada is a go-to shopping destination for the last word in home interiors in the Middle East. Wysada has opened many offices all over the Middle East, and also in London, Hong Kong, Turkey, and Portugal. Wysada sells items in the bed and bath, home décor, gifts, kids, appliances and other categories. Top 3 Places To Go Shopping in Dubai UAE – Expats Guide 14 Most Popular Online Stores in...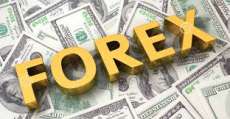 Introduction to Forex Trading
If you were wondering; forex trading is nothing more than direct access trading of different types of foreign currencies. In the past, foreign exchange trading was mostly limited to large banks and institutional traders however; recent technological advancements have made it so that small traders can also take advantage of the many benefits of forex trading just by using the various online tra...
Online Shopping and more deals
Souq.com sells a wide quality of designer stylish wear, along with hi-tech mobiles, computers, art, crafts and collectibles, paintings, games and even more. Souq.com allows for free returns and accepts Cash On Delivery (COD) payments. Top 3 Places To Go Shopping in Dubai UAE – Expats Guide 14 Most Popular Online Stores in Dubai 2016 United Arab Emirates