Crazy Deals
October 30, 2016 / 707 / Category : Online Shopping In Dubai
Initially launched with the objective of providing a comprehensive array ofconsumer electronic products, Crazy Deals has expanded to offer buyers a muchlarger range of products. Featuring the Craze of the Day, shoppers are treated to avariety of deals at largely discounted prices on a daily basis. Crazy Deals promisesits shoppers authentic products delivered promptly to their door step. CustomerService can also assist with special requirements for products that may not beavailable on the website at the time.
Popular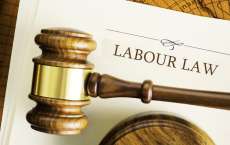 Chapter II: Employment Of Workers Children And Women - UAE Labor Law
Section I: Employment of Workers Article 9 Work is an inherent right of the Nationals of the United Arab Emirates. Non- nationals may not engage in any work within the State except in accordance with the conditions stipulated in this Law and its executive orders. Article 10 Where National workers are not available, preference in employment shall be given to: 1.Workers of other Arab nationalit...
Best deals in Dubai UAE with Awok.com
Awok sells home appliances, electronic products, mobiles, tablets, jewelry and lot of more at exclusive discounts and low prices. Products are delivered within 12 to 24 hours by Awok's own delivery vans, anywhere in the UAE. Best Online Deals of Crossbody Bag for Girls – Backpack for Girls Blue Black You might get a of sites in Dubai offering deals and discounts, but then my only issue is y...
Martyr's Day 2016
Martyr's Day will be observed every year on 30 November in the United Arab Emirates. Year Date Day Holiday 2016 30 Nov Wed Martyr's Day It is a time of remembrance for those who have sacrificed their lives in the service of their country. Schools will close and both government and private-sector workers will have the day as a paid day off. UAE National...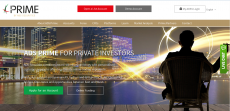 ADS Prime Online Trading Accounts Managemnet | Forex Brokers in UAE
Location: 8th floor, CI Tower,Corniche RoadPO Box 93894,Abu Dhabi, UAE Telephone: +971 2 657 2300 Email: +971 2 657 2323 Website: http://www.adsprime.com Fax: info@ads-securities.com ADS Securities is an Abu Dhabi based and owned international financial services company, dedicated to providing the highest quality investment opportunities for institutional, private and retail clients. With...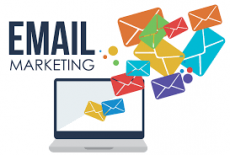 5 Techniques To Improve Response For Your Email Marketing in Dubai UAE
Generally, with any kind of marketing campaign in Dubai UAE, people need to see your message 7 to 12 times before they take action. This is why email marketing is so effective. It allows you to easily send a number of messages in a affordable manner and develop a long lasting relationship with your target audience so that they turn into customers for life. Here are 5 strategies to maximize the suc...