Dash cam hardwiring kit
March 9, 2018 / 736 / Category : Faqs
Anyone knows where in Dubai I can get a hardwiring kit for dashcam?
Google doesn't help and the only ones I see are on desertcart.
Thanks in advance.
2 Comments
Ncwl

3 years ago

Some China brand that I bought in Hong Kong. Currently it uses the cigar lighter socket. Micro USB

clinthammer316

3 years ago

Brand of dashcam?
Popular
List of GCC countries, Gulf countries
List of six Arab GCC (or AGCC) countries (Gulf countries), citizen nationalities, nations, or member states is Bahrain, Kuwait, Oman, Qatar, Saudi Arabia, UAE. Yemen and Iran are Muslim countries but not GCC members. Population statistics, foreign expat resident percentages, currency, land area, other figures and data. Bahrain - or Kingdom of Bahrain Kuwait Oman - or Sultanate of Oman...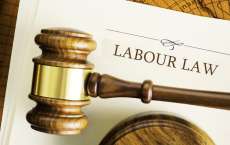 Chapter II: Employment Of Workers Children And Women - UAE Labor Law
Section I: Employment of Workers Article 9 Work is an inherent right of the Nationals of the United Arab Emirates. Non- nationals may not engage in any work within the State except in accordance with the conditions stipulated in this Law and its executive orders. Article 10 Where National workers are not available, preference in employment shall be given to: 1.Workers of other Arab nationalit...
Sparkling Cleaning Services Company
A careful cleaning of your house is an assignment that is vital however overwhelming. The normal mortgage holder is reluctant to play out the task, knowing completely well, that by the day's end, he will have a home that looks not considerably not quite the same as it did when he began in the morning. Luckily, proficient administrations for house cleaning can be depended upon to assume responsibil...
50 Interesting Facts About Dubai
Dubai is one of the most progressive and revolutionized cities in the world while the United Kingdom is already considered the pioneer of Industrial Revolution. Changing the location is strenuous task and those Englishmen who are moving from the Queen's land to land of desserts should know that One should have complete dedication towards this as the conditions would be different. Yes, it...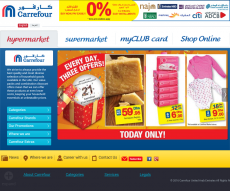 Carrefour UAE
Carrefour is the second-largest retail merchant in the world. Given its buying power, Carrefour is able to buy in a majority and keep prices low for its customers. More than 2 billion people shop the 100,000 + products that are always kept on stock on Carrefour globally.