Does anybody on this website have any experience or advice with bringing horses to the UAE from abroad? We are a family from Russia, and I have been offered a 2 year contract in Dubai.
March 5, 2018 / 337 / Category : Faqs
Hello, my family and I are from Moscow, RU and am considering taking a 2 year contract in Dubai. We are 3 people, 2 adults and 1 young child, my son and I are Russian citizens and my wife is a German citizen and Russian permanent resident. We have a lot of general information about relocating to this country, but something that I cannot find much about is bringing our horses with us, we have 3 horses, we don't have stallions and all of our horses very healthy and have the papers to show that. What is the process of bringing horses to the UAE from abroad, do you have experience with this? Also, what are the facilities like for horses? We love them like they were our own children, and we only like for them to have good conditions, we like to have good places to ride and we would also like to get our son (age 4) a trainer. Are there housing developments with horse facilities?
I know that UAE and the Arabian peninsula has a large horse culture, but since all of my times in Dubai and Abu Dhabi have been all working, I have not experienced this. Thank you for your help!
10 Comments
Traffic_Spiral

1 year ago

Google some Dubai horse vets and talk to them. Or maybe these dudes can help. https://www.facebook.com/dubaipolo/

Almanzur

1 year ago

Thank you for this. I will send you a message.

Almanzur

1 year ago

Thank you, I really appreciate this.

Almanzur

1 year ago

Thank you for your answer. I have been thinking of that, we are going to consult with our doctor, I'm thinking that they might do better than other horses because they're from Central Asia, made to run on the steppe, but still you're absolutely right it is a big concern. Also they don't live in the forest, they are at climate-control stables near Park , we would of course insist that any indoor facilities that they have, have climate-control.

ibalbalu

1 year ago

What I know that some people usually have their horses on stables around with other horses. Not sure if there are big houses with stables? As most locals have their horses in their farms (outside Dubai metropolitan areas), not houses they live in. If you are in Dubai, Google the stables and call them and compare the rates. They usually can help you. On top of my head is Al Maydan, they sponsor the big horse Cup (whatever its called) and they either know or can point you to the right direction. Or you can call other stables, ie. al Jiyad stables. Good luck! Its lovely to bring your animals but its always difficult and expensive, so read a lot about it before making the decision, especially as this is temporary.

nicrrrrrp

1 year ago

I second Schumiiii's point. Considering that this is an animal who would spend its time mainly outside, it would be very difficult for the horse to adapt to that climate change - it is massive. I also know horses are very familial so I do realise they would miss your family significantly but you have to think about what is better for your horses. I have done the reverse - moved to London after living in the UAE my whole life and we brought our big cockatoo with us. Even though he is an indoor creature, the severe cold (to him) for 4 months of the year and then hot summer months with no AC have been really difficult for him to adapt to, and a lot of work for us to make sure that he is comfortable and happy .i.e constant monitoring of the temperature and him, particularly sharp dips in temp, having medication on hand and adding pre-emptive medication at the right time to stave off issues. I think you just have to keep in mind, if you make the decision to bring the horses over, you have to make 100% sure that they can handle: a. the stress of the initial travel, b. the climate change (e.g. no pre-exisiting conditions that would make it even hard for them to adapt) I think though, in terms of just the travel part, because Emirates Skycargo is used to transporting horses and falcons, you will have a more established process in hand - and they are fairly helpful. Our cockatoo was no issue in terms of travel because they had done falcons before, we just had to wing it in terms of the carrier (no real guidelines that were enforced) and provide clear instructions to the ground staff as they were not used to birds. Hope all goes well in terms of your decision. PM me if you want any further advice.

ItsBlackRedGold

1 year ago

Moscow forest Ok

Schumiiii

1 year ago

You need to think twice before you take the decision of bringing your horses here and after 2 years you might get back to Moscow. Weather and nature are totally different, from forest to desert is a huge change. Think about outdoor activity. We didn't bring cat or dog here because we think it's not a good idea.

jony_86

1 year ago

i got nothing here. It's way out of my league. But it was a nice read and I wish you luck. Hope you get your horses here safe.

SuperlativeLTD

1 year ago

Ask in the real mums Dubai Facebook group- I know some ladies there have links to stables. A boy I used to teach flew his polo ponies around so its possible. I dont think the horses like the heat here in the summer though.
Popular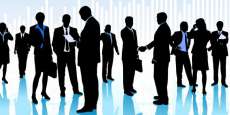 Jobs in Dubai for Expats
Dubai, the second-largest state within the UAE, may be a world economic hub. Many folks want to possess jobs in the metropolis for reasons like smart earning, untaxed financial gain, luxurious style, breathless scenery and smart work culture. Metropolis is very liberal and progressive state. Expats are even allowed to possess a property in a metropolis that is different wise not allowable in othe...
Where can I donate old laptops?
Have a few old laptops that I want to donate to a charity or organisation who can make use of them. Anyone know any? Thanks Edit: They'll be without the hard drives.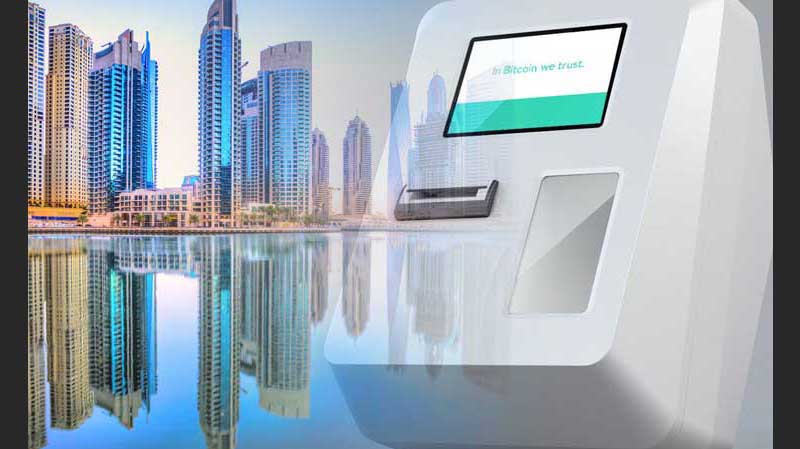 50 Interesting Facts About Dubai
Dubai is one of the most progressive and revolutionized cities in the world while the United Kingdom is already considered the pioneer of Industrial Revolution. Changing the location is strenuous task and those Englishmen who are moving from the Queen's land to land of desserts should know that One should have complete dedication towards this as the conditions would be different. Yes, it...
Century Financial Brokers
Location: Century Financial Brokers LLC.7th Floor, Office 704/708,Al Khaleej Shopping Center,Al Mankhool Road,Bur Dubai, Dubai, UAE Telephone: +971 (4) 356 2800 Email: +971 (4) 351 6308 Website: http://www.centurybrokers.com Fax: info@centurybroker.com At Century Financial Brokers, our relentless pursuit of market opportunity separates us from the pack and binds us in a common purpo...