Dubai Population by Nationalities
April 9, 2017 / 1,215 / Category : Featured
There is ever increasing population in the world currently. It is estimated that by 2050 the population will be doubled on the rate at which it is increasing. There are more than 150 nations in the world and every one of them is not same in the area so there are different number of people in each country. This means that every country has its own capacity for accommodation of people. But there are some countries which are having high percentage of people of different nationality. These countries includes the Arabian gulf countries like Saudi Arabia, UAE, Oman etc. Other than these there is America, UK and some other European states. People are fond of travelling different places to see different cultures, meeting different types of people and learning different languages. But there are some countries where you will find people from more than 30 countries. Dubai is one of these places on the Earth due its mesmerizing look and job opportunities; it has an overwhelming accommodation of different nationalists. You will find Pakistanis, Indians, Bengalis, Indonesians and many others in Dubai. Arabs do not provide nationality to the foreigners and to those who is not among them even though he or she is born in any region of Arab. So these nationalists live on the basis of their stay visa called 'Hikama' which needs renewal after a certain period of time but this type of visa is not applicable in UAE, it only refers to Saudi Arabia and Oman. For having a stay in Dubai you must only have to apply for simple visa. Let's see briefly how many people are there of different nations and what percentage of Dubai population they cover. Pakistanis The natives of Pakistan, a south Asian nation, cover almost about 12 to 13 percent of Dubai Population. In total they are about 12 lacs in number. This is third largest community of Pakistanis among the countries of the world. They find suitable business and job opportunities in Dubai. Indians People from largest country of south Asia, India, they are largest in number among other nationalities in UAE. They cover 40 % of UAE's population, about 4 million in numbers. These migrants are mostly from the states of Kerala and Tamil Nadu in south of India. Some are businessmen, others are workers. They mostly work in Trading through seaport. Indonesians The people of Indonesia are about 1 lac in number and covers almost 1.5 to 2% of UAE's population, majority of them live in Sharjah and works in Dubai. Many of them have settled with there families. Most of them are workers and works at low wages. Bengalis Bengalis are natives of Bangladesh a country on the east of India. They are 7 to 8% of UAE's population about 7 to 7.5 lacs in numbers. They are workers and not businessmen. These workers are working on low wages. Philippines The nationals of far east country of Asia, Philippine. They are about 6% of the total UAE population about 5.5 to 6 lacs in numbers. There are other s too but with small percentage of less than one these includes Turkish, Englishmen, Iranis, Iraqis and even Americans too. These percentages reveal how reliable is Dubai on worker from the countries other than its own. These percentages are fairly higher than the UAE own nationalist which contributes only 10% of total population.
Popular
Clinics, Hospitals and Healthcare in Dubai UAE Expats Guide
People from different countries have different kinds of concerns and questions. If you are moving to this developing city of the Middle East, you don't need to worry about the quality of medical facilities. They are the finest like the developed countries. Clinics in Dubai have top-notch medical equipment and cooperative medical staff. People who are new to the climate in Dubai or other states of ...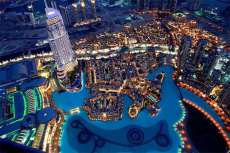 4 Useful Tips If you are Moving to Dubai
Dubai is becoming one of the favorite cities for tourists, short term and long term residents, job seekers and people who are looking to invest their money in real estate. The city of Dubai is growing at a rapid phase. The real estate market in Dubai is on an increasing trend and hence there are many investors worldwide who wish to invest in this city. Living in dubai is a great experience. The st...
11 Amazing Photos of Dubai
Dubai is a city in the United Arab Emirates, located within the emirate of the same name and is one of the seven emirates that make up the country. Photo by: Michael Cruz Stunning view of Dubai downtown from above. Photo by: AirPano.com Burj Khalifa, known as Burj Dubai prior to its inauguration is the tallest man-made structure in the world, at 829.8 m. Photo by: Guido Merkelbach Extremely ...
The Legal Status of Bitcoin in the United Arab Emirates
In this article we focus on the legal status of bitcoin and address the question of whether bitcoin is banned in the UAE. Recent developments in the payments regulatory environment in the UAE have turned a spotlight on the legal status of bitcoin and other cryptocurrencies in UAE. On 1 January 2017, the UAE Central Bank published the "Regulatory Framework For Stored Values and Elec...