Dubai Population by Nationalities
April 9, 2017 / 1,215 / Category : Featured
There is ever increasing population in the world currently. It is estimated that by 2050 the population will be doubled on the rate at which it is increasing. There are more than 150 nations in the world and every one of them is not same in the area so there are different number of people in each country. This means that every country has its own capacity for accommodation of people. But there are some countries which are having high percentage of people of different nationality. These countries includes the Arabian gulf countries like Saudi Arabia, UAE, Oman etc. Other than these there is America, UK and some other European states. People are fond of travelling different places to see different cultures, meeting different types of people and learning different languages. But there are some countries where you will find people from more than 30 countries. Dubai is one of these places on the Earth due its mesmerizing look and job opportunities; it has an overwhelming accommodation of different nationalists. You will find Pakistanis, Indians, Bengalis, Indonesians and many others in Dubai. Arabs do not provide nationality to the foreigners and to those who is not among them even though he or she is born in any region of Arab. So these nationalists live on the basis of their stay visa called 'Hikama' which needs renewal after a certain period of time but this type of visa is not applicable in UAE, it only refers to Saudi Arabia and Oman. For having a stay in Dubai you must only have to apply for simple visa. Let's see briefly how many people are there of different nations and what percentage of Dubai population they cover. Pakistanis The natives of Pakistan, a south Asian nation, cover almost about 12 to 13 percent of Dubai Population. In total they are about 12 lacs in number. This is third largest community of Pakistanis among the countries of the world. They find suitable business and job opportunities in Dubai. Indians People from largest country of south Asia, India, they are largest in number among other nationalities in UAE. They cover 40 % of UAE's population, about 4 million in numbers. These migrants are mostly from the states of Kerala and Tamil Nadu in south of India. Some are businessmen, others are workers. They mostly work in Trading through seaport. Indonesians The people of Indonesia are about 1 lac in number and covers almost 1.5 to 2% of UAE's population, majority of them live in Sharjah and works in Dubai. Many of them have settled with there families. Most of them are workers and works at low wages. Bengalis Bengalis are natives of Bangladesh a country on the east of India. They are 7 to 8% of UAE's population about 7 to 7.5 lacs in numbers. They are workers and not businessmen. These workers are working on low wages. Philippines The nationals of far east country of Asia, Philippine. They are about 6% of the total UAE population about 5.5 to 6 lacs in numbers. There are other s too but with small percentage of less than one these includes Turkish, Englishmen, Iranis, Iraqis and even Americans too. These percentages reveal how reliable is Dubai on worker from the countries other than its own. These percentages are fairly higher than the UAE own nationalist which contributes only 10% of total population.
Popular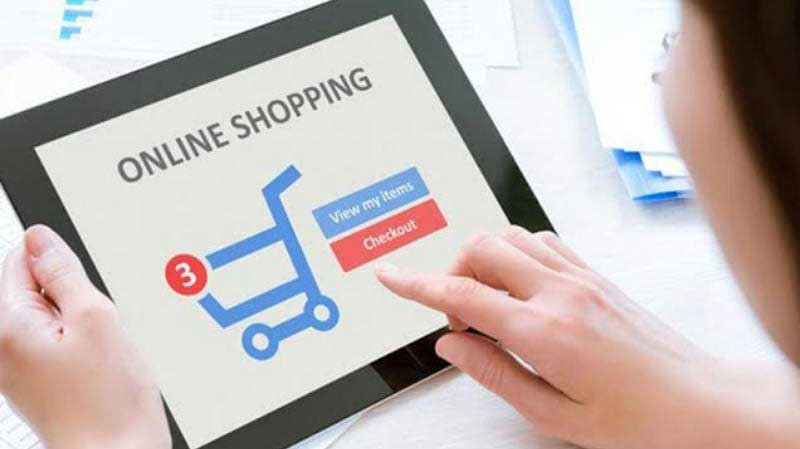 14 Most Popular Online Stores in Dubai 2017 United Arab Emirates
Souq Enjoy the best online shopping experience from mobile phones, electronics, watches, clothing and more only on Souq.com UAE, KSA, Egypt, Kuwait. Amazon Online retailer of books, movies, music and games along with electronics, toys, apparel, sports, tools, groceries and general home and garden items Awok Get the best deals with the No.1 online shopping store in UAE, D...
Dubai vs Abu Dhabi
In this modern era of progressing world we are surrounded by new and distinctive quality of things. These, when compared to the past gives us no resemblance at all. Today almost every place on Earth has an artificial beauty that takes its glamour to a higher level. Buildings higher than ever, roads broader than our imagination. Our world is full of the stuff that makes ones thinki...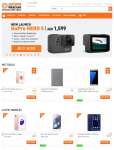 Mobile Shopping Axiom Telecom
Axiomtelecom is the largest distributor and authorized dealer across the Middle East, of some of the most acknowledged mobile brands in the world. Axiomtelecom deals with different telecom operators in each of the countries where they operate. Top 3 Places To Go Shopping in Dubai UAE – Expats Guide 14 Most Popular Online Stores in Dubai 2016 United Arab Emirates
Swimming Pools Installation
On a hot summer day, having your own swimming bath is AN absolute boon. And quite the simplest way to beat the warmth, it offers relaxation, exercise, fun times and bonding with relations and sensible friends. It's no marvel many folks commit to having swimming pools put in on their properties instead of hunt down public pools in their space. Swimming pools are available in an excellent form of...
Daily Deals For Home Decor Accessories
Wysada is a go-to shopping destination for the last word in home interiors in the Middle East. Wysada has opened many offices all over the Middle East, and also in London, Hong Kong, Turkey, and Portugal. Wysada sells items in the bed and bath, home décor, gifts, kids, appliances and other categories. Top 3 Places To Go Shopping in Dubai UAE – Expats Guide 14 Most Popular Online Stores in...