Dubai Population by Nationalities
April 9, 2017 / 1,215 / Category : Featured
There is ever increasing population in the world currently. It is estimated that by 2050 the population will be doubled on the rate at which it is increasing. There are more than 150 nations in the world and every one of them is not same in the area so there are different number of people in each country. This means that every country has its own capacity for accommodation of people. But there are some countries which are having high percentage of people of different nationality. These countries includes the Arabian gulf countries like Saudi Arabia, UAE, Oman etc. Other than these there is America, UK and some other European states. People are fond of travelling different places to see different cultures, meeting different types of people and learning different languages. But there are some countries where you will find people from more than 30 countries. Dubai is one of these places on the Earth due its mesmerizing look and job opportunities; it has an overwhelming accommodation of different nationalists. You will find Pakistanis, Indians, Bengalis, Indonesians and many others in Dubai. Arabs do not provide nationality to the foreigners and to those who is not among them even though he or she is born in any region of Arab. So these nationalists live on the basis of their stay visa called 'Hikama' which needs renewal after a certain period of time but this type of visa is not applicable in UAE, it only refers to Saudi Arabia and Oman. For having a stay in Dubai you must only have to apply for simple visa. Let's see briefly how many people are there of different nations and what percentage of Dubai population they cover. Pakistanis The natives of Pakistan, a south Asian nation, cover almost about 12 to 13 percent of Dubai Population. In total they are about 12 lacs in number. This is third largest community of Pakistanis among the countries of the world. They find suitable business and job opportunities in Dubai. Indians People from largest country of south Asia, India, they are largest in number among other nationalities in UAE. They cover 40 % of UAE's population, about 4 million in numbers. These migrants are mostly from the states of Kerala and Tamil Nadu in south of India. Some are businessmen, others are workers. They mostly work in Trading through seaport. Indonesians The people of Indonesia are about 1 lac in number and covers almost 1.5 to 2% of UAE's population, majority of them live in Sharjah and works in Dubai. Many of them have settled with there families. Most of them are workers and works at low wages. Bengalis Bengalis are natives of Bangladesh a country on the east of India. They are 7 to 8% of UAE's population about 7 to 7.5 lacs in numbers. They are workers and not businessmen. These workers are working on low wages. Philippines The nationals of far east country of Asia, Philippine. They are about 6% of the total UAE population about 5.5 to 6 lacs in numbers. There are other s too but with small percentage of less than one these includes Turkish, Englishmen, Iranis, Iraqis and even Americans too. These percentages reveal how reliable is Dubai on worker from the countries other than its own. These percentages are fairly higher than the UAE own nationalist which contributes only 10% of total population.
Popular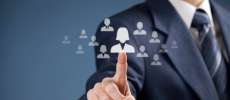 Hiring a Facility Management Company
The facilities management line of work aims to take care of everything from the maintenance of a commercial building to security, from procurement and contract management to health and safety as well as maintaining the communications infrastructure amongst a number of other aspects. A lot of organizations with differing size and speciality require their facilities appropriately maintained. ...
Country's 45th National Day 2016
National Day is the celebration of the independence and subsequent unification of the Emirates in 1971. Private Holidays Year Date Day Holiday 2016 1 Dec Thursday Nation Day 2016 2 Dec Friday Nation Day Public Holidays Year Date Day Holiday 2016 1 Dec Thursday Nation Day 2016 2 Dec Friday Nation Day...
Desert Safari and Dune Bashing Experience in Dubai and Abu Dhabi
Abu Dhabi is the capital of the UAE and remains true to its traditional charm. With some marvellous attractions and old traditions, the city witnesses a huge footfall of tourists every year. From the Sheik Zayed Mosque to the Presidential Palace, there are many things to explore. During the desert safari, one can discover the true charm of the desert through camping and adventure. The Desert Safa...
Various Types of Cleaning Services?
As the world gets busier with every day, household cleaning obligations typically turn into an overwhelming employment and as often as possible get ignored. The foundation of cleaning organizations has seen to it that this weight has been backed off shoulders of individuals and establishments. Preceding booking cleaning administrations, it is fitting to recognize what you require with regards to c...
10 Beautiful Places of Saudi Arabia You Must Visit
One of most important symbols of the Islamic religion of Saudi Arabia. This country known for its fascinating valleys, Red Sea beaches and striking mountains. This beautiful thirteen provinces, country have elegant places to visit at least once in a lifetime. For westerners, Saudi Arabia signifies the heart of the middle East, including rich culture, oil, Islam, Arabian night and terrorism. Howeve...