Dubai vs Abu Dhabi
April 9, 2017 / 879 / Category : Uae
In this modern era of progressing world we are surrounded by new and distinctive quality of things. These, when compared to the past gives us no resemblance at all. Today almost every place on Earth has an artificial beauty that takes its glamour to a higher level. Buildings higher than ever, roads broader than our imagination. Our world is full of the stuff that makes ones thinking stop for a while. Every country on this planet is equipped with the natural beauty but what makes the place different from other ones is its man made structure. There are many cities on this planet that pleases the eyes. The buildings, carpeted roads, the sky scrapers etc. Cities like Dubai, London, New York are the examples of the modern, man made intelligence. The map and spacing of the cities may be different but we are concerned with the quality of what it looks like, the thing that make it pleasant to eyes. Cities may be different in some aspects. Comparing cities that are in two different regions on the Earth will give some major distinctive features but what will be seen when comparing the cities of same country, same culture and environment?. Lets talk about Dubai and Abu Dhabi, The cities of major trading base of middle east Unites Arab Emirates. The cities are same in there climatic aspects but different in others. Both of these have there own way in which they are viewed and being liked. First thing that is being seen whenever a person visits any place is the infrastructure of that particular place. As it is said that the first impression is last impression, the infrastructure is the first impression of a city. Compared to Abu Dhabi, Dubai is having a top notch infrastructure with buildings that are among highest building the world. Burj-al-Khalifa is the tallest building in the world, other includes Burj al Arab which is structured on a sandy surface near beach side on the sea this is a mastermind and shows the perfect intelligence used by the man these two and other adds to the beauty in such a way that Dubai is started to be considered as the European city or the American one where these type of builds are common. Then there comes a small town which is too built on a sandy floor having a shape of palm tree known as Palm island there are hotels and flats providing with the best. But this doesn't mean that Abu Dhabi is not enough good to be visited. There are many buildings for which Abu Dhabi is famous these are
The Shaikh Zaid Mosque
The Ferrari World
YAS Island
The Emirates Palace
These are the main places to be visited at first. The Sheikh Zaid mosque is the mosque of pure white marble with its mesmerizing domes. The inside of the mosque is also enough beautiful that you may lean there forever. One of the top most adorable car the Ferrari has its manufacturing unit here in Abu Dhabi it is a vast area that is only limited to the works of Ferrari manufacturing. Then there comes the YAS island its a man made having a large fountain pan and the surrounded by lush green grass. Last but not the least the Emirates palace, it has a perfect look of what we can call a place for the royals. Other than the buildings and structure of these places, these two cities holds immense importance for there role in business. According to business point of view these two are not behind the cities where a you will find a successful business to setup for. Dubai is place of many people interested in making money and no doubt Dubai will give them a fair chance for this plan. You can setup many types, almost all types of businesses in this place either its restaurant or a small scale business. Compared to this Abu Dhabi is also a famous hub for the businessmen, people likes to visit Dubai often than to Abu Dhabi and the business are interested more in Dubai as a platform for there business setup as Dubai provides more facilities and opportunities. Now there is the most valuable of all 'the attraction of a place'. Travel and Tourism industry is progressing very much and cities like Dubai and Abu Dhabi are in the list of most visited ones. As mentioned earlier that Dubai is preferred to Abu Dhabi. This is because in past recent years Dubai has emerged as a source of income to UAE, people find it useful for trading purposes as it is having the deepest seaport in middle east after Gwadar. It serves whole of the middle east. Whereas Abu Dhabi is only famous for its artificial beauty it cannot serve the like Dubai does. So Dubai wins? No, probably not. Dubai is not good in every aspect in some cases Abu Dhabi is more preferred as in the case of prices of valuables and rents of the flats and hotel rooms. Work and job opportunities are more in Dubai then Abu Dhabi but you cannot live in Dubai until you are a billionaire. It was estimated that rent for booking a room in Burj al Arab almost $ 28,000 for a day which is is far most expensive than to book a room in Abu Dhabi.
Popular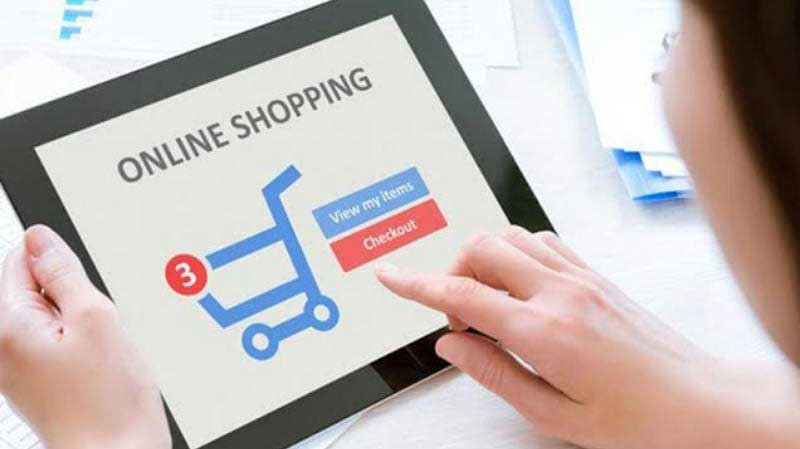 14 Most Popular Online Stores in Dubai 2017 United Arab Emirates
Souq Enjoy the best online shopping experience from mobile phones, electronics, watches, clothing and more only on Souq.com UAE, KSA, Egypt, Kuwait. Amazon Online retailer of books, movies, music and games along with electronics, toys, apparel, sports, tools, groceries and general home and garden items Awok Get the best deals with the No.1 online shopping store in UAE, D...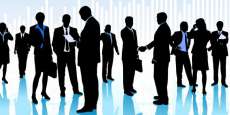 Jobs in Dubai for Expats
Dubai, the second-largest state within the UAE, may be a world economic hub. Many folks want to possess jobs in the metropolis for reasons like smart earning, untaxed financial gain, luxurious style, breathless scenery and smart work culture. Metropolis is very liberal and progressive state. Expats are even allowed to possess a property in a metropolis that is different wise not allowable in othe...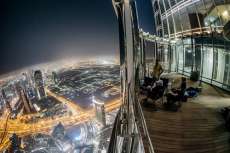 8 Best Places to watch New Year Fireworks in Dubai
One of the most popular new year destination around the world, Dubai is visited by millions during the new years and Christmas. And no matter how long is your stay in Dubai, you wouldn't want to miss the 31st December night fireworks show of the city. After all, it is one of the best firework shows in the world. To watch the best of the firework shows you need not be invited to a private part...
List of GCC countries, Gulf countries
List of six Arab GCC (or AGCC) countries (Gulf countries), citizen nationalities, nations, or member states is Bahrain, Kuwait, Oman, Qatar, Saudi Arabia, UAE. Yemen and Iran are Muslim countries but not GCC members. Population statistics, foreign expat resident percentages, currency, land area, other figures and data. Bahrain - or Kingdom of Bahrain Kuwait Oman - or Sultanate of Oman...
Top SEO Tools 2017 – Best Tools You Need to Use
Take your SEO to the successive level with the best free and premium SEO Tools. Try the best link analysis, rank tracking tools, content optimization, keyword difficulty scoring, local search optimization and more. Keyword Research Tools: Keyword research tools gather the information from search engines to calculate how many times users search for that keyword. It is not completel...