GEMS Wellington Academy Dubai
October 25, 2016 / 528 / Category : Schools In Dubai
Location: Dubai Silicon Oasis, PO Box 8607, Dubai, UAE
Telephone: +971-4-3424040
Fax: +971-4-3424412
Email: contactus_wso@gemsedu.com
Website:www.gemswis-dso.com
GEMS Wellington Academy- Silicon Oasis offers a uniquely crafted progression from the
Early Years Foundation Stage
, through an enriched and developed
National Curriculum for England
into personalised qualification pathways incorporating
IGCSE, GCSE, BTEC
. These culminate in one of the richest
IBDP and IBCC
offers in the region.Our Academy offers world class facilities set in a modern campus in one of Dubais most prestigious new developments. Our campus provides a bright, modern, well-resourced environment for our students to extend their learning. These facilities include: state of the art science laboratories; a full Design & Technology suite; expansive art rooms and studio, a Performing Arts Centre which includes a well (680 seat) Auditorium, exhibition space, rehearsal and teaching suites for music dance and drama; expansive, high quality sports facilities and a full media suite including TV, radio and live recording studios. A special emphasis is placed on blended learning and the integration of technology into the curriculum in keeping with the educational rationale for the school and the vision of the
Dubai Silicon Oasis Authority
.
OUR VISION
Wellington Academy Silicon Oasis -
Inspire; Innovate; Transform
WSO will be a catalyst for inspiration and innovation in our students, staff, parents and wider community, and will be world-class in everything we do. Reflective and resilient, our students will embrace our core values, embody a genuine desire and capacity for learning, and be truly internationally minded citizens capable of leading and influencing their own communities. WSO will be at the forefront of educational research, development and transformation in order to deliver outstanding teaching and learning experiences, continually raise aspirations and levels of attainment, and equip our students with the skills, knowledge and personal capabilities necessary to make a positive difference in an ever changing world.
Popular
Keeping Cream Leather Sofas Clean
Anything white or cream can be harder to keep clean. Garments, sacks, or bits of furniture in these shades are more inclined to getting filthy and can request a considerable measure of time and exertion for support. Dull hued calfskin coaches, for example, are most likely less demanding to keep clean than cream cowhide couches. Be that as it may, there are some approaches to help you take care of ...
Online Shopping and more deals
Souq.com sells a wide quality of designer stylish wear, along with hi-tech mobiles, computers, art, crafts and collectibles, paintings, games and even more. Souq.com allows for free returns and accepts Cash On Delivery (COD) payments. Top 3 Places To Go Shopping in Dubai UAE – Expats Guide 14 Most Popular Online Stores in Dubai 2016 United Arab Emirates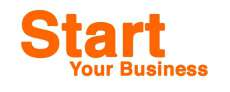 5 Ideas to Start a Company in Dubai UAE
Restaurant Before starting a restaurant business you should determine what target population you want to cater to, while it might seem to produce a great deal of profit to go into a restaurant business that will cater to the natives, you might make more money fast if you cater to the foreigners. You could go specialize in serving Africans or run a Chinese restaurant, as this is likely to see that...
Crazy Deals
Initially launched with the objective of providing a comprehensive array of consumer electronic products, Crazy Deals has expanded to offer buyers a much larger range of products. Featuring the 'Craze of the Day', shoppers are treated to a variety of deals at largely discounted prices on a daily basis. Crazy Deals promises its shoppers authentic products delivered promptly to their door st...
Where can I donate old laptops?
Have a few old laptops that I want to donate to a charity or organisation who can make use of them. Anyone know any? Thanks Edit: They'll be without the hard drives.