Google Launches New Features for Job Seekers In Middle East:
September 19, 2018 / 117 / Category : Seo
As reported by the Khaleej Times, no job seeker will face an issue regarding job seeking again as Google has launched a new search engine feature for the job seekers to find themselves any kind of jobs in Dubai within few minutes.
All they need to do is to write any kind of job-related query in the search engine but make sure it's in Arabic. Due to that, they will display any kind of job preferred to their liking and even can filter out the positions that they are looking for, including rating, reviews, and the salary.
New Google Feature for Job Seekers in MNA:
During the past 5 years, job-related questions which are written in Arabic have been increased drastically. The most highlighted one was that in 2017, the increment in job queries was increased in summers, along with education, nutrition, and travel.
According to Google's Regional Head for marketing, he claimed that people are more likely to be employed if this feature is used among the people who are looking for the jobs based on their skills and experiences and Google has a way to do that.
This feature helps the people stay updated about their similar jobs through email notifications and also to provide them with the right career for themselves.
Google's local and regional partner:
Google has collaborated with MENA on the following job portals:
Akhtaboot
Bayt
Emploitic
Forasna
Gulf Talent
Jobzella
Laimoon
Novojob
Rekrute
WUZZUP
Wzayef
While there is a huge number of people who are looking for a job every day, Google surely has been a great helping hand in that matter. Moreover, Dubai's government authority has opened job opportunities in the RTA.
Popular
Regular Home Maintenance by Professionals
Does your house look boring? Regular home maintenance is necessary to keep your residential house in prime condition. Maintaining the house on an everyday basis pays off within the future by eliminating any attainable demand for major works and expenses. additionally, preventative home maintenance permits keeping the worth of your space/property. pocket money nowadays on home maintenance can mean ...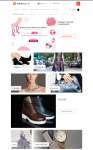 Online Shopping in the Middle East
This online shopping site was set up by experts from the fashion and eCommerce industry. The site was established with a view to bringing the latest fashion offerings to the fashion lovers of Middle East. MarkaVIP sells fashion and designer items and home décor and electronic items across the UAE. We offer a wide range of internationally acclaimed brands that cater to members with diverse needs ...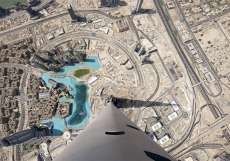 5 MUST do things in Dubai - Are You Traveling to Dubai? Read This Dubai Guide!
Dubai has emerged as a popular holiday destination recently. People from across the world come here not just to witness the world's tallest tower or the first seven-star hotel or the indoor ski slope, in fact people come here to appreciate the vision of those Emiratis who build a modern city so unique and extraordinary out of the desert. Today, this modern city is so popular that when it comes to ...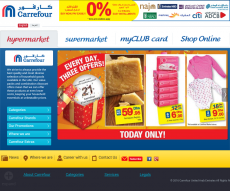 Carrefour UAE
Carrefour is the second-largest retail merchant in the world. Given its buying power, Carrefour is able to buy in a majority and keep prices low for its customers. More than 2 billion people shop the 100,000 + products that are always kept on stock on Carrefour globally.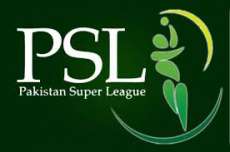 PSL 3rd Match: Karachi Kings vs Peshawar Zalmi, Live Streaming
Pakistan Super League Season 2 PSL 2 T20 2017 Live Streaming 3rd Match Karachi Kings vs Peshawar Zalmi, Live Streaming Click Here to Watch Live 10th February Friday 2017 Dubai Peshawar Zalmi Squad: Darren Sammy (c), Shahid Afridi, Eoin Morgan, Wahab Riaz, Shakibal Hasan, Mohammad Hafeez, Chris Jordan, Tamim Iqbal, Kamran Akmal, Sohaib Maqsood, Junaid Khan, Imran Khan Jr, Iftikhar Ahmed, Hari...