How to get high quality back links for business?
November 24, 2018 / 60 / Category : Seo
I have a very small gaming website. As I am new to running a website and SEO, I am wondering how I can acquire backlinks to my gaming website. I have very basic knowledge of how it all works, but everyone says they are very important for driving traffic and ranking, so I am trying to learn!
Thanks
3 Comments
helloakbar78

2 years ago

i agree with all i suggest you to find G+ gaming community and FB gaming groups share ur content their and try to make some backlinks you can find from others blog or you can do blog commenting

Superbeanietoon

2 years ago

So with a guest post, would my website link go in the author box? Or how exactly would that work? Thanks for the reply by the way

thesupermikey

2 years ago

Be more specific. When you say gaming what Do you mean? Video game news, reviews, etc? Or gambling?
Popular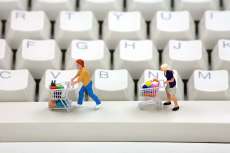 Dash cam hardwiring kit
Anyone knows where in Dubai I can get a hardwiring kit for dashcam? Google doesn't help and the only ones I see are on desertcart. Thanks in advance.
Clinics, Hospitals and Healthcare in Dubai UAE Expats Guide
People from different countries have different kinds of concerns and questions. If you are moving to this developing city of the Middle East, you don't need to worry about the quality of medical facilities. They are the finest like the developed countries. Clinics in Dubai have top-notch medical equipment and cooperative medical staff. People who are new to the climate in Dubai or other states of ...
Secrets to Successful Home Buying
If you're inquisitive about shopping for a home, it's vital to think about your monetary obligations once you own the property. many of us target the mortgage needs, however, ignore different expenses, as well as the land tax, house owner association dues and utilities. moreover, once you purchase a home, you want to be able to purchase potential property tax increments, maintenance, and repairs. ...
Dubai Population by Nationalities
There is ever increasing population in the world currently. It is estimated that by 2050 the population will be doubled on the rate at which it is increasing. There are more than 150 nations in the world and every one of them is not same in the area so there are different number of people in each country. This means that every country has its own capacity for accommodation of people. But...