Martyr's Day 2016
October 25, 2016 / 441 / Category : Uae National Holidays 2016
Martyr's Day will be observed every year on 30 November in the United Arab Emirates.
| Year | Date | Day | Holiday |
| --- | --- | --- | --- |
| | | | |
| 2016 | 30 Nov | Wed | Martyr's Day |
It is a time of remembrance for those who have sacrificed their lives in the service of their country. Schools will close and both government and private-sector workers will have the day as a paid day off.UAE National Day, much akin to Independence Day in the United States, falls nearby Martyr's Day, on 2 December. Whenever UAE public holidays are both preceded and followed by a weekday, they can be moved to the beginning or end of the week to make a long weekend. Hence, Martyr's Day 2015 provides back-to-back days off for both private and public workers. Public workers will be off for 5 consecutive days, from 1 to 5 December.Although Martyr's Day will commemorate the fallen in civil and humanitarian services, its emphasis is clearly on military "martyrs". The reason for choosing November 30th for the holiday is that the first UAE soldier to die in defense of his country occurred on this date. It was during the Battle of Greater Tunb when Iran attempted to seize offshore Emirati islands just prior to the nation's formal unification on December 1st and 2nd. The first martyr was then killed by Iranians after he refused to lower his Emirate's flag and submit to the invaders.Other fallen servicemen who will be remembered include those who died liberating Kuwait during the First Gulf War and the 45 who have recently died in the Saudi-led alliance against Iranian intervention in Yemen. This last-named conflict was still ongoing in 2015 and is known as Operation Restoring Hope.There will be many ceremonies and events organized by local governments in observance of Martyr's Day. In every Emirate and every city, there will remembrances of fallen heroes and their acts of heroism. Both Emirati citizens and the large expatriate community will be invited to participate in these tributes.There are many monuments already being planned that will honor the nation's martyrs. A memorial square to the martyrs, for example, is slated to be built in Al Alam Park in the Emirate of Ajman. the adjacent Emirate of Sharjah will also construct a special square to honor the martyrs. Sharjah will further erect a monument on Maliha Road, which it hopes will be ready for dedication on the upcoming first Martyr's Day. A road in Sharjah University City is to be renamed Martyr's Road, and the street linking the Emirates of Ras Al Khaimah and Fujairah will be renamed Martyrs Street.
Activities
Aside from the government ceremonies being planned, three other activities to consider if you are in the UAE around the time of Martyr's Day are:
Visit Sharjah's Heritage Area, where old-style restored homes give you a look at the Emirate as it was in earlier days. You will see the Qasr Al Hosn Watchtower, the Hatta Watchtower, and Sharjah Fort, a royal residence now turned history museum.
Since National Day is so close at hand, you may want to see the National Day Air Show and other celebrations in Abu Dhabi. While there, check out Abu Dhabi's numerous historical landmarks, including those located in the Corniche city park.
Dubai's many mega shopping centers are also not to be missed. Preeminently, there isDubai Mall with its 1,200 stores, a virtual city all its own. It includes an ice rink, aquarium, and 150 food outlets. Also look for Mall of the Emirates, which has 560 stores, and for West LA Boutique. Finally, you should not miss the chance to enjoy Dubai's long, sandy beaches, such as Jumeirah Beach Strip in Jumeirah Park and Kite Beach, where kite surfing is very popular.
Visiting the UAE during Martyr's Day will give you a chance to learn of Emirati history and culture and to take part in public celebrations. The patriotic enthusiasm of UAE citizens will be on display, and there will be much activity. It is best to book early if you want to arrive in time for the observance of Martyr's Day in the UAE since flights could become scarce if you wait until the last minute.
Popular
Online Shopping Fashion Dresses, Shoes & More
Namshi is a famous online destination in the Middle East for an extensive range of fashion and footwear brands. Namshi stocks both in-house as well as international brands and provides high service levels to its customers. Free shipping and free returns make this a very user-friendly shopping portal. Namshi is one of Dubai's most popular portals for shoppers who love fashion. Offering a wide...
Why exactly is Internet so expensive in UAE?
Every other GCC country the internet is not as expensive as here. So what is the exact reason? Are the cables filled with gold? Why has the consumer protection departement actually questioned Etisalat or Du?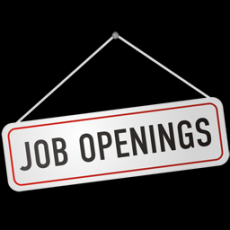 Jobs in Dubai and Middle East
Top 14 Jobs Sites in Dubai UAE By Popularity List of Recruitment Agencies in Dubai 11 Job Sites with Listings of Jobs in Dubai 7 Things to Keep in Mind When Getting a Job in Dubai 1. Search for Vacancies in Gulf As with time, the job market is getting very competitive. Check all related job vacancies, as well as any related websites for the company's complete history. This may impress...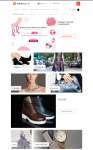 Online Shopping in the Middle East
This online shopping site was set up by experts from the fashion and eCommerce industry. The site was established with a view to bringing the latest fashion offerings to the fashion lovers of Middle East. MarkaVIP sells fashion and designer items and home décor and electronic items across the UAE. We offer a wide range of internationally acclaimed brands that cater to members with diverse needs ...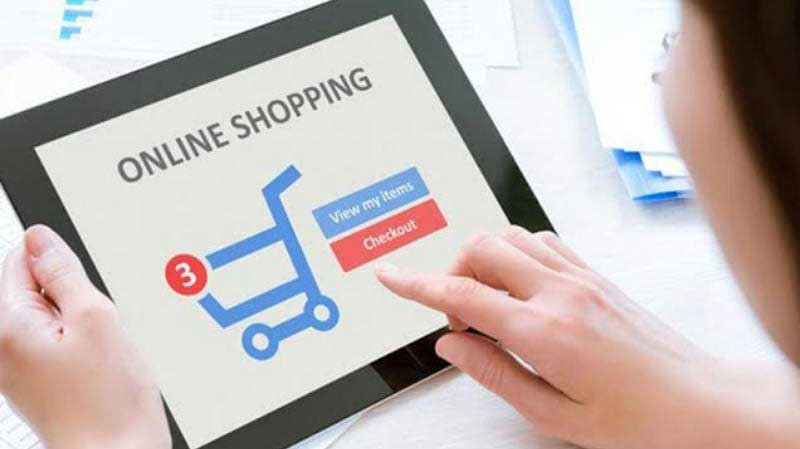 14 Most Popular Online Stores in Dubai 2017 United Arab Emirates
Souq Enjoy the best online shopping experience from mobile phones, electronics, watches, clothing and more only on Souq.com UAE, KSA, Egypt, Kuwait. Amazon Online retailer of books, movies, music and games along with electronics, toys, apparel, sports, tools, groceries and general home and garden items Awok Get the best deals with the No.1 online shopping store in UAE, D...