Masdar City First Global Cleantech Cluster
June 28, 2017 / 532 / Category : Freezones
Masdar City is the first global cleantech cluster to be located in one of the most sustainable cities in the world. It is home to the Masdar Institute of Science and Technology and the International Renewable Energy Agency (IRENA).
The 6-sq-km city, located near Abu Dhabi International Airport and 17km from downtown Abu Dhabi, is emerging as a global centre for the sale, marketing, servicing and demonstration of renewable energy and sustainability technologies, as well as research and development, and investment in these fields.

As a business cluster, Masdar City provides firms with an environment that inspires innovation, offers business development opportunities, provides a living lab and test bed for new technologies, encourages informal knowledge sharing among likeminded professionals and serves as a magnet for world-class cleantech talent.

The city will be home to numerous companies, from Fortune 500 multinationals to start ups and the most cutting-edge technology firms, bringing these businesses close to fast-growing markets of the Middle East North Africa and Asia – regions hungry for clean technology and renewable-power products and services, driven by strong economic and demographic growth and increasingly supportive regulatory environments and government-level policy commitments to sustainability goals.

A one-stop shop for companies in the sector, Masdar City provides quick and easy set up, without the need for a local sponsor.

Some of the most advanced laboratories in the region are located at Masdar Institute, and the presence of this graduate-level research institute offers opportunities to pilot and test new technologies and ideas. The institute, the world's first graduate university focused on renewable energy and cleantech, provides a steady stream of some of the best graduates anywhere in the sector.
At Masdar City, companies can:
Numerous Business Benefits:
Special Economic Zone Benefits
Areas of Focus
In light of its climate and geography, Masdar City will focus on attracting firms and pursuing research in four primary areas of the cleantech industry: solar, green building, water, and power storage, and secondarily in the areas of smart grids, efficiency appliances, electric vehicles and waste.More specifically, companies and organisations looking to set up in Masdar City should identify which specific sector(s) in which they will operate:

Popular
11 Amazing Photos of Dubai
Dubai is a city in the United Arab Emirates, located within the emirate of the same name and is one of the seven emirates that make up the country. Photo by: Michael Cruz Stunning view of Dubai downtown from above. Photo by: AirPano.com Burj Khalifa, known as Burj Dubai prior to its inauguration is the tallest man-made structure in the world, at 829.8 m. Photo by: Guido Merkelbach Extremely ...
Best Online Deals of Crossbody Bag for Girls - Backpack for Girls Blue Black
Description - Price $15 Elegant looking handbag for kids. Product Features: Target Group: Girls Brand: I See Fashion Type: Crossbody Bag Color: Red Color Details: Red and Black Pattern: Solid Fabric Type: Polyethylene Interior Features: 1 Main section with zipper closure Exterior Features: 1 Small zipper pocket, 2 side pockets Adjustable Strap: Yes Removable Strap: Yes Fa...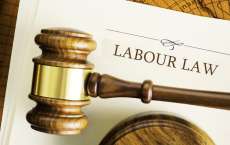 Chapter II: Employment Of Workers Children And Women - UAE Labor Law
Section I: Employment of Workers Article 9 Work is an inherent right of the Nationals of the United Arab Emirates. Non- nationals may not engage in any work within the State except in accordance with the conditions stipulated in this Law and its executive orders. Article 10 Where National workers are not available, preference in employment shall be given to: 1.Workers of other Arab nationalit...
Sparkling Cleaning Services Company
A careful cleaning of your house is an assignment that is vital however overwhelming. The normal mortgage holder is reluctant to play out the task, knowing completely well, that by the day's end, he will have a home that looks not considerably not quite the same as it did when he began in the morning. Luckily, proficient administrations for house cleaning can be depended upon to assume responsibil...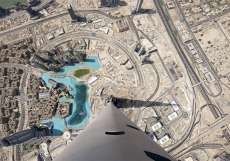 5 MUST do things in Dubai - Are You Traveling to Dubai? Read This Dubai Guide!
Dubai has emerged as a popular holiday destination recently. People from across the world come here not just to witness the world's tallest tower or the first seven-star hotel or the indoor ski slope, in fact people come here to appreciate the vision of those Emiratis who build a modern city so unique and extraordinary out of the desert. Today, this modern city is so popular that when it comes to ...