Online Shopping Fashion Dresses, Shoes & More
October 24, 2016 / 728 / Category : Online Shopping In Dubai
Namshi is a famous online destination in the Middle East for an extensive range of fashion and footwear brands. Namshi stocks both in-houseas well as international brands and provides high service levels to its customers. Free shipping and free returns make this a veryuser-friendly shopping portal.
Namshi is one of Dubais most popular portals for shoppers who love fashion.Offering a wide range of brands, including premium brands in shoes, clothing andother fashion accessories, the website offers great deals for men, women andchildren as well as a free 14-day return policy for dissatisfied customers.
Young, fun and original, Namshi offers a totally unique online retail experience for the Middle East. Fashion-conscious, 20-something customers choose Namshi for its aspirational yet accessible product selection, huge choice of brands and authentically urban aesthetic. Born in 2011, Namshi has grown into a brand that champions digital innovation, has a fiercely independent spirit and inspires its fashion loving customer to experiment with their style. Its vast product mix includes exclusive in-house collections, sports & activewear, and globally-recognised brands, carefully curated for a style-obsessed following.
Popular
Country's 45th National Day 2016
National Day is the celebration of the independence and subsequent unification of the Emirates in 1971. Private Holidays Year Date Day Holiday 2016 1 Dec Thursday Nation Day 2016 2 Dec Friday Nation Day Public Holidays Year Date Day Holiday 2016 1 Dec Thursday Nation Day 2016 2 Dec Friday Nation Day...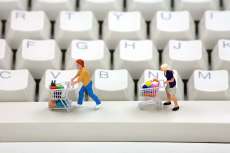 10 Beautiful Places of Saudi Arabia You Must Visit
One of most important symbols of the Islamic religion of Saudi Arabia. This country known for its fascinating valleys, Red Sea beaches and striking mountains. This beautiful thirteen provinces, country have elegant places to visit at least once in a lifetime. For westerners, Saudi Arabia signifies the heart of the middle East, including rich culture, oil, Islam, Arabian night and terrorism. Howeve...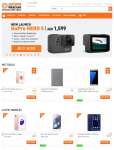 Mobile Shopping Axiom Telecom
Axiomtelecom is the largest distributor and authorized dealer across the Middle East, of some of the most acknowledged mobile brands in the world. Axiomtelecom deals with different telecom operators in each of the countries where they operate. Top 3 Places To Go Shopping in Dubai UAE – Expats Guide 14 Most Popular Online Stores in Dubai 2016 United Arab Emirates
Online Shopping and more deals
Souq.com sells a wide quality of designer stylish wear, along with hi-tech mobiles, computers, art, crafts and collectibles, paintings, games and even more. Souq.com allows for free returns and accepts Cash On Delivery (COD) payments. Top 3 Places To Go Shopping in Dubai UAE – Expats Guide 14 Most Popular Online Stores in Dubai 2016 United Arab Emirates