Regular Hosting vs Bulletproof Hosting
September 13, 2018 / 160 / Category : Tech
To clearly understand what bulletproof hosting is, we should first take a step back and talk about regular hosting. A regular web hosting service is a company that operates a facility, usually what is referred to as a data centre, which contains massive amounts of servers. Everything on the Internet needs a place to live, and home is on these servers. Regular web hosting services provide space on a server, either owned or leased for use by customers. It also provides Internet connectivity so people can reach the websites and data hosted on those servers. Most of these services have strict policies regarding what can and cannot be stored on these servers.
Bulletproof hosting operations are similar to regular web hosting, however these companies are a lot more lenient about what can be hosted on their servers. It has somewhat of a "don't ask, don't tell" philosophy. Bulletproof hosting (sometimes known as bulk-friendly hosting) is a service provided by some domain hosting or web hosting firms that allows their customer considerable leniency in the kinds of material they may upload and distribute. This leniency has been taken advantage of by spammers and providers of online gambling or illegal pornography. Bulletproof hosting services are often found in countries with more relaxed laws about what type content is hosted on these servers, and also have less strict extradition laws, therefore making it easier to evade law enforcement. Due to the different laws in different countries, this creates a huge grey area that allow the owners to claim immunity to what their customer's host. Bulletproof hosting is a type of hosting provider who gives its customers an exponential amount of freedom when compared to traditional web hosting services. A Bulletproof Hosting Service Provider (BHSP) is very lenient in regards to the content its users can share and the products it can offer through their websites.
As an example, the type of content hosted on bulletproof servers can potentially contain websites dedicated to: Spamming, carding, phishing, online gambling and much more. The server locations these providers use are normally based in China, parts of Asia, Russia, countries bordering Russia, and even some South American regions. Bulletproof hosting can also be a way to get a website setup on the deep web. But don't worry, bulletproof hosting isn't all doom and gloom, and it doesn't necessarily make an individual using it a criminal who's taking advantage for nefarious purposes. In fact, there are several positive reasons why you should consider using a bulletproof hosting service provider.
Popular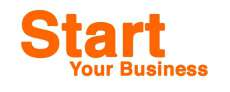 5 Ideas to Start a Company in Dubai UAE
Restaurant Before starting a restaurant business you should determine what target population you want to cater to, while it might seem to produce a great deal of profit to go into a restaurant business that will cater to the natives, you might make more money fast if you cater to the foreigners. You could go specialize in serving Africans or run a Chinese restaurant, as this is likely to see that...
Daily Deals For Home Decor Accessories
Wysada is a go-to shopping destination for the last word in home interiors in the Middle East. Wysada has opened many offices all over the Middle East, and also in London, Hong Kong, Turkey, and Portugal. Wysada sells items in the bed and bath, home décor, gifts, kids, appliances and other categories. Top 3 Places To Go Shopping in Dubai UAE – Expats Guide 14 Most Popular Online Stores in...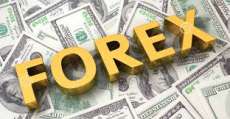 Introduction to Forex Trading
If you were wondering; forex trading is nothing more than direct access trading of different types of foreign currencies. In the past, foreign exchange trading was mostly limited to large banks and institutional traders however; recent technological advancements have made it so that small traders can also take advantage of the many benefits of forex trading just by using the various online tra...
Best Online Deals of Crossbody Bag for Girls - Backpack for Girls Blue Black
Description - Price $15 Elegant looking handbag for kids. Product Features: Target Group: Girls Brand: I See Fashion Type: Crossbody Bag Color: Red Color Details: Red and Black Pattern: Solid Fabric Type: Polyethylene Interior Features: 1 Main section with zipper closure Exterior Features: 1 Small zipper pocket, 2 side pockets Adjustable Strap: Yes Removable Strap: Yes Fa...