Things To Keep In Mind While Looking For A Job In Dubai
September 13, 2018 / 412 / Category : Jobs
1. Search for Vacancies in Gulf
As with time, the job market is getting very competitive. Check all related job vacancies, as well as any related websites for the company's complete history. This may impress potential employers.
2. Reach Out to Employers Through Dedicated Job Portals
Such as Dubai Yellow Pages Research about the Job Market is very necessary. Use the Internet for all prospective employers in the Dubai Yellow Pages. Keep searching sites for up to the minute information concerning which companies are offering vacancies and what skills related to your sector are currently in high demand. The research process will help you to discover the exact vacancy you desire in positions ranging from junior level to senior management positions
3. Use the Internet to Its Full Potential
Creating an online CV along with a cover letter and uploading it a on desired job sites is an important step. Nowadays, almost the candidates are assessed online via employee profiles. Update your CV often, focusing on proper key words to grab employer's attention.
4. lt to build connections
Visit different expos and job fairs happening around the city. Interact with new people and make connections that will be beneficial in your job search.
5. Job Consultants are Always an Option
A number of reputable job consultants operate in Dubai. The vast number of agencies exist in Dubai to recommend the perfect job for you.
6. Remain on Your Toes
Always Make and keep a job search schedule. Make sure you are continually updated about jobs in your area. Roam the city and try to meet few people in the companies that interest you. This will make it easier for you while you figure out how to get a job in Dubai.
7. Be Focussed and Patient
Focus is a very important factor; never lose it. It doesn't matter you are in Dubai or Dublin. You need to do is focus on your job search with extreme concentration. Sooner or later, with hard work and patience, you will get the job that you desire. Finding the best employment overseas takes a lot of research and effort. The old and new forms of media still present ample opportunities for employment seekers looking from their home country. Some destinations might restrict such acts and for the job seekers benefit, we do not recommend this approach.
Popular
What is it like to live in Abu Dhabi?
Abu Dhabi is the more peaceful sibling, but it doesn't mean that we don't know how to have fun here! It is usually outshined by its sister Emirate Dubai because of all the shining lights, night-outs, busy streets and and the fast-paced life. Being the capital of the UAE, it is more inclined to tradition, however, Abu Dhabi has many great gems that its residents are yet to discover. It is als...
Various Types of Cleaning Services?
As the world gets busier with every day, household cleaning obligations typically turn into an overwhelming employment and as often as possible get ignored. The foundation of cleaning organizations has seen to it that this weight has been backed off shoulders of individuals and establishments. Preceding booking cleaning administrations, it is fitting to recognize what you require with regards to c...

How to choose Facility Management Company in Dubai?
How to choose Facility Management Company in Dubai Dubai is well known for its cultural heritage and become popular for its luxurious hotels, beautiful beaches and deserts. Several visitors arrive there for spending their holidays and also for official purposes and even for conducting meetings. Dubai expertise their best services to people by providing the facility management services in a def...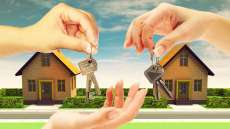 Top 5 Areas to Buy Property in Dubai
Dubai is that the world's most fun property market, giving a large vary of investment sorts and dynamic perpetually because the master plan unfolds. the subsequent may be a list of the simplest investment areas of the instant. 1. The Springs The Springs is found within the Emirates Living district of port and offers a 'villa-living' lifestyle that is particularly well-liked among expats. The...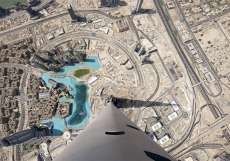 5 MUST do things in Dubai - Are You Traveling to Dubai? Read This Dubai Guide!
Dubai has emerged as a popular holiday destination recently. People from across the world come here not just to witness the world's tallest tower or the first seven-star hotel or the indoor ski slope, in fact people come here to appreciate the vision of those Emiratis who build a modern city so unique and extraordinary out of the desert. Today, this modern city is so popular that when it comes to ...