UAE Downs Syndrome Association
October 25, 2016 / 710 / Category : Schools In Dubai
Location: PO Box 502216, Dubai, UAE
Telephone: +971-4-3671949
Fax: +971-4-3664698
Email: eman.gaad@buid.ac.ae
Website:www.uaedsa.ae
A non-profit Organization (humanitarian) accredited in September 2006 under Ministerial Decree no.405 by the Ministry of Social Affairs to serve people with Down Syndrome in UAE.Rehabilitation of people with Down SyndromeIntegration of people with Down Syndrome(Functionally, Educationally and Socially)Family SupportSocial AwarenessSustainability of Resources
Popular
10 Beautiful Places of Saudi Arabia You Must Visit
One of most important symbols of the Islamic religion of Saudi Arabia. This country known for its fascinating valleys, Red Sea beaches and striking mountains. This beautiful thirteen provinces, country have elegant places to visit at least once in a lifetime. For westerners, Saudi Arabia signifies the heart of the middle East, including rich culture, oil, Islam, Arabian night and terrorism. Howeve...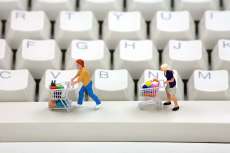 Online Shopping Fashion Dresses, Shoes & More
Namshi is a famous online destination in the Middle East for an extensive range of fashion and footwear brands. Namshi stocks both in-house as well as international brands and provides high service levels to its customers. Free shipping and free returns make this a very user-friendly shopping portal. Namshi is one of Dubai's most popular portals for shoppers who love fashion. Offering a wide...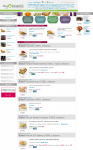 Online Lebanon Arabic Food
This is a specialty online gourmet store that offers Middle Eastern and Lebanese food items and ingredients. All the food products are 100% natural Lebanese food products. You can find everything from Arabic sweets, coffee, baked items, herbs, nuts and much more here. Operating from Beirut, Lebanon since November 2000, BuyLebanese.com is the world's first online gourmet store specialized in Leban...
Dubai Deals, Coupons & Special Offers
Launched in July 2010 in Dubai, as part of the Jabbar Internet Group, Cobone features a daily market-focused deal on the best things to do, see, eat and buy in cities across the Middle East. Cobone is an easy and fun way to get fantastic deals on great experiences in your city. The company was founded in 2010 by Paul Kenny, an Irish entrepreneur. Shopping with Cobone is easy! When you see an un...