UAE Job Hunting Guide 2018-2019:
September 11, 2018 / 306 / Category : Uae
7 things to make sure of when getting a job in Dubai:
Keep looking for appropriate vaccines in Gulf:
As the time passes, the market gets much more competitive. And as its demand increases, its value increases. It is appropriate to be on the safer side, as in to research about every job vacancies and all the websites of the companies in accordance with your qualifications and interest. Your dedication might impress the employer, hence increasing your chance to be selected by them.
Contact the employers by visiting the job portals on their website:
A prominent example is about the Dubai Yellow Pages Company, which is just so important in the market that it is important to keep a check on it with the help of internet. The person must thoroughly and frequently must visit the website, in order to match the following updates about hiring companies with respect to their skills and its demand out there. A good research will help to find anyone a perfect job for which they might have a keen interest in.
Use the internet as much as you can:
One must make sure to update and improve their CVs, as most of the companies hire their employees online. It is important to upload the CVs on their website portals along with a cover letter so that they may be considered by the company. Usage of appropriate keywords also attracts the employers and gives them a sense of professionalism about you.
Usage of IT to connect with people:
One must socialize in order to get the people to know them. Taking part in different job fairs and connecting with people through online groups could find one stronger links with important people than they possibly realize.
Stay active when looking for jobs:
Avoid dawdling when it comes to looking for jobs. Visiting different companies frequently and meeting their people is a very important step when looking for jobs in Dubai.
Stay dedicated and avoid rushing into anything:
One must remember to stay calm and focused when looking for jobs anywhere in the world. Rushing into things will only help in making mistakes and hasty decisions. It takes a lot of patience and hard work to finally get the job that you love. While a lot of websites may offer jobs from their own homeland, we, however, do not encourage that.
The Middle East has always been a center of attraction from all over the world and will remain to be so. The lavish lifestyle and high demands for various fields attract newbies as well as experienced employees from every nook of the world. In order to increase their company's demands and also to provide an excellent lifestyle, the Middle East has been seen to have 8% more salary rate than any other country. Jobs in Dubai, Middle East, or golf have been the most searched and looked for on the internet, top 100 to be precise.
The most in demand and the highest paying jobs in the Middle East are the,
Construction
Engineering
Architecture and design
Banking and financial jobs.
These jobs offer an 8% increase in the salary package. On the other hand,
Tourism
Leisure
Hospitality
Accounting
Sales
Human resources
Legal Roles
They offer a 5% increase in the salary overall. Moreover, the demand and supply model will always take over aviation, IT skills, and sales.
The salary guide of the Arab world careers and Middle East salary guide is the most detailed, authoritative and widely known in the Middle East Region. We keep a keen eye on the behavior patterns and salary levels in coordination with the market levels.
The Middle East economic and hiring outlook:
The companies of the Middle East, especially GCC had an average growth of about 4% in 2013. In 2014, the world witnessed the huge turnout in the Middle East which not just averted its gaze from the Syrian conflict but also increased the jobs in the US, made Dubai won expo2020, calmed Eurozone crisis, ensured peace talks with Iran and to stable the cost of oils. All these betterments had gained the trust of people to make the foreigners invest in their companies more, which shows that more jobs and higher employment rate can be witnessed in the upcoming years.
Arab world careers predict that the following growth can be seen in the following fields in GCC markets:
Construction and engineering
Oil and energy
Tourism
Aviation
A lot of positive efforts and changes will be seen in the upcoming years. Kuwait is also expected to follow suit the law Nitaqat like that in Saudi Arabia. The numbers of new jobs in GCC companies are seen to be in between 470,000 and 500,000 but the number of people hired is 400,000. The hiring source percentages are:
The UAE currency, which is dirhams (AED), is divided into 100 Fils. The relevant exchange rates of 2008 are:
1 GRP = 6.7192
AED 1 EUR = 5.4171
AED 1 USD = 3.6732 AED.
Accommodation in UAE can be either bought or rent. There are a wide number of places to stay there, including a non-furnished apartment in a fully furnished villa. The apartment blocks are really impressive, with swimming pools, car parking areas, sports corners, and a satellite TV. Self-contained compound villas are also available with many facilities for the people living there along with their maintenance staff. The cost of properties and rent has also been drastically increased each year. One can see that their property costs are the highest that they have to pay, even more than their living cost.
Finding houses on rest are a bit hard to find since the areas are under construction there, but all this is set to be increased till 2009.
9 KEY FACTS ABOUT PUBLIC TRANSPORTATION IN DUBAI:
If one isn't willing to use their own vehicle or is even short of it, Dubai has many transport facilities like Dubai metro, taxis, buses and water taxies "abras" for all over the area. The following are the 9 key facts about the public transportation in Dubai:
A Dubai Metro is a kind of train which is driverless, automatic and fully furnished. It drops a person to their respective destination in the fastest way possible. Although it won't take its passenger anywhere in the world, they would take them to anywhere that is fixed by them and also takes them to the Dubai Airport and some important tourist attractions like Burj Khalifa and mall of the emirates. The red and green lights are currently operational with the RTA planning for three more lights. Intake of food or drink is strictly prohibited in the metro and violating the rules can cause the authorities to take action. Dubai Metro Sites holds all the necessary information about the metro station, fares, and timings.
As unexpected as it seems, the taxi fares are supposedly much cheaper than anywhere in Dubai. And while its fares being low, the quality of the taxis are quite impressive. All the taxis are equipped with meters so that no driver can ask for the extra fair from their passengers. A lot of taxi companies are available in Dubai with their drivers well-behaved and communicates in Basic English. RTA has also introduced an app in smartphones to call the taxis from their nearby areas. The app pinpoints a person's location accurately and even picks them up from places they have no idea where they are. This app is available for both Android and iPhone users.
Buses are a great way to save money if one is on a budget, plus they help reach the places the metro aren't designed for. They take the passengers anywhere in between the city. Moreover, they use nol cards as a method of payment.
A nol card is a smart way of payment for the public transports which saves the hassle of carrying around cash whenever there is a need to travel. The card just needs to be topped off and the payment can be done by card. There are four kinds of cards with various public services linked to them.
Dubai tram was launched in 2014 and is a kind of train which offers to drop the passengers to the Jumeirah beach residence, Dubai Marina and the Al Safouh streets. It connects to the metro stations like the palm monorail.
Finding jobs through newspapers:
Although the economic setback has prompted many companies to cut jobs during the global recession, Dubai's job market has been improving in the last few months with companies making up for lost capital. If you go through the newspapers in Dubai such as Gulf News and The National, there are plenty of job vacancies available. Some post dummy vacancies in order to collect high profile candidates to give to prospective employers. Some employment seekers only apply to job advertisements posted by an employer which is a big mistake. There are numerous candidates for a certain vacancy which makes you even fortunate if your resume has been viewed.
Finding Jobs through the Internet:
Aside from looking through job listings found in newspapers, why not browse the internet for the latest jobs? There are also numerous websites in Dubai dedicated to employment seekers. We recommend you look for job advertisements directly posted by employers rather than those from recruitment agencies although some international and locally-based recruitment companies do offer excellent services. You can directly contact the Human Resources Department of major companies in your field of interest. Always remember that most companies do not advertise all employment vacancies. If you are lucky, they can create a position for you depending on your skills and experience.
Other Ways of Finding a Job Overseas:
There are other methods that you can use when looking for a job overseas. The best method would be through your connections. This strategy applies to job seekers located in most countries worldwide. If you know someone who is already working for a company, he or she can approach the HR person and hand over your CV, while in the meantime, providing you with an excellent reference. If you do not have global connections, all is not lost. Recruitment companies can sometimes be very helpful. We recommend you do your homework before making a final decision as to which recruitment company you decide to register with. Dubai has some excellent and internationally renowned recruitment agencies but you may find those that are well advertised on the internet but are a waste of money and provide an extremely unprofessional and slow service. There are licensed recruitment agencies in Dubai such as Kershaw Leonard, BAC Middle East, and Clarendon Parker which will be able to help you find a suitable job in Dubai. The majority of recruitment agencies charge a small fee to be able to access job postings or post your CV live.
2 Types of Companies in UAE:
• LLC is only the legal form of a company which stands for Limited Liabilities Company. The distinction should be whether the company is a local company i.e., Dubai/ Abu Dhabi/ Sharjah or any one of the 7 states of UAE-based or a free-zone company. Regulatory bodies are different for local companies and free-zone companies. However, in general, terms what people are referring to is that if you want to start a business where you are able to market your goods or services inside UAE you have to have a local company.
• Free Zone companies are not mandated to market within UAE. If it is a local company maximum a foreigner can own a stake is 49%. Other 51% has to be held by the local partner. When people refer to LLC Company that is the arrangement of shareholding. The only way you can have 100% ownership in a company in the UAE is either it is based in free-zone or if a local company, the type of the trade license is professional. But even in case of a professional license, you will be needing a UAE citizen as service agent who will sign on your behalf in all government departments.
Top 10 Online Job Hunting Tips Here's how LinkedIn can help you find and attract the best opportunities:
1. Make time schedule at least 15 minutes a day to work on your resume. Update and check online networking profiles and search job listings. Opportunities come and go quickly, so you need to be in the game on a daily basis.
2. Get noticed on better ways to impress a recruiter than to have a professional networking profile be the first search result for your name. Completing your LinkedIn profile to 100% will increase your search ranking and give employers a good impression.
3. Be keyword savvy. Make sure your profile is full of keywords that will attract a recruiter's attention. Look through job postings and LinkedIn profiles that appeal to you and incorporate some of the same words or phrases. In addition to job and industry-specific words, include leadership terms (captain, president) and action words (managed, designed).
4. Reach out Connect on LinkedIn with everyone you know – friends, family, neighbors, professors, family friends, internship colleagues, and others. Once you're connected, send each person a friendly message on LinkedIn, asking if they would keep an eye out for the particular kind of job or jobs you're seeking, or if they can introduce you to other helpful contacts.
5. Spread the word to build your credibility and stay on people's radar during your job hunt, regularly update your status on LinkedIn and other social networks. You might share links to articles you think would be relevant to people in your field, events you're attending and good career news.
6. Get into groups beyond connecting to individuals, join LinkedIn groups related to your alma mater, professional associations, volunteer organizations and industries you want to join. Every discussion in which you comment is an opportunity to market yourself to people who might be hiring, and every group also contains a "Jobs" tab.
7. Search high and low LinkedIn's job postings. They don't just tell you who is hiring, they tell you how you are personally connected to that company through your network. Even when you see a job listed on another site, LinkedIn can help you research people at that company and tell you how you are personally connected. No matter where you look for jobs cast a wider net by altering your search terms and location criteria from time to time.
8. Follow companies when you see a job you like on another job board, use LinkedIn as a company research tool. Check out the LinkedIn Company Page of any organization where you'd like to work and click "Follow Company." Those organizations activities (job postings, hires, announcements) will appear on your homepage and alert you to potential opportunities.
9. Persist (without pestering). Sending follow-up messages through LinkedIn can help you stand out from other candidates. Every time you send someone a message through LinkedIn, the recruiter or hiring manager can easily click over to your profile and check out your credentials.
10. Use the LinkedIn Student Jobs Portal. You can access entry-level jobs and internships at some of the best companies worldwide at our student and recent grad job portal.
LANGUAGE:
The official language of the UAE is Arabic. However, English, Hindi, Malayalam, Urdu, Tagalog, Russian and Farsi are commonly spoken.
Arabic is the official business language, but English is so widely used that you could conduct business here for years without learning a single world of Arabic. Most road signs, shop signs, and restaurant menus are in both languages. The further out of town you go, the more you will find just Arabic, both spoken and on the street and shop signs.
Popular
Regular Home Maintenance by Professionals
Does your house look boring? Regular home maintenance is necessary to keep your residential house in prime condition. Maintaining the house on an everyday basis pays off within the future by eliminating any attainable demand for major works and expenses. additionally, preventative home maintenance permits keeping the worth of your space/property. pocket money nowadays on home maintenance can mean ...
Dash cam hardwiring kit
Anyone knows where in Dubai I can get a hardwiring kit for dashcam? Google doesn't help and the only ones I see are on desertcart. Thanks in advance.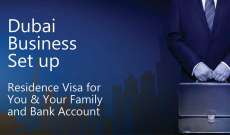 Tips to Set up a Business in Dubai
Once its decided what type of business you are going to setup. One move further on towards its consequences and to minimize them in order to get profit to a higher extent. This require a well overview and some tips aims techniques are there that may result in profitable business in most reliable and effective way. Businessmen in the area prefer to deal with someone they are well known and trust...
Can I adopt a Dog or Cat in Dubai UAE?
Yes you can. Even from the classified websites like Dubizzle you can get free kittens for adoption in Dubai, Cats for adoption in UAE, Cats for free adoption in Sharjah. You can find Kittens for sale in Dubai, kittens for adoption in Abu Dhabi, Cats for free adoption in Abu Dhabi. Online you can find Dubizzle cats for free adoption and Dubizzle cat adoption Abu Dhabi. Is it legal t...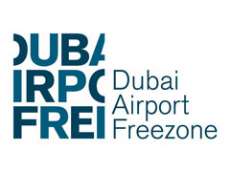 Do I need a UAE Partner to form a company in Dubai Free Zone?
One of the many advantages of setting up a company in DAFZA is that it allows 100% foreign ownership. You do not need a UAE Partner to form a company at DAFZA. We have tried our best to compile maximum information about Starting a Business in Dubai Free Zones. Please visit our Freezones Guide if you are looking for answers of the following: Dubai Offshore Company, Freezone Company Formation...