United International Private School
October 25, 2016 / 571 / Category : Schools In Dubai
Location: Muhaisnah 4, Al Qusais, PO Box 60817, Dubai, UAE
Telephone: +971-4-2543888
Fax: +971-4-2543889
Email: uips-info@uips.ae
Website:www.uips.ae
United International Private School
is theFirst Philippine (Filipino) School in Dubai, UAE.
The school was founded in September 1992 by Col. Mohammad Al Hersh and Dr. Mohammed Al Neyadi, the owners who share both great visions in providing quality education and meeting the demands of the Philippine community in Dubai and the neighboring emirates."
Popular
Various Types of Cleaning Services?
As the world gets busier with every day, household cleaning obligations typically turn into an overwhelming employment and as often as possible get ignored. The foundation of cleaning organizations has seen to it that this weight has been backed off shoulders of individuals and establishments. Preceding booking cleaning administrations, it is fitting to recognize what you require with regards to c...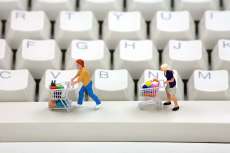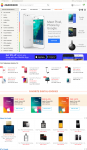 JadoPado Dubai UAE Marketplace
JadoPado is an auction sale marketplace where one can buy and sell new, used and renovate items Stores are handled by individual sellers, including their product reach, order management, and fulfillment. JadoPado work is to make sure everything looks great. Top 3 Places To Go Shopping in Dubai UAE – Expats Guide 14 Most Popular Online Stores in Dubai 2016 United Arab Emirates
Daily Deals For Home Decor Accessories
Wysada is a go-to shopping destination for the last word in home interiors in the Middle East. Wysada has opened many offices all over the Middle East, and also in London, Hong Kong, Turkey, and Portugal. Wysada sells items in the bed and bath, home décor, gifts, kids, appliances and other categories. Top 3 Places To Go Shopping in Dubai UAE – Expats Guide 14 Most Popular Online Stores in...
Dubai Population by Nationalities
There is ever increasing population in the world currently. It is estimated that by 2050 the population will be doubled on the rate at which it is increasing. There are more than 150 nations in the world and every one of them is not same in the area so there are different number of people in each country. This means that every country has its own capacity for accommodation of people. But...