Universal American School
October 25, 2016 / 529 / Category : Schools In Dubai
Location: Dubai Festival City, Garhoud, PO Box 79133, Dubai, UAE
Telephone: +971-4-2325222
Fax: +971-4-2325545
Email: registrar@uasdubai.ae
Website:www.uasdubai.ae
Universal American School in Dubai is an internationally accredited IB World School, offering a high-quality education to a student body of 1500, representing 75 nationalities. The state-of-the art, 70,000 sq. meter campus is located in Dubai Festival City.UAS is accredited by the Middle States Association of Colleges and Schools as well as by the Council of International Schools. UAS offers the International Baccalaureate (IB) Primary Years Programme (PYP) in the elementary school, and the IB Diploma Programme in Grades 11 and 12.Theacademically challengingHigh School Diploma is based on courses and required credits in grades 9-12 including IB courses in grades 11 and 12. Across grades 7-10 UAS offers a school-developed, conceptually-based curriculumthat provides an effective transition from elementary to the diploma courses in Grades 11 and 12. Mr. Andrew Torris serves as the UAS Director.UAS is managed and operated by Esol Education, a leading provider of international K-12 education, with nine schools around the world. With a heritage of nearly 40 years of excellence, Esol Education schools together serve over 10,000 students, enjoying the benefits of experienced leadership, dedicated teachers and superlative facilities.UAS provides its students with a quality American international education that incorporates the strengths of the students' own cultures. The schools goal is to develop students' core and essential skills, as well as their capacities for critical thinking and creativity. In addition to cultivating a passion for learning, UAS promotes students' development of their character, their skills as young leaders, and their sense of civic responsibility. The faculty members are highly-trained educators committed to ensuring the successful development of all students. The schools facilities are amongst the finest in the region.
Popular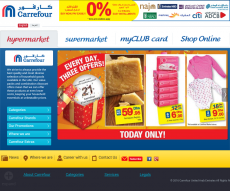 Carrefour UAE
Carrefour is the second-largest retail merchant in the world. Given its buying power, Carrefour is able to buy in a majority and keep prices low for its customers. More than 2 billion people shop the 100,000 + products that are always kept on stock on Carrefour globally.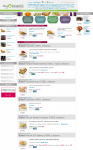 Online Lebanon Arabic Food
This is a specialty online gourmet store that offers Middle Eastern and Lebanese food items and ingredients. All the food products are 100% natural Lebanese food products. You can find everything from Arabic sweets, coffee, baked items, herbs, nuts and much more here. Operating from Beirut, Lebanon since November 2000, BuyLebanese.com is the world's first online gourmet store specialized in Leban...
List of Recruitment Agencies in Dubai
Complete List of Agencies, Apply for Jobs Agency Name Phone Number Link Accel HR Consulting +971 4 352 4561 Upload CV MGR Management Consulting +971 4 364 9347 Upload CV ANOC +971 4 311 6888 Upload CV JoyIn Solutions +971 4 553 8776 Upload CV Aarch Consulting +971 4 358 2126 Upload CV Accel HR Consulting +971 4 352 4561 Upload CV ACR ...
Sparkling Cleaning Services Company
A careful cleaning of your house is an assignment that is vital however overwhelming. The normal mortgage holder is reluctant to play out the task, knowing completely well, that by the day's end, he will have a home that looks not considerably not quite the same as it did when he began in the morning. Luckily, proficient administrations for house cleaning can be depended upon to assume responsibil...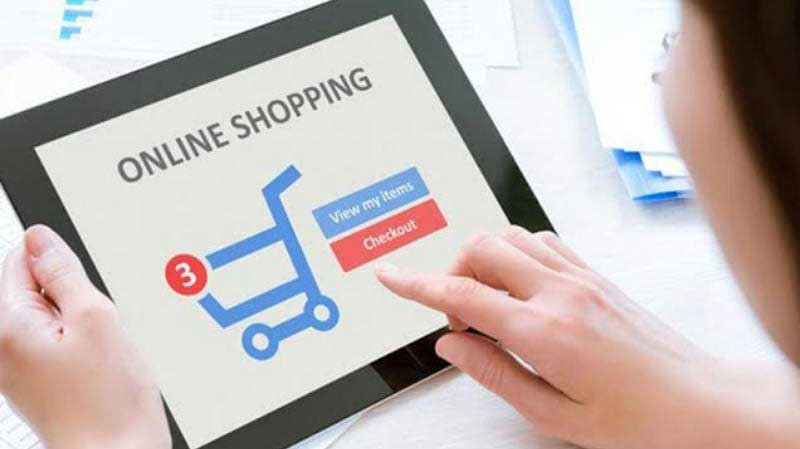 14 Most Popular Online Stores in Dubai 2017 United Arab Emirates
Souq Enjoy the best online shopping experience from mobile phones, electronics, watches, clothing and more only on Souq.com UAE, KSA, Egypt, Kuwait. Amazon Online retailer of books, movies, music and games along with electronics, toys, apparel, sports, tools, groceries and general home and garden items Awok Get the best deals with the No.1 online shopping store in UAE, D...