Uptown Primary School
October 25, 2016 / 546 / Category : Schools In Dubai
Location: Road 15, off Algeria Road, Mirdiff , PO Box 78181, Dubai, UAE
Fax: +971-4-2886271
Email: admissions@uptownprimary.ae
Website:www.uptownprimary.ae
Thank you for visiting our website and for taking the time to find out what we do here at Uptown School. We are very proud of what the school has achieved in the past 10 years and what it continues to achieve on a daily basis and I hope that this website can give you a flavor of those achievements.We have a magnificent campus with wonderful facilities. We have a world-class curriculum with the genuine ambition of changing lives and changing the world in which we live. We have an inspirational and truly education centred parent company in Taaleem, committed to the UAE National Agenda.However, what makes Uptown School, a genuinely special place is the people. A visit to our campus will leave you marveling at our students. They exude the right sort of confidence and are bursting to tell visitors about all the amazing learning experiences that they enjoy every day. They are risk takers who understand that they learn from their mistakes and know that through perseverance and resilience they can achieve their dreams. They purposely strive to embody the IB Learner Profile in all that they do.This, of course, does not happen by accident. By offering three programmes of the International Baccalaureate - the Primary Years Programme (PYP), the Middle Years Programme (MYP) and the Diploma Programme (DP)- we provide a seamless educational experience to students from age three to eighteen. The programmes are centred around the concept of developing internationally minded students who learn how to become better people and better learners. It is quite inspirational to see how this relentless focus on the child, supports them through their formative years. It is no surprise that students from three programme schools excel in the Diploma programme, the highly rigorous and respected pathway to the worlds best universities.The driving force of every successful school is the teaching staff. At Uptown, our teachers are dedicated to helping children discover and shape their dreams. They understand that engaging and motivating students in their own learning is essential and that instilling self-belief is the first step to success in examinations and life. As a school, we have strong focus on professional development and teachers pride themselves on being better practitioners when they leave the school, than when they arrived.I could not hope to capture the essence of our school in such few words or indeed a few web pages, so I encourage you to visit us in person. Please look out for our Open Days where prospective parents can look around the school and meet our students and teachers. There are also regular Meet the Principal events where my senior team and I would be delighted talk to you about our school.
Popular
11 Amazing Photos of Dubai
Dubai is a city in the United Arab Emirates, located within the emirate of the same name and is one of the seven emirates that make up the country. Photo by: Michael Cruz Stunning view of Dubai downtown from above. Photo by: AirPano.com Burj Khalifa, known as Burj Dubai prior to its inauguration is the tallest man-made structure in the world, at 829.8 m. Photo by: Guido Merkelbach Extremely ...
11 Job Sites with Listings of Jobs in Dubai
Job Site Name Dubai Jobs Listings Bayt Job Listings DubaiClassified.com Job Listings Dubizzle Job Listings Emirates Ads Job Listings EmiratesVillage.com Job Listings Expatriates.com Job Listings GettyDubai.com Job Listings Gulf News Job Listings Jobs123.com Job Listings Totaldubai.com Job Listings TotalJobs Job ...
The Legal Status of Bitcoin in the United Arab Emirates
In this article we focus on the legal status of bitcoin and address the question of whether bitcoin is banned in the UAE. Recent developments in the payments regulatory environment in the UAE have turned a spotlight on the legal status of bitcoin and other cryptocurrencies in UAE. On 1 January 2017, the UAE Central Bank published the "Regulatory Framework For Stored Values and Elec...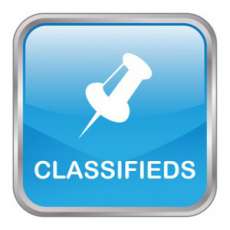 Most Popular 140 UAE Local Business Listing Websites and Directories
Every business is adding their business into the free business listing sites. These sites play a very crucial and important role to increase the profit of the company. Maybe you have noticed that search engine's results gives preference to the local listing of the companies. The very disappointing thing is that most companies have not properly used this regional promotion. The companies that ...
Online Makeup Shopping Dubai
Alshop.com, recognized in 2008, sells perfumes, electronics, fashion products, toys, beauty and healthcare items and others across the middle East. Alshop.com provides free shipping, easy returns, and easy payment way. Alshop.com provides a mall-like shopping experience to its customers.