Uptown School
October 25, 2016 / 637 / Category : Schools In Dubai
Location: corner Tripoli and Algeria Rd, Mirdif, Mirdiff ,Dubai, UAE
Telephone: +971-4-2515001
Fax: +971-4-2515010
Email: admissions@uptownschool.ae
Website:www.uptownschool.ae
We have a magnificent campus with wonderful facilities. We have a world-class curriculum with the genuine ambition of changing lives and changing the world in which we live. We have an inspirational and truly education centred parent company in Taaleem, committed to the UAE National Agenda.However, what makes Uptown School, a genuinely special place is the people. A visit to our campus will leave you marveling at our students. They exude the right sort of confidence and are bursting to tell visitors about all the amazing learning experiences that they enjoy every day. They are risk takers who understand that they learn from their mistakes and know that through perseverance and resilience they can achieve their dreams. They purposely strive to embody the IB Learner Profile in all that they do.This, of course, does not happen by accident. By offering three programmes of the International Baccalaureate - the Primary Years Programme (PYP), the Middle Years Programme (MYP) and the Diploma Programme (DP)- we provide a seamless educational experience to students from age three to eighteen. The programmes are centred around the concept of developing internationally minded students who learn how to become better people and better learners. It is quite inspirational to see how this relentless focus on the child, supports them through their formative years. It is no surprise that students from three programme schools excel in the Diploma programme, the highly rigorous and respected pathway to the worlds best universities.The driving force of every successful school is the teaching staff. At Uptown, our teachers are dedicated to helping children discover and shape their dreams. They understand that engaging and motivating students in their own learning is essential and that instilling self-belief is the first step to success in examinations and life. As a school, we have strong focus on professional development and teachers pride themselves on being better practitioners when they leave the school, than when they arrived.I could not hope to capture the essence of our school in such few words or indeed a few web pages, so I encourage you to visit us in person. Please look out for our Open Days where prospective parents can look around the school and meet our students and teachers. There are also regular Meet the Principal events where my senior team and I would be delighted talk to you about our school.
Popular
Dubai Deals, Coupons & Special Offers
Launched in July 2010 in Dubai, as part of the Jabbar Internet Group, Cobone features a daily market-focused deal on the best things to do, see, eat and buy in cities across the Middle East. Cobone is an easy and fun way to get fantastic deals on great experiences in your city. The company was founded in 2010 by Paul Kenny, an Irish entrepreneur. Shopping with Cobone is easy! When you see an un...
Why exactly is Internet so expensive in UAE?
Every other GCC country the internet is not as expensive as here. So what is the exact reason? Are the cables filled with gold? Why has the consumer protection departement actually questioned Etisalat or Du?
Top SEO Tools 2017 – Best Tools You Need to Use
Take your SEO to the successive level with the best free and premium SEO Tools. Try the best link analysis, rank tracking tools, content optimization, keyword difficulty scoring, local search optimization and more. Keyword Research Tools: Keyword research tools gather the information from search engines to calculate how many times users search for that keyword. It is not completel...
Online Makeup Shopping Dubai
Alshop.com, recognized in 2008, sells perfumes, electronics, fashion products, toys, beauty and healthcare items and others across the middle East. Alshop.com provides free shipping, easy returns, and easy payment way. Alshop.com provides a mall-like shopping experience to its customers.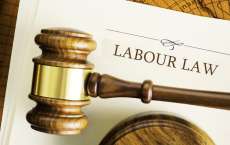 Chapter II: Employment Of Workers Children And Women - UAE Labor Law
Section I: Employment of Workers Article 9 Work is an inherent right of the Nationals of the United Arab Emirates. Non- nationals may not engage in any work within the State except in accordance with the conditions stipulated in this Law and its executive orders. Article 10 Where National workers are not available, preference in employment shall be given to: 1.Workers of other Arab nationalit...