Uptown School
October 25, 2016 / 637 / Category : Schools In Dubai
Location: corner Tripoli and Algeria Rd, Mirdif, Mirdiff ,Dubai, UAE
Telephone: +971-4-2515001
Fax: +971-4-2515010
Email: admissions@uptownschool.ae
Website:www.uptownschool.ae
We have a magnificent campus with wonderful facilities. We have a world-class curriculum with the genuine ambition of changing lives and changing the world in which we live. We have an inspirational and truly education centred parent company in Taaleem, committed to the UAE National Agenda.However, what makes Uptown School, a genuinely special place is the people. A visit to our campus will leave you marveling at our students. They exude the right sort of confidence and are bursting to tell visitors about all the amazing learning experiences that they enjoy every day. They are risk takers who understand that they learn from their mistakes and know that through perseverance and resilience they can achieve their dreams. They purposely strive to embody the IB Learner Profile in all that they do.This, of course, does not happen by accident. By offering three programmes of the International Baccalaureate - the Primary Years Programme (PYP), the Middle Years Programme (MYP) and the Diploma Programme (DP)- we provide a seamless educational experience to students from age three to eighteen. The programmes are centred around the concept of developing internationally minded students who learn how to become better people and better learners. It is quite inspirational to see how this relentless focus on the child, supports them through their formative years. It is no surprise that students from three programme schools excel in the Diploma programme, the highly rigorous and respected pathway to the worlds best universities.The driving force of every successful school is the teaching staff. At Uptown, our teachers are dedicated to helping children discover and shape their dreams. They understand that engaging and motivating students in their own learning is essential and that instilling self-belief is the first step to success in examinations and life. As a school, we have strong focus on professional development and teachers pride themselves on being better practitioners when they leave the school, than when they arrived.I could not hope to capture the essence of our school in such few words or indeed a few web pages, so I encourage you to visit us in person. Please look out for our Open Days where prospective parents can look around the school and meet our students and teachers. There are also regular Meet the Principal events where my senior team and I would be delighted talk to you about our school.
Popular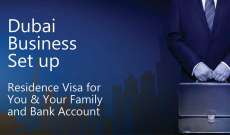 Tips to Set up a Business in Dubai
Once its decided what type of business you are going to setup. One move further on towards its consequences and to minimize them in order to get profit to a higher extent. This require a well overview and some tips aims techniques are there that may result in profitable business in most reliable and effective way. Businessmen in the area prefer to deal with someone they are well known and trust...
Where can I donate old laptops?
Have a few old laptops that I want to donate to a charity or organisation who can make use of them. Anyone know any? Thanks Edit: They'll be without the hard drives.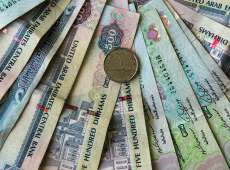 Advantages of Online Trading in Dubai
Benefits of Online Trading in Dubai Advantages of Online Trading in Dubai include, fully automated trading process which is broker independent, informed decision making and access to advanced Online Trading in Dubai tools, It has direct control over their Trading portfolio, ability to trade multiple markets and/or products, real-time market data, faster trading execution which is crucial in day...
Online Shopping Fashion Dresses, Shoes & More
Namshi is a famous online destination in the Middle East for an extensive range of fashion and footwear brands. Namshi stocks both in-house as well as international brands and provides high service levels to its customers. Free shipping and free returns make this a very user-friendly shopping portal. Namshi is one of Dubai's most popular portals for shoppers who love fashion. Offering a wide...
Online shopping in Dubai, Abu Dhabi
Letstango.com is very user-friendly – it offers to users support via live chat, instant shopping assistance and digital shopping assistance to customers. A wide range of goods is available, ranging from fashion to sports to electronics. Cash on delivery (COD) payments are accepted, and special fast delivery options are available. Top 3 Places To Go Shopping in Dubai UAE – Expats Guide 14 Mos...