Visa for Newborn
March 7, 2018 / 383 / Category : Faqs
Hi Everyone, I have a query, related to visa for new born. I am aware of the requirement for the visa but i have slight issue related to Ejari. Currently the apartment we are residing in has my wife's name on Ejari. I had to do this as when we moved to new apartment my visa was on renewal and we were really getting good deal so we decided to get the apartment on my wife's name.
So my question is will this be an issue for me to get the visa for newborn?
As i believe according to rule my wife is not allowed to sponsor child and for me to do it Ejari is what i don't have on my name. Please advise.
Thanks.
2 Comments
apu27

1 year ago

Yes it does match, hopefully they will accept it.!

Gavtek

1 year ago

As long as her name on the Ejari matches her name on your marriage certificate it should be fine. If you have any problems when submitting the application, request to speak to a supervisor to explain your situation.
Popular
11 Job Sites with Listings of Jobs in Dubai
Job Site Name Dubai Jobs Listings Bayt Job Listings DubaiClassified.com Job Listings Dubizzle Job Listings Emirates Ads Job Listings EmiratesVillage.com Job Listings Expatriates.com Job Listings GettyDubai.com Job Listings Gulf News Job Listings Jobs123.com Job Listings Totaldubai.com Job Listings TotalJobs Job ...
50 Interesting Facts About Dubai
Dubai is one of the most progressive and revolutionized cities in the world while the United Kingdom is already considered the pioneer of Industrial Revolution. Changing the location is strenuous task and those Englishmen who are moving from the Queen's land to land of desserts should know that One should have complete dedication towards this as the conditions would be different. Yes, it...
Swimming Pools Installation
On a hot summer day, having your own swimming bath is AN absolute boon. And quite the simplest way to beat the warmth, it offers relaxation, exercise, fun times and bonding with relations and sensible friends. It's no marvel many folks commit to having swimming pools put in on their properties instead of hunt down public pools in their space. Swimming pools are available in an excellent form of...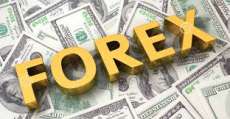 Introduction to Forex Trading
If you were wondering; forex trading is nothing more than direct access trading of different types of foreign currencies. In the past, foreign exchange trading was mostly limited to large banks and institutional traders however; recent technological advancements have made it so that small traders can also take advantage of the many benefits of forex trading just by using the various online tra...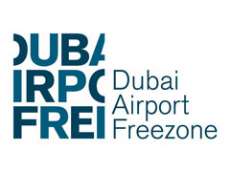 Do I need a UAE Partner to form a company in Dubai Free Zone?
One of the many advantages of setting up a company in DAFZA is that it allows 100% foreign ownership. You do not need a UAE Partner to form a company at DAFZA. We have tried our best to compile maximum information about Starting a Business in Dubai Free Zones. Please visit our Freezones Guide if you are looking for answers of the following: Dubai Offshore Company, Freezone Company Formation...