Tips to Start Business in Dubai
November 1, 2016 / 809 / Category : Dubai Guide
Once its decided what type of business you are going to setup. One move further on towards its consequences and to minimize them in order to get profit to a higher extent. This require a well overview and some tips aims techniques are there that may result in profitable business in most reliable and effective way.Businessmen in the area prefer to deal with someone they are well known and trustworthy. Personal relationships holds much more importance in doing business in the Arab countries than they are in west European nations or America. Also, the way of buying goods of some countries served by Dubai are said to be unpredictable, which creates thr need for first class marketing intelligence and information. Dubai offers foreign companies different choices of business options, that includes:
Direct Trade
Dubai has the main port at sea and it serves most of the middle east states. Selling directly to established dealers and distributors
Commercial agency arrangements
- appointed must be a UAE native or company;
agreement to be registered with Ministry of Economy and Commerce Branch or representative office full foreign ownership permitted;
local agent (sponsor) must be appointed;
Economic Development Department licence required limited liability company - foreign ownership restricted to forty -nine percent Economic Development Department licence required Special free zone investment
Fifty-one per cent participation by UAE nationals is the general requirement for all UAE established companies except: Where there is a requirement of full local ownership In the Jebel Ali and Airport Free Zones In activities open to full ownership. Companies enter into partnership with UAE nationals as well.
The six flavours of business organisation defined by the Law are General partnership company
Partnership-en-commendam
Joint venture company
Public shareholding company
Private shareholding company
Limited liability company
Share partnership company
In setting up a professionalism in
Dubai
, full foreign ownership, sole proprietorships or civil companies are permitted. Such firms may engage in professional or activities but the number of staff members that may be employed is not unlimited. A
UAE
national must be appointed as local servants, but he has indirect involvement in the business and is paid a handsome sum or percentage of profits or a turnover. The role of the local servant is to assist in obtaining licences, visas, labour cards, etc.
Free Zone Alliance:
Companies operating are said to be offshore, or outside the
UAE
for legal purposes.The facility of setting up in the free zones is most suitable for companies intending to use Dubai as a regional manufacturing or distribution base and where most or all of their turnover is going to be outside the
UAE
.
Popular
Can I work on visit or tourist visa in Dubai or other states of UAE?
It is illegal to work on a visa other than a valid employment visa in Dubai. However, you may come on a visit or tourist visa and actively search for jobs in Dubai. Under recent legislation pertaining to employment visas, successful candidates who are hired by Dubai employers are required to exit the UAE pending release of their Employment Visas. Clearly, any employer asking you to start work i...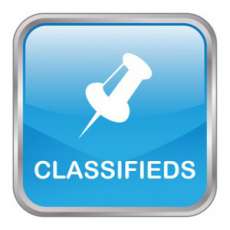 Most Popular 140 UAE Local Business Listing Websites and Directories
Every business is adding their business into the free business listing sites. These sites play a very crucial and important role to increase the profit of the company. Maybe you have noticed that search engine's results gives preference to the local listing of the companies. The very disappointing thing is that most companies have not properly used this regional promotion. The companies that ...
What is it like to live in Abu Dhabi?
Abu Dhabi is the more peaceful sibling, but it doesn't mean that we don't know how to have fun here! It is usually outshined by its sister Emirate Dubai because of all the shining lights, night-outs, busy streets and and the fast-paced life. Being the capital of the UAE, it is more inclined to tradition, however, Abu Dhabi has many great gems that its residents are yet to discover. It is als...
Online Shopping Fashion Dresses, Shoes & More
Namshi is a famous online destination in the Middle East for an extensive range of fashion and footwear brands. Namshi stocks both in-house as well as international brands and provides high service levels to its customers. Free shipping and free returns make this a very user-friendly shopping portal. Namshi is one of Dubai's most popular portals for shoppers who love fashion. Offering a wide...
Why exactly is Internet so expensive in UAE?
Every other GCC country the internet is not as expensive as here. So what is the exact reason? Are the cables filled with gold? Why has the consumer protection departement actually questioned Etisalat or Du?