What is it like to live in Abu Dhabi?
December 21, 2016 / 703 / Category : Uae
Abu Dhabi is the more peaceful sibling, but it doesnt mean that we dont know how to have fun here! It is usually outshined by its sister Emirate Dubai because of all the shining lights, night-outs, busy streets and and the fast-paced life.
Being the capital of the UAE, it is more inclined to tradition, however, Abu Dhabi has many great gems that its residents are yet to discover.
It is also a common misconception that Abu Dhabi is a semi-opened city. Abu Dhabi residents are free to wear what they want, but many people just choose not to wear revealing clothing.
About the food choices, Abu Dhabi supermarkets have a very wide variety of goods, like fruits exported from near countries like Egypt, or carrots as far as Australia (its a favorite!) Foods and refreshments (pork and liquor) that are not Halal are still available in authorized stores which are also around the place.
If you are not fond of cooking, food and refreshments are all around the city, especially Arabic, Indian, as well as Filipino restaurants.
The streets of Abu Dhabi are usually light in terms of traffic. Ive been to places where the traffic is worse, and I think Abu Dhabis traffic is the lightest Ive seen. The main modes of transportation are private cars, bus and cabs. The fare cost are reasonable, as you can go around the city for as low as 2 AED. Cab fares are also cheaper than Dubai, as the meter in Abu Dhabi starts at 3.50 AED without any minimum rate, while the taxi in Dubai starts at 5 AED with the minimum rate of 12 AED.
This is just a sneak peak on how it is to live an everyday Abu Dhabi life. They say that experience is the best teacher, so go for it! I love Abu Dhabi because of its peaceful environment, and Im pretty sure youll like it too!
Popular
Various Types of Cleaning Services?
As the world gets busier with every day, household cleaning obligations typically turn into an overwhelming employment and as often as possible get ignored. The foundation of cleaning organizations has seen to it that this weight has been backed off shoulders of individuals and establishments. Preceding booking cleaning administrations, it is fitting to recognize what you require with regards to c...
Online Shopping and more deals
Souq.com sells a wide quality of designer stylish wear, along with hi-tech mobiles, computers, art, crafts and collectibles, paintings, games and even more. Souq.com allows for free returns and accepts Cash On Delivery (COD) payments. Top 3 Places To Go Shopping in Dubai UAE – Expats Guide 14 Most Popular Online Stores in Dubai 2016 United Arab Emirates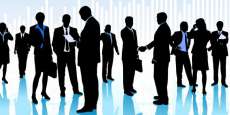 Jobs in Dubai for Expats
Dubai, the second-largest state within the UAE, may be a world economic hub. Many folks want to possess jobs in the metropolis for reasons like smart earning, untaxed financial gain, luxurious style, breathless scenery and smart work culture. Metropolis is very liberal and progressive state. Expats are even allowed to possess a property in a metropolis that is different wise not allowable in othe...
11 Amazing Photos of Dubai
Dubai is a city in the United Arab Emirates, located within the emirate of the same name and is one of the seven emirates that make up the country. Photo by: Michael Cruz Stunning view of Dubai downtown from above. Photo by: AirPano.com Burj Khalifa, known as Burj Dubai prior to its inauguration is the tallest man-made structure in the world, at 829.8 m. Photo by: Guido Merkelbach Extremely ...
List of GCC countries, Gulf countries
List of six Arab GCC (or AGCC) countries (Gulf countries), citizen nationalities, nations, or member states is Bahrain, Kuwait, Oman, Qatar, Saudi Arabia, UAE. Yemen and Iran are Muslim countries but not GCC members. Population statistics, foreign expat resident percentages, currency, land area, other figures and data. Bahrain - or Kingdom of Bahrain Kuwait Oman - or Sultanate of Oman...