What is the weather like in Dubai all year?
October 23, 2018 / 111 / Category : Faqs
Dubai is known for its humid climate, with the summer months (June to September) reaching over 40C. The winter months, from October through to April, are comfortably warm too, with highs averaging around 24C before dropping to around 14C of an evening.
Popular
Can I adopt a Dog or Cat in Dubai UAE?
Yes you can. Even from the classified websites like Dubizzle you can get free kittens for adoption in Dubai, Cats for adoption in UAE, Cats for free adoption in Sharjah. You can find Kittens for sale in Dubai, kittens for adoption in Abu Dhabi, Cats for free adoption in Abu Dhabi. Online you can find Dubizzle cats for free adoption and Dubizzle cat adoption Abu Dhabi. Is it legal t...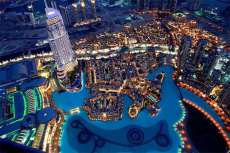 4 Useful Tips If you are Moving to Dubai
Dubai is becoming one of the favorite cities for tourists, short term and long term residents, job seekers and people who are looking to invest their money in real estate. The city of Dubai is growing at a rapid phase. The real estate market in Dubai is on an increasing trend and hence there are many investors worldwide who wish to invest in this city. Living in dubai is a great experience. The st...
Dubai vs Abu Dhabi
In this modern era of progressing world we are surrounded by new and distinctive quality of things. These, when compared to the past gives us no resemblance at all. Today almost every place on Earth has an artificial beauty that takes its glamour to a higher level. Buildings higher than ever, roads broader than our imagination. Our world is full of the stuff that makes ones thinki...
Secrets to Successful Home Buying
If you're inquisitive about shopping for a home, it's vital to think about your monetary obligations once you own the property. many of us target the mortgage needs, however, ignore different expenses, as well as the land tax, house owner association dues and utilities. moreover, once you purchase a home, you want to be able to purchase potential property tax increments, maintenance, and repairs. ...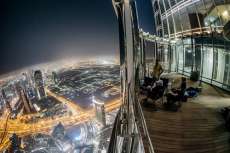 8 Best Places to watch New Year Fireworks in Dubai
One of the most popular new year destination around the world, Dubai is visited by millions during the new years and Christmas. And no matter how long is your stay in Dubai, you wouldn't want to miss the 31st December night fireworks show of the city. After all, it is one of the best firework shows in the world. To watch the best of the firework shows you need not be invited to a private part...