Where Are Bulletproof Hosting Services Located?
September 13, 2018 / 167 / Category : Tech
Bulletproof hosting services are found all over the world. There is no single ledger listing every bulletproof hosting nation of residence. The common consensus is, however, that the majority of services reside in China, Russia, the former-Soviet states (such as Belarus, Ukraine, and Moldova), and a handful of other European, Asian, South American, and North African countries (so, almost everywhere). Moreover, many bulletproof hosting services register in locations with equally relaxed tax laws, such as the Seychelles and the Cayman Islands. Many if not most 'bulletproof hosts' are in China, other parts of Asia, and Russia/Russia's surrounding countries, though this is not always the case. For example, McColo, responsible for 2/3rds of the world's spam when taken down, was US based. Bulletproof hosting providers have a high rate of turnover, as many hosting providers choose to shut down, whether forcibly or voluntarily, if their alternative would be to compromise client freedom (as this is their main selling point).
It's a war and cyberspace is the theatre. Do Internet hosting services have a moral responsibility when it comes to what's available on the Internet? Norton sends out his investigators to explore the secret world of what has become known as bulletproof hosting. They are called this because they are the most secure, impenetrable and inaccessible servers in the world. These are kingdoms and companies that are the Switzerland of the Internet because they host information in servers that only they have access to and some of them offer cybercriminals the privacy to conduct illegal exchange of information, malware attacks and ransom ware breaches, among others. They operate beyond the reach of law enforcement and between international legislation. The first stop is Sealand, an abandoned World War II gun platform. This fort that was built in international waters and has since then been declared a principality. A young man named Ryan Lackey founded the worlds' first sovereign online state by creating a bulletproof data hosting facility there. His idea was to have a physical location where people could host servers for Internet sites with users all over the world. The attraction would be that people would be able to pick which laws applied to them. Then they head over to Cyber Bunker, located in Holland at a NATO Cold War bunker. This was a notorious host for illegal material, particularly spam. Allegedly its home to numerous hackers. When they finally got in, to their surprise, it was no longer CyberBunker, but a new company with a different name that claimed high degrees of trust. They had evolved into a place where governments and corporations keep their classified data secure.
Next they head to a bunker located about 30 meters below the hills of Stockholm. This facility hosted WikiLeaks during the heights of its popularity. The place is physically impenetrable. However, it seems like nowadays a bunker is no longer necessary for bulletproof hosting. Some experts believe it's much better to hide in plain sight by pretending to not be doing anything illegal and signing up for regular hosting. A victim would then take different hops in different countries before arriving at the final destination. This would make it really difficult for law enforcement to get cooperation from all these countries in order to find out where the host is. And this brings us to CloudFlare, which is now the edge of the Internet— the future of how Internet content can be hosted reliably without censorship.
Popular
Where can I donate old laptops?
Have a few old laptops that I want to donate to a charity or organisation who can make use of them. Anyone know any? Thanks Edit: They'll be without the hard drives.

Facility Manager Designing Your Office
Functional and aesthetic workplace premises definitely produce a positive impression on the workers also as on shoppers. Since you and your staff pay most of the time within the workplace, you would like to form positive that your workplace is intended properly. Moreover, you may hardly ever do major changes within the style of your workplace. So, it's important to approach a purported facility ma...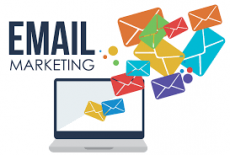 5 Techniques To Improve Response For Your Email Marketing in Dubai UAE
Generally, with any kind of marketing campaign in Dubai UAE, people need to see your message 7 to 12 times before they take action. This is why email marketing is so effective. It allows you to easily send a number of messages in a affordable manner and develop a long lasting relationship with your target audience so that they turn into customers for life. Here are 5 strategies to maximize the suc...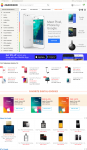 JadoPado Dubai UAE Marketplace
JadoPado is an auction sale marketplace where one can buy and sell new, used and renovate items Stores are handled by individual sellers, including their product reach, order management, and fulfillment. JadoPado work is to make sure everything looks great. Top 3 Places To Go Shopping in Dubai UAE – Expats Guide 14 Most Popular Online Stores in Dubai 2016 United Arab Emirates
Top SEO Tools 2017 – Best Tools You Need to Use
Take your SEO to the successive level with the best free and premium SEO Tools. Try the best link analysis, rank tracking tools, content optimization, keyword difficulty scoring, local search optimization and more. Keyword Research Tools: Keyword research tools gather the information from search engines to calculate how many times users search for that keyword. It is not completel...