Daily Deals For Home Decor Accessories
October 24, 2016 / 424 / Category : Online Shopping In Dubai
Wysada is a go-to shopping destination for the last word in home interiors in the Middle East. Wysada has opened many offices all overthe Middle East, and also in London, Hong Kong, Turkey, and Portugal. Wysada sells items in the bed and bath, home dcor, gifts, kids,appliances and other categories.
Wysadas journey began as a passionate conversation around a coffee table and has now grown into a go-to destination for luxury home interiors throughout the Arab world. As our dream has grown, so has the team that makes it happen. With headquarters in Amman, Wysada is ever expanding, with offices in Dubai and KSA.
Wysadas team are a group of forward-thinking individuals a diverse mix of creatives, strategists and talented professionals, who have come together to create this global company.
Popular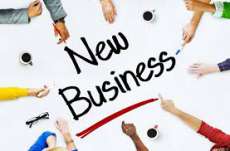 Tips to Start Business in Dubai
Once its decided what type of business you are going to setup. One move further on towards its consequences and to minimize them in order to get profit to a higher extent. This require a well overview and some tips aims techniques are there that may result in profitable business in most reliable and effective way. Businessmen in the area prefer to deal with someone they are well known and trust...
Martyr's Day 2016
Martyr's Day will be observed every year on 30 November in the United Arab Emirates. Year Date Day Holiday 2016 30 Nov Wed Martyr's Day It is a time of remembrance for those who have sacrificed their lives in the service of their country. Schools will close and both government and private-sector workers will have the day as a paid day off. UAE National...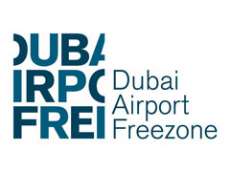 Do I need a UAE Partner to form a company in Dubai Free Zone?
One of the many advantages of setting up a company in DAFZA is that it allows 100% foreign ownership. You do not need a UAE Partner to form a company at DAFZA. We have tried our best to compile maximum information about Starting a Business in Dubai Free Zones. Please visit our Freezones Guide if you are looking for answers of the following: Dubai Offshore Company, Freezone Company Formation...
Baby Shop For Mother
Mumzworld is a best of mother and baby items, ranging from maternity care goods to baby strollers, diapers and more. Mumzworld has more Mother and Baby Gift Registry where new parents can register for Baby Shower gifts. Top 3 Places To Go Shopping in Dubai UAE – Expats Guide 14 Most Popular Online Stores in Dubai 2016 United Arab Emirates
Online Shopping and more deals
Souq.com sells a wide quality of designer stylish wear, along with hi-tech mobiles, computers, art, crafts and collectibles, paintings, games and even more. Souq.com allows for free returns and accepts Cash On Delivery (COD) payments. Top 3 Places To Go Shopping in Dubai UAE – Expats Guide 14 Most Popular Online Stores in Dubai 2016 United Arab Emirates