4 Useful Tips If you are Moving to Dubai
November 25, 2016 / 665 / Category : Dubai Guide
Dubai is becoming one of the favorite cities for tourists, short term and long term residents, job seekers and people who are looking to invest their money in real estate. The city of Dubai is growing at a rapid phase. The real estate market in Dubai is on an increasing trend and hence there are many investors worldwide who wish to invest in this city. Living in dubai is a great experience. The stay here is fun because of the excellent infrastructure and the city also provides some of the best amenities as compared to other Middle East countries. In totality the stay in Dubai could be quite reasonable if one take proper care in getting the accommodation at Dubai. In Dubai there is no specific limit for the wages or salary. One should keep in mind the expenses at Dubai and then negotiate the salary in terms of AED.
Driving License: When you consider moving to dubai you should keep in mind certain things so that your stay in Dubai is an excellent experience. Here are some quick tips to be kept in mind while you plan to shift your base to Dubai. One should have the driving license with you when you arrive to Dubai; in case required one should get it changed to the Emirati driving license or get the duration of your stay mentioned in the license.
Free Trade Zones: When you rent a place for stay you should preferably get accommodation in the free trade zone areas. The rent is much lower here at the free trade zones. One can avoid paying the 5% municipality housing tax when you get a house on rent at the free trade zones.
Buy Second Hand Furniture: When you decide moving to dubai you should preferably buy the second hand furniture. This is a good idea because the cost of new furniture is very high in Dubai. It shall become a huge investment and at some point of time if you want sell them you might not get the same value. Hence it is advisable to have second hand furniture for your rented home. You can excellent deals of secondhand furniture from the online sites in Dubai.
Accomodation: You can use Dubizzle.com to get accomodation on rent. There are plenty of choices when it comes to choosing a place to stay in Dubai. When a person shifts his base the main question in mind is where to go in dubai. Dubai offers accommodation for all budgets and hence one can easily find them without much hassle. It is preferable to rent out the homes in the free trade zones so that you can save on the municipal taxes to a large extent. Thus you can save a large amount of your salary. One needs to take care only for the accommodation. The transportation facilities are very smooth and fast as compared to other Middle East countries.
Popular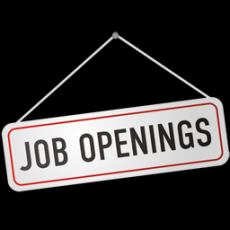 Jobs in Dubai and Middle East
Top 14 Jobs Sites in Dubai UAE By Popularity List of Recruitment Agencies in Dubai 11 Job Sites with Listings of Jobs in Dubai 7 Things to Keep in Mind When Getting a Job in Dubai 1. Search for Vacancies in Gulf As with time, the job market is getting very competitive. Check all related job vacancies, as well as any related websites for the company's complete history. This may impress...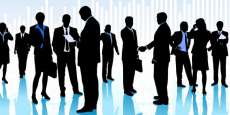 Jobs in Dubai for Expats
Dubai, the second-largest state within the UAE, may be a world economic hub. Many folks want to possess jobs in the metropolis for reasons like smart earning, untaxed financial gain, luxurious style, breathless scenery and smart work culture. Metropolis is very liberal and progressive state. Expats are even allowed to possess a property in a metropolis that is different wise not allowable in othe...
Sparkling Cleaning Services Company
A careful cleaning of your house is an assignment that is vital however overwhelming. The normal mortgage holder is reluctant to play out the task, knowing completely well, that by the day's end, he will have a home that looks not considerably not quite the same as it did when he began in the morning. Luckily, proficient administrations for house cleaning can be depended upon to assume responsibil...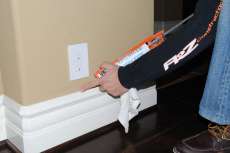 Regular Home Maintenance by Professionals
Does your house look boring? Regular home maintenance is necessary to keep your residential house in prime condition. Maintaining the house on an everyday basis pays off within the future by eliminating any attainable demand for major works and expenses. additionally, preventative home maintenance permits keeping the worth of your space/property. pocket money nowadays on home maintenance can mean ...
ADS Prime Online Trading Accounts Managemnet | Forex Brokers in UAE
Location: 8th floor, CI Tower,Corniche RoadPO Box 93894,Abu Dhabi, UAE Telephone: +971 2 657 2300 Email: +971 2 657 2323 Website: http://www.adsprime.com Fax: info@ads-securities.com ADS Securities is an Abu Dhabi based and owned international financial services company, dedicated to providing the highest quality investment opportunities for institutional, private and retail clients. With...