4 Useful Tips If you are Moving to Dubai
November 25, 2016 / 665 / Category : Dubai Guide
Dubai is becoming one of the favorite cities for tourists, short term and long term residents, job seekers and people who are looking to invest their money in real estate. The city of Dubai is growing at a rapid phase. The real estate market in Dubai is on an increasing trend and hence there are many investors worldwide who wish to invest in this city. Living in dubai is a great experience. The stay here is fun because of the excellent infrastructure and the city also provides some of the best amenities as compared to other Middle East countries. In totality the stay in Dubai could be quite reasonable if one take proper care in getting the accommodation at Dubai. In Dubai there is no specific limit for the wages or salary. One should keep in mind the expenses at Dubai and then negotiate the salary in terms of AED.
Driving License: When you consider moving to dubai you should keep in mind certain things so that your stay in Dubai is an excellent experience. Here are some quick tips to be kept in mind while you plan to shift your base to Dubai. One should have the driving license with you when you arrive to Dubai; in case required one should get it changed to the Emirati driving license or get the duration of your stay mentioned in the license.
Free Trade Zones: When you rent a place for stay you should preferably get accommodation in the free trade zone areas. The rent is much lower here at the free trade zones. One can avoid paying the 5% municipality housing tax when you get a house on rent at the free trade zones.
Buy Second Hand Furniture: When you decide moving to dubai you should preferably buy the second hand furniture. This is a good idea because the cost of new furniture is very high in Dubai. It shall become a huge investment and at some point of time if you want sell them you might not get the same value. Hence it is advisable to have second hand furniture for your rented home. You can excellent deals of secondhand furniture from the online sites in Dubai.
Accomodation: You can use Dubizzle.com to get accomodation on rent. There are plenty of choices when it comes to choosing a place to stay in Dubai. When a person shifts his base the main question in mind is where to go in dubai. Dubai offers accommodation for all budgets and hence one can easily find them without much hassle. It is preferable to rent out the homes in the free trade zones so that you can save on the municipal taxes to a large extent. Thus you can save a large amount of your salary. One needs to take care only for the accommodation. The transportation facilities are very smooth and fast as compared to other Middle East countries.
Popular
Country's 45th National Day 2016
National Day is the celebration of the independence and subsequent unification of the Emirates in 1971. Private Holidays Year Date Day Holiday 2016 1 Dec Thursday Nation Day 2016 2 Dec Friday Nation Day Public Holidays Year Date Day Holiday 2016 1 Dec Thursday Nation Day 2016 2 Dec Friday Nation Day...
UAE Labour Law
Federal Law No 8, For 1980, On Regulation of Labour Relations Chapter I: Definitions and General Provision Definitions General Provisions Chapter II: Employment Of Workers Children And Women Section I: Employment of Workers Section II: Employment of Children Section III: Employment of Women Se...
Cleaning Services - What Are Your Possibilities?
In the event that you are intrigued to peruse more about the various types of cleaning administrations accessible, then this post has the information you are hunting down. Specifically, this post will address three of the most well-known sorts of administrations that a customer may require. These administrations are house cleaning, cover cleaning, and spring cleaning - so in view of this present, ...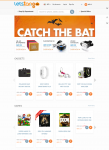 Online shopping in Dubai, Abu Dhabi
Letstango.com is very user-friendly – it offers to users support via live chat, instant shopping assistance and digital shopping assistance to customers. A wide range of goods is available, ranging from fashion to sports to electronics. Cash on delivery (COD) payments are accepted, and special fast delivery options are available. Top 3 Places To Go Shopping in Dubai UAE – Expats Guide 14 Mos...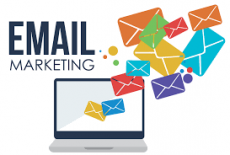 5 Techniques To Improve Response For Your Email Marketing in Dubai UAE
Generally, with any kind of marketing campaign in Dubai UAE, people need to see your message 7 to 12 times before they take action. This is why email marketing is so effective. It allows you to easily send a number of messages in a affordable manner and develop a long lasting relationship with your target audience so that they turn into customers for life. Here are 5 strategies to maximize the suc...