5 MUST do things in Dubai - Are You Traveling to Dubai? Read This Dubai Guide!
December 6, 2016 / 704 / Category : Dubai Guide
Dubai has emerged as a popular holiday destination recently. People from across the world come here not just to witness the world's tallest tower or the first seven-star hotel or the indoor ski slope, in fact people come here to appreciate the vision of those Emiratis who build a modern city so unique and extraordinary out of the desert. Today, this modern city is so popular that when it comes to holiday packages offered by travel companies the best one are generally for Dubai tour packages. Location Dubai, one of the seven Emirates that together form the United Arab Emirates is conveniently located at the crossroads between Europe, Africa and Asia. Dubai is the second largest emirates of UAE after Abu Dhabi, but it's the most popular one amongst the seven Emirates. Best time to visit Dubai witnesses extreme weather conditions. Few months of the year are extremely hot and in case you are not accustomed to hot summer days avoid traveling to Dubai during the summer. The best time to visit Dubai is from November to March. During this time you can easily find vacation packages for Dubai. What to do in Dubai? Well, Dubai is one destination where you will never feel bored. Most of the vacation packages for Dubai and Dubai tour packages plan out an itinerary that cater to the needs and interests of different tourists. Here is some of the MUST do things in Dubai:
Desert Safari
Exploring the Dubai desert with a desert safari is the best way out to enjoy a holiday in the desert city. Traveling in a vehicle to the golden sandy dunes and enjoying a barbecue dinner with traditional belly dancers entertaining you is an experience hard to find anywhere else. There are many Dubai tour packages available in the market with exclusive Desert Safari.
Explore the Dubai Gold Market
- This is the only place in the world where you could see gold jewelry shops without a single security guard. The gold items available here are in various shades of gold - yellow, white, pink, and even purple gold. The designs available here can be traditional, modern, conservative, old, delicate or robust.
Burj Al Arab
- This is a truly luxury and first 7 star hotel in the world. Built on an artificial island, the hotel is known worldwide for its superb interior decor, including a Sky view bar with simply amazing views and underwater restaurant. With a ticket you can go and see the hotel from inside.
Ski Resort
- Dubai has the world largest artificial Ski resort. It is worth visiting this resort even if you are from the North Pole. This is the best place in Dubai to escape the heat outside and enjoy skiing, tobogganing, snowboarding or just playing in the snow on a snow-covered slope.
Wild Wadi Water Park
Come here to enjoy exclusive water rides. This theme park having the latest technologies is quite popular amongst kids. Even holiday packages for Dubai are available with complimentary visit to Wild Wadi Water Park. Along with these, there are many more things to enjoy during a Dubai holiday. Just look for vacation packages or holiday packages for Dubai and plan out your holiday to this amazing desert city.
Popular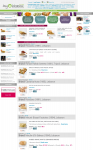 Online Lebanon Arabic Food
This is a specialty online gourmet store that offers Middle Eastern and Lebanese food items and ingredients. All the food products are 100% natural Lebanese food products. You can find everything from Arabic sweets, coffee, baked items, herbs, nuts and much more here. Operating from Beirut, Lebanon since November 2000, BuyLebanese.com is the world's first online gourmet store specialized in Leban...
Swimming Pool Maintenance Tips
In nations wherever, local people are distinguished to be a preservationist, loads of family units would rather have their own non-open desert garden. Without dread, a great deal of concerning the predominant culture, most nations inside the Middle Easterner emirates take a plunge in their own pools. While there are pleasant shoreline goals to go to, yet as some extremely sumptuous non-open resort...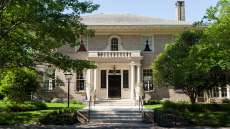 Secrets to Successful Home Buying
If you're inquisitive about shopping for a home, it's vital to think about your monetary obligations once you own the property. many of us target the mortgage needs, however, ignore different expenses, as well as the land tax, house owner association dues and utilities. moreover, once you purchase a home, you want to be able to purchase potential property tax increments, maintenance, and repairs. ...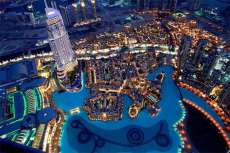 4 Useful Tips If you are Moving to Dubai
Dubai is becoming one of the favorite cities for tourists, short term and long term residents, job seekers and people who are looking to invest their money in real estate. The city of Dubai is growing at a rapid phase. The real estate market in Dubai is on an increasing trend and hence there are many investors worldwide who wish to invest in this city. Living in dubai is a great experience. The st...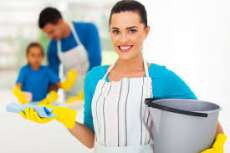 Checklist for Hiring a Maid Company in the UAE
Hiring a maid is not an uncommon practice here in the UAE. Here, women from various nations congregate to earn their living as housemaids, carrying out chores and saving enough to send money back to their families in their home countries. While having a maid may seem like a luxury to many, it can actually come as a boon, especially when you're juggling a job, children and household tasks. It's ...