5 Techniques To Improve Response For Your Email Marketing in Dubai UAE
December 14, 2016 / 448 / Category : Tech
Generally, with any kind of marketing campaign in Dubai UAE, people need to see your message 7 to 12 times before they take action. This is why email marketing is so effective. It allows you to easily send a number of messages in a affordable manner and develop a long lasting relationship with your target audience so that they turn into customers for life. Here are 5 strategies to maximize the success of your email marketing.
1. Know Your Customer in Dubai UAE.
The more you know about your customer, the better. What are their problems and how can you help them? When you know the answers to these questions it will help you to make your email marketing campaign more relevant. Before sending the email you need to make sure that the recipient is actually a prospective customer for your product or service.
2. Always Provide Value.
Email marketing is about developing a relationship with the people on your database. There is a presumption that if you send too many emails, it will aggravate your recipients. But if you don't send emails on a regular basis they will forget about you. People will only get irritated if you send them rubbish, so every email should provide something value. Don't just continually blast out sales messages. If you would not send the email to your best friend, then don't send it to the people on your list.
3. Grab Attention With Your Subject Line.
Your subject line is like the headline of an advertisement. This is what people will see in their email inbox. If they don't like it and if it doesn't make them want to read the content of the email they will ignore or delete it. Never send an email without a subject line. If you do, it will most likely get deleted as soon as it lands in the recipient's inbox.
4. Develop A Relationship.
You need to build a relationship with the people on your list so that they start to like and trust you. Email marketing is not a hit and run medium.Your subscribers need to know that you are a real person, just like they are. People will be more inclined to buy from you again and again when you have built up a relationship with them. Email personalisation can accomplish higher results but use it carefully. When used too much it can seem to be a bit creepy.
5. Use An Autoresponder.
Your email marketing in Dubai UAE is much more effective if you use email marketing software and an autoresponder. Email marketing software can capture the email information of your prospects and send information back to them immediately, regardless of where they are located or what time of the day it is. It can handle multiple customer lists and send out different messages, keeping track of who you send it to, what the subject line was, the body of the email, open rates, click-through rates and how many previous messages you have sent.
Popular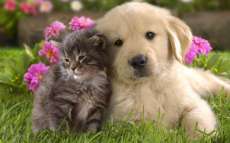 Can I adopt a Dog or Cat in Dubai UAE?
Yes you can. Even from the classified websites like Dubizzle you can get free kittens for adoption in Dubai, Cats for adoption in UAE, Cats for free adoption in Sharjah. You can find Kittens for sale in Dubai, kittens for adoption in Abu Dhabi, Cats for free adoption in Abu Dhabi. Online you can find Dubizzle cats for free adoption and Dubizzle cat adoption Abu Dhabi. Is it legal t...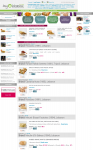 Online Lebanon Arabic Food
This is a specialty online gourmet store that offers Middle Eastern and Lebanese food items and ingredients. All the food products are 100% natural Lebanese food products. You can find everything from Arabic sweets, coffee, baked items, herbs, nuts and much more here. Operating from Beirut, Lebanon since November 2000, BuyLebanese.com is the world's first online gourmet store specialized in Leban...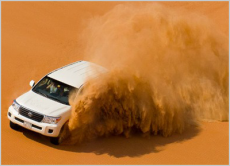 Desert Safari and Dune Bashing Experience in Dubai and Abu Dhabi
Abu Dhabi is the capital of the UAE and remains true to its traditional charm. With some marvellous attractions and old traditions, the city witnesses a huge footfall of tourists every year. From the Sheik Zayed Mosque to the Presidential Palace, there are many things to explore. During the desert safari, one can discover the true charm of the desert through camping and adventure. The Desert Safa...
ADS Prime Online Trading Accounts Managemnet | Forex Brokers in UAE
Location: 8th floor, CI Tower,Corniche RoadPO Box 93894,Abu Dhabi, UAE Telephone: +971 2 657 2300 Email: +971 2 657 2323 Website: http://www.adsprime.com Fax: info@ads-securities.com ADS Securities is an Abu Dhabi based and owned international financial services company, dedicated to providing the highest quality investment opportunities for institutional, private and retail clients. With...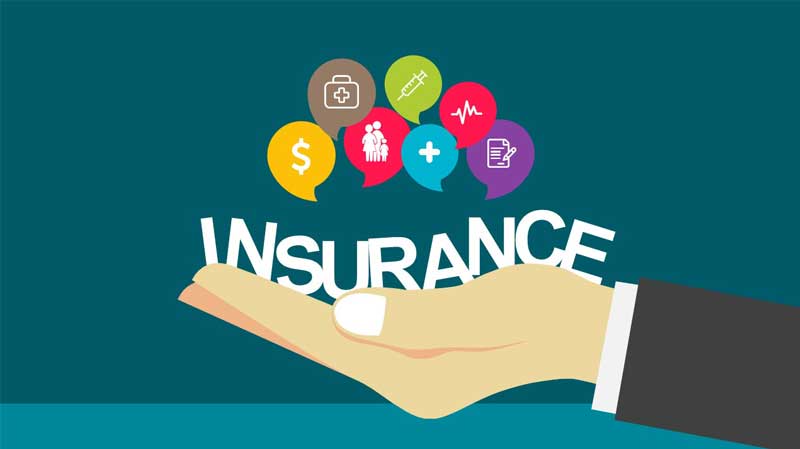 List of Insurance Companies DHA Permitted
List of Insurance Companies Permitted Insurers DHA Health Insurance Permit Permitted Health Insurance providersThe list shows which companies have been successful in obtaining a Health Insurance Permit from Dubai Health Authority as required under the Law. This Permit signifies that the company is allowed to sell health insurance products in the Emirate of Dubai. As of 16 September 201...