5 Techniques To Improve Response For Your Email Marketing in Dubai UAE
December 14, 2016 / 448 / Category : Tech
Generally, with any kind of marketing campaign in Dubai UAE, people need to see your message 7 to 12 times before they take action. This is why email marketing is so effective. It allows you to easily send a number of messages in a affordable manner and develop a long lasting relationship with your target audience so that they turn into customers for life. Here are 5 strategies to maximize the success of your email marketing.
1. Know Your Customer in Dubai UAE.
The more you know about your customer, the better. What are their problems and how can you help them? When you know the answers to these questions it will help you to make your email marketing campaign more relevant. Before sending the email you need to make sure that the recipient is actually a prospective customer for your product or service.
2. Always Provide Value.
Email marketing is about developing a relationship with the people on your database. There is a presumption that if you send too many emails, it will aggravate your recipients. But if you don't send emails on a regular basis they will forget about you. People will only get irritated if you send them rubbish, so every email should provide something value. Don't just continually blast out sales messages. If you would not send the email to your best friend, then don't send it to the people on your list.
3. Grab Attention With Your Subject Line.
Your subject line is like the headline of an advertisement. This is what people will see in their email inbox. If they don't like it and if it doesn't make them want to read the content of the email they will ignore or delete it. Never send an email without a subject line. If you do, it will most likely get deleted as soon as it lands in the recipient's inbox.
4. Develop A Relationship.
You need to build a relationship with the people on your list so that they start to like and trust you. Email marketing is not a hit and run medium.Your subscribers need to know that you are a real person, just like they are. People will be more inclined to buy from you again and again when you have built up a relationship with them. Email personalisation can accomplish higher results but use it carefully. When used too much it can seem to be a bit creepy.
5. Use An Autoresponder.
Your email marketing in Dubai UAE is much more effective if you use email marketing software and an autoresponder. Email marketing software can capture the email information of your prospects and send information back to them immediately, regardless of where they are located or what time of the day it is. It can handle multiple customer lists and send out different messages, keeping track of who you send it to, what the subject line was, the body of the email, open rates, click-through rates and how many previous messages you have sent.
Popular
Century Financial Brokers
Location: Century Financial Brokers LLC.7th Floor, Office 704/708,Al Khaleej Shopping Center,Al Mankhool Road,Bur Dubai, Dubai, UAE Telephone: +971 (4) 356 2800 Email: +971 (4) 351 6308 Website: http://www.centurybrokers.com Fax: info@centurybroker.com At Century Financial Brokers, our relentless pursuit of market opportunity separates us from the pack and binds us in a common purpo...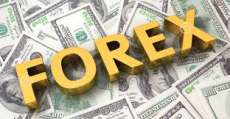 Introduction to Forex Trading
If you were wondering; forex trading is nothing more than direct access trading of different types of foreign currencies. In the past, foreign exchange trading was mostly limited to large banks and institutional traders however; recent technological advancements have made it so that small traders can also take advantage of the many benefits of forex trading just by using the various online tra...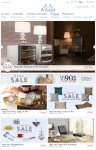 Daily Deals For Home Decor Accessories
Wysada is a go-to shopping destination for the last word in home interiors in the Middle East. Wysada has opened many offices all over the Middle East, and also in London, Hong Kong, Turkey, and Portugal. Wysada sells items in the bed and bath, home décor, gifts, kids, appliances and other categories. Top 3 Places To Go Shopping in Dubai UAE – Expats Guide 14 Most Popular Online Stores in...
Tips to Set up a Business in Dubai
Once its decided what type of business you are going to setup. One move further on towards its consequences and to minimize them in order to get profit to a higher extent. This require a well overview and some tips aims techniques are there that may result in profitable business in most reliable and effective way. Businessmen in the area prefer to deal with someone they are well known and trust...