ADS Prime Online Trading Accounts Managemnet | Forex Brokers in UAE
November 2, 2016 / 291 / Category : Forex
Location: 8th floor, CI Tower,Corniche RoadPO Box 93894,Abu Dhabi, UAETelephone: +971 2 657 2300Email: +971 2 657 2323Website: http://www.adsprime.comFax: info@ads-securities.comADS Securities is an Abu Dhabi based and owned international financial services company, dedicated to providing the highest quality investment opportunities for institutional, private and retail clients. With offices in London and Hong Kong it offers unique wealth management, asset management, capital market and trading services delivered by market experts. It has made a significant investment into proprietary multi-asset trading technology which is central to its ability to access liquidity and instruments, as well as delivering the highest quality products and services. Investment has also been made into people with the development of experienced, highly qualified teams with diverse backgrounds committed to a vision of becoming a leader in global business. Through organic growth, acquisition and strategic partnerships, ADS Securities has created a financial services firm which offers international knowledge, expertise and standards, but with the regional sensitivity and cultural identity of Abu Dhabi. ADS Securities is regulated by the Central Bank of the UAE, the Financial Conduct Authority (FCA) in the UK and the Securities & Futures Commission (SFC) in Hong Kong.ADS Securities started as an institutional brokerage offering a high quality, full service, multi-asset institutional Forex solution. Our market-leading proprietary technology accesses primary and secondary market liquidity, delivering exceptional price and execution. We have applied our unique approach to customer care to develop the exclusive trading solution ADS Prime, for private clients. Prime extends institutional standards of execution with tailored support for individual investors across a range of trading options.Our MissionOur mandate has always been to build a global financial services firm that offers the highest quality products and services. ADS Securities is independent, proud of our heritage, innovative, adaptable, and competitive; we are the financial services firm of the future.
Popular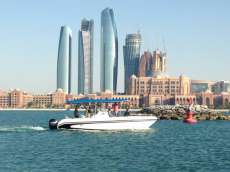 What is it like to live in Abu Dhabi?
Abu Dhabi is the more peaceful sibling, but it doesn't mean that we don't know how to have fun here! It is usually outshined by its sister Emirate Dubai because of all the shining lights, night-outs, busy streets and and the fast-paced life. Being the capital of the UAE, it is more inclined to tradition, however, Abu Dhabi has many great gems that its residents are yet to discover. It is als...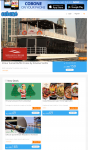 Dubai Deals, Coupons & Special Offers
Launched in July 2010 in Dubai, as part of the Jabbar Internet Group, Cobone features a daily market-focused deal on the best things to do, see, eat and buy in cities across the Middle East. Cobone is an easy and fun way to get fantastic deals on great experiences in your city. The company was founded in 2010 by Paul Kenny, an Irish entrepreneur. Shopping with Cobone is easy! When you see an un...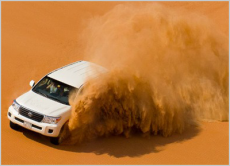 Desert Safari and Dune Bashing Experience in Dubai and Abu Dhabi
Abu Dhabi is the capital of the UAE and remains true to its traditional charm. With some marvellous attractions and old traditions, the city witnesses a huge footfall of tourists every year. From the Sheik Zayed Mosque to the Presidential Palace, there are many things to explore. During the desert safari, one can discover the true charm of the desert through camping and adventure. The Desert Safa...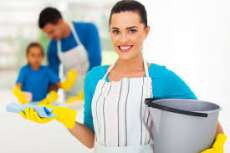 Checklist for Hiring a Maid Company in the UAE
Hiring a maid is not an uncommon practice here in the UAE. Here, women from various nations congregate to earn their living as housemaids, carrying out chores and saving enough to send money back to their families in their home countries. While having a maid may seem like a luxury to many, it can actually come as a boon, especially when you're juggling a job, children and household tasks. It's ...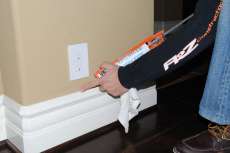 Regular Home Maintenance by Professionals
Does your house look boring? Regular home maintenance is necessary to keep your residential house in prime condition. Maintaining the house on an everyday basis pays off within the future by eliminating any attainable demand for major works and expenses. additionally, preventative home maintenance permits keeping the worth of your space/property. pocket money nowadays on home maintenance can mean ...