Hiring a Facility Management Company
November 4, 2016 / 413 / Category : Facility Management
The facilities management line of work aims to take care of everything from the maintenance of a commercial building to security, from procurement and contract management to health and safety as well as maintaining the communications infrastructure amongst a number of other aspects.A lot of organizations with differing size and speciality require their facilities appropriately maintained. These businesses can be office and sports complexes, hotels, university campuses, jails, hospitals or factories amongst many. The size of these businesses tend to be medium to large generally as the smaller ones tend to have a much more manageable task in hand.There are a lot of benefits of outsourcing facilities management responsibilities over hiring an individual as a facilities manager for the organization. Especially in today's tough economic climate, cost saving tends to be the main reason for outsourcing the responsibilities to the other companies specialising in management of facilities.The fierce competition has made it necessary for the businesses to outsource their facilities management responsibilities so that they can concentrate on the core business activities and production. Outsourcing promises reduced overheads as the professional service providers have the knowledge and the expertise to use the already existing resources of the organization in the best possible manner.The scope of this line of work has become very wide in the past decade. The specialists should be trained and have experience of working with large organizations in order to be able to handle the facilities of the organization competently. As a result, there are a number of rules and regulations on the subject. These facilities management contractors will bring a lot of expertise on managing facilities, office fit out as well as health and safety subjects. The outsourcing partners will not only have all the necessary certifications but will also have extensive experience practising them at different client locations as well.One of the key purposes of the job is to create a hygienic, well-maintained and appropriate workplace environment for the employees and the employers. Directly employing people within the organisation to manage all these aspects of the facilities is costly and challenging. Another advantage of bringing the experts is that they tend to have a whole work force who can undertake a wide range tasks from office fit outs to security and catering.An organization must compare the advantages to the disadvantages before it makes the decision of outsourcing or directly employing a facilities manager. Each business is unique but the advantages of letting the management of your facilities managed by the experts are undeniable.
Popular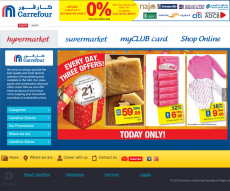 Carrefour UAE
Carrefour is the second-largest retail merchant in the world. Given its buying power, Carrefour is able to buy in a majority and keep prices low for its customers. More than 2 billion people shop the 100,000 + products that are always kept on stock on Carrefour globally.
How to choose Facility Management Company in Dubai?
How to choose Facility Management Company in Dubai Dubai is well known for its cultural heritage and become popular for its luxurious hotels, beautiful beaches and deserts. Several visitors arrive there for spending their holidays and also for official purposes and even for conducting meetings. Dubai expertise their best services to people by providing the facility management services in a def...
8 Best Places to watch New Year Fireworks in Dubai
One of the most popular new year destination around the world, Dubai is visited by millions during the new years and Christmas. And no matter how long is your stay in Dubai, you wouldn't want to miss the 31st December night fireworks show of the city. After all, it is one of the best firework shows in the world. To watch the best of the firework shows you need not be invited to a private part...
Advantages of Online Trading in Dubai
Benefits of Online Trading in Dubai Advantages of Online Trading in Dubai include, fully automated trading process which is broker independent, informed decision making and access to advanced Online Trading in Dubai tools, It has direct control over their Trading portfolio, ability to trade multiple markets and/or products, real-time market data, faster trading execution which is crucial in day...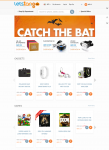 Online shopping in Dubai, Abu Dhabi
Letstango.com is very user-friendly – it offers to users support via live chat, instant shopping assistance and digital shopping assistance to customers. A wide range of goods is available, ranging from fashion to sports to electronics. Cash on delivery (COD) payments are accepted, and special fast delivery options are available. Top 3 Places To Go Shopping in Dubai UAE – Expats Guide 14 Mos...