Are people allowed to openly profess and practice a different faith in Dubai?
October 23, 2018 / 138 / Category : Faqs
For a Muslim territory, there is a fair amount of religious freedom in Dubai and people are free to practice their own faith. There are a number of churches and places of worship in Dubai although these may be located in less conspicuous places than mosques.
Popular
Do I need a UAE Partner to form a company in Dubai Free Zone?
One of the many advantages of setting up a company in DAFZA is that it allows 100% foreign ownership. You do not need a UAE Partner to form a company at DAFZA. We have tried our best to compile maximum information about Starting a Business in Dubai Free Zones. Please visit our Freezones Guide if you are looking for answers of the following: Dubai Offshore Company, Freezone Company Formation...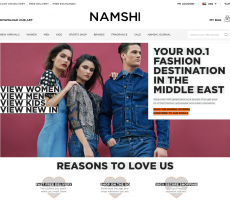 Online Shopping Fashion Dresses, Shoes & More
Namshi is a famous online destination in the Middle East for an extensive range of fashion and footwear brands. Namshi stocks both in-house as well as international brands and provides high service levels to its customers. Free shipping and free returns make this a very user-friendly shopping portal. Namshi is one of Dubai's most popular portals for shoppers who love fashion. Offering a wide...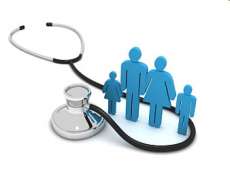 Clinics, Hospitals and Healthcare in Dubai UAE Expats Guide
People from different countries have different kinds of concerns and questions. If you are moving to this developing city of the Middle East, you don't need to worry about the quality of medical facilities. They are the finest like the developed countries. Clinics in Dubai have top-notch medical equipment and cooperative medical staff. People who are new to the climate in Dubai or other states of ...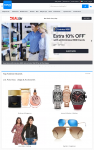 Online Shopping and more deals
Souq.com sells a wide quality of designer stylish wear, along with hi-tech mobiles, computers, art, crafts and collectibles, paintings, games and even more. Souq.com allows for free returns and accepts Cash On Delivery (COD) payments. Top 3 Places To Go Shopping in Dubai UAE – Expats Guide 14 Most Popular Online Stores in Dubai 2016 United Arab Emirates
Best Online Deals of Crossbody Bag for Girls - Backpack for Girls Blue Black
Description - Price $15 Elegant looking handbag for kids. Product Features: Target Group: Girls Brand: I See Fashion Type: Crossbody Bag Color: Red Color Details: Red and Black Pattern: Solid Fabric Type: Polyethylene Interior Features: 1 Main section with zipper closure Exterior Features: 1 Small zipper pocket, 2 side pockets Adjustable Strap: Yes Removable Strap: Yes Fa...