Are there any pool services in villas or houses in Dubai?
October 23, 2018 / 110 / Category : Faqs
For those owning a villa with a garden, there are many facilities management companies, providing reliable services with good value for money, which can keep your surroundings in prime condition. Many families also install their own swimming pool, which can also be regularly maintained under a straightforward service agreement.
Popular
Facility Manager Designing Your Office
Functional and aesthetic workplace premises definitely produce a positive impression on the workers also as on shoppers. Since you and your staff pay most of the time within the workplace, you would like to form positive that your workplace is intended properly. Moreover, you may hardly ever do major changes within the style of your workplace. So, it's important to approach a purported facility ma...
UAE Labour Law
Federal Law No 8, For 1980, On Regulation of Labour Relations Chapter I: Definitions and General Provision Definitions General Provisions Chapter II: Employment Of Workers Children And Women Section I: Employment of Workers Section II: Employment of Children Section III: Employment of Women Se...
VAT in UAE - Value Added Tax
Cabinet Decision No. (52) of 2017 on the Executive Regulations of the Federal Decree-Law No (8) of 2017 on Value Added Tax The Cabinet: Having reviewed the Constitution, Federal Law No. (1) of 1972 on the Competencies of the Ministries and Powers of the Ministers and its amendments, Federal Decree-Law No. (13) of 2016 on the Establishment of the Feder...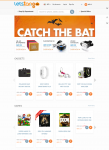 Online shopping in Dubai, Abu Dhabi
Letstango.com is very user-friendly – it offers to users support via live chat, instant shopping assistance and digital shopping assistance to customers. A wide range of goods is available, ranging from fashion to sports to electronics. Cash on delivery (COD) payments are accepted, and special fast delivery options are available. Top 3 Places To Go Shopping in Dubai UAE – Expats Guide 14 Mos...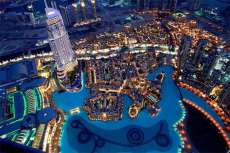 4 Useful Tips If you are Moving to Dubai
Dubai is becoming one of the favorite cities for tourists, short term and long term residents, job seekers and people who are looking to invest their money in real estate. The city of Dubai is growing at a rapid phase. The real estate market in Dubai is on an increasing trend and hence there are many investors worldwide who wish to invest in this city. Living in dubai is a great experience. The st...