Best deals in Dubai UAE with Awok.com
November 1, 2016 / 641 / Category : Online Shopping In Dubai
Awok sells home appliances, electronic products, mobiles, tablets, jewelry and lot of more at exclusive discounts and low prices. Productsare delivered within 12 to 24 hours by Awoks own delivery vans, anywhere in the UAE.
You might get a of sites in Dubai offering deals and discounts, but then my only issue is you always have to check out for coupon and codes and stuff. There are couple of sites though which will offer you competitive and cheaper prices for genuine branded products like perfumes, chocolates, electronics and stuff.You can get the best deals from Super Deals UAE. Super Deals UAE offers best deals, coupons and offers in Dubai, UAE. Great discounts & offers at Dubai restaurants, food, dining, beauty, spa, fitness, travel, shopping, car accessories.The best way get the best deals is to compare all the deals website at one platform the price comparison sites, just have a look on price deals, hope you will find the best deals there.
Popular
5 MUST do things in Dubai - Are You Traveling to Dubai? Read This Dubai Guide!
Dubai has emerged as a popular holiday destination recently. People from across the world come here not just to witness the world's tallest tower or the first seven-star hotel or the indoor ski slope, in fact people come here to appreciate the vision of those Emiratis who build a modern city so unique and extraordinary out of the desert. Today, this modern city is so popular that when it comes to ...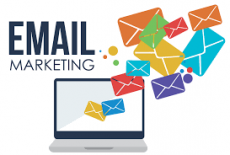 5 Techniques To Improve Response For Your Email Marketing in Dubai UAE
Generally, with any kind of marketing campaign in Dubai UAE, people need to see your message 7 to 12 times before they take action. This is why email marketing is so effective. It allows you to easily send a number of messages in a affordable manner and develop a long lasting relationship with your target audience so that they turn into customers for life. Here are 5 strategies to maximize the suc...
VAT in UAE - Value Added Tax
Cabinet Decision No. (52) of 2017 on the Executive Regulations of the Federal Decree-Law No (8) of 2017 on Value Added Tax The Cabinet: Having reviewed the Constitution, Federal Law No. (1) of 1972 on the Competencies of the Ministries and Powers of the Ministers and its amendments, Federal Decree-Law No. (13) of 2016 on the Establishment of the Feder...
Facility Manager Designing Your Office
Functional and aesthetic workplace premises definitely produce a positive impression on the workers also as on shoppers. Since you and your staff pay most of the time within the workplace, you would like to form positive that your workplace is intended properly. Moreover, you may hardly ever do major changes within the style of your workplace. So, it's important to approach a purported facility ma...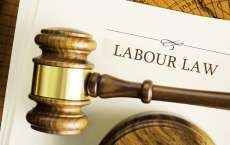 Chapter III: Employment Contracts, Records and Wages - UAE Labor Law
Article 42 An apprenticeship contract is one whereby a firm owner undertakes to provide full vocational training consistent with the professional standards to another person who has completed at least 12 years of age, who, in turn, undertakes to work for the employer during the training period subject to such terms and for such period as mutually agreed. The apprenticeship contract shall be in w...