BOTIM (Skype replacement)
March 5, 2018 / 556 / Category : Faqs
I subscribed to BOTIM and used it to call my family at home. The connection was dreadful. Picture and audio both sounded like I was calling on a dial up connection - although my family said the picture and audio was quite clear, not as good as skype by not as bad as what we had.
Has anyone else subscribed to this and what are you opinions of the service? Im hoping at least one person has experienced a good call?
38 Comments
MagnumTash

1 year ago

Haha ok

kingpin_dxb

1 year ago

People are actually paying for that crap? You as a consumer, have the power to make them change their greedy ways by not giving them your hard earned money. Stop encouraging this greed.

MagnumTash

1 year ago

I totally agree with what youre saying but I didnt do wrong. If the country blocks Skype, using a VPN to access skype is against the law. Theres nothing wrong with me paying a subscription for an alternative. Id rather pay and be able to speak to my family than not pay and not know if Ill be able to see them or not. Etisalat and Du can and will milk us for everything if they want to. I hope they dont, but until a valid, legal alternative becomes available what options are there. My original post was asking others who have paid for BOTIM if they had the same experiences - not an invitation to hate on the principal (no matter how valid your point of view is) and disrespect me by saying I did something wrong.

WorthLavishness

1 year ago

I will not down vote just because its a botim/cmim (or whatever name is) question. But I do feel you did wrong by paying this, you're validating etisalat/du thinking that they can milk us for everything. I'll not pay for something that the rest of the world gets for free, this is backwards thinking, and I really hope they open their eyes before 2020 as it will not look good.

MagnumTash

1 year ago

Thats interesting. Ill try it later. Thanks a lot!

onceinawhiledxb

1 year ago

I've been hearing everyone talking about skype being blocked for 2 months now, well for whatever reason skype is working as it used to do for me (only wifi) on du, both at home and work, no vpn, not skype for business.. no shenanigans whatsoever, I ain't even mad ...but just saying.

Mad-o-wat

1 year ago

If I use this service to use Skype, can't they track us ??

cyberkada

1 year ago

Developed by a single person. Hint. In the US it costs maybe $50 to get a business license. That's all Apple needs to be listed under a company name. Yet it's listed under an individual's name.

dubaitiger

1 year ago

just reading about BOTIM on etisalat website : Use this plan with your mobile data package to make voice and video calls even while on the move Really you charge people for using App and then they need to pay for data ...

nehadshariff

1 year ago

I realized the same, almost double the amount of data.

Schahid

1 year ago

I'm paying more for a VPN service. Will never encourage this daylight robbery.

dontdeportmeplz

1 year ago

nytb Or streisand.

dontdeportmeplz

1 year ago

Thats what china does, while they block things they make sure there are free local alternatives.. sometimes even better (wechat). However that is the smart approach and requires you to be competent enough to build a decent service. Much easier to force people into things because they dont have any alternative.

dontdeportmeplz

1 year ago

And for labourers who dont see thier family for 2 years at a time, its a big problem and can cause depression. 50 dirham for most of them is solid chunk of thier salary.

aouniat

1 year ago

You should be paying for a VPN, not botim

MagnumTash

1 year ago

No idea mate. I had no problem with skype and FaceTime. Crystal clear with FaceTime actually. For some reason BOTIM is dreadful!

The_Gripen

1 year ago

Why is voip to the UAE so terrible?! Horrible audio, frequent lags and dreadful video calls. This happens whenever I call any of my friends in Dubai, but it isnt as bad when I talk to people in other countries (with slower internet). Are the ISPs throttling VOIP to push their international calling service?

MagnumTash

1 year ago

Interesting - and it works fine on UAE internet without a VPN?

linux_n00by

1 year ago

we were using skype for business. just subscribe to microsoft online and pay for like $5 per month

RollforExposure

1 year ago

More habbiness for all

Razzler1973

1 year ago

I don't know why they couldn't come up with their own equivlent to Skype but, like Skype, make it free but with the add ons, etc that you pay for that Skype did. To remove a world leading free service, in a city where a vast majority of people are expats, and not replace it is disgraceful. I hope they remember this next time they wonder why 'expats don't treat the UAE as though they live here' cause you constantly remind us this isn't 'home'. The knock on of companies that do business around the region that use Skype to communicate or conduct initial interviews, etc, it's insane what they have done here

MagnumTash

1 year ago

Also it keeps reminding me of the package Ive already paid for which is even more annoying!

MagnumTash

1 year ago

Yes that annoys me too!

Revert_Von_Needful

1 year ago

Pay 50 or 100 for app access and you still get the in app adds...fantastic.

MagnumTash

1 year ago

I did notice my battery was pretty hammered actually. Thanks for your input.

MagnumTash

1 year ago

I didnt think of that, thanks. I was using it at peak UAE time. Cheers

MagnumTash

1 year ago

Thats interesting. Thanks for your input!

MagnumTash

1 year ago

So how do you communicate with people outside of UAE?

MagnumTash

1 year ago

What do I expect? What are the other options!

dvidxoxo

1 year ago

a friend has subscribed and he is complaining battery drain issue

3alyElKufieh

1 year ago

I used it once at 6:30 in the morning and it was crystal clear for me. I guess it depends on how many users are active.

Dubainewbie

1 year ago

Calling it a "replacement" is kinda insulting. Not supporting that thing with a single dirham.

Muhaisnah4

1 year ago

I've used BOTIM both as a free app and a paid one. When it was free, I never faced any issues with it (but I only used voice calling). When it was paid, it would at times give me errors. Also, noticed that when it became a paid service, it was using much higher data than when it was a free service.

hatedpeoplesinceday1

1 year ago

I had a good laugh at this.

thekrushr

1 year ago

Same. Even if it was the best VOIP service ever in the history of the universe, I would refuse on principle.

Delta4

1 year ago

You forgot to add the part about it being monitored

scre4m

1 year ago

Not paying a cent on a service that should be free in the first place.

Here_I_Am_What_Now

1 year ago

lol
Popular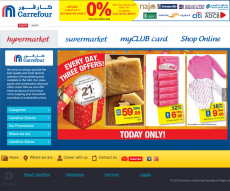 Carrefour UAE
Carrefour is the second-largest retail merchant in the world. Given its buying power, Carrefour is able to buy in a majority and keep prices low for its customers. More than 2 billion people shop the 100,000 + products that are always kept on stock on Carrefour globally.
Mobile Shopping Axiom Telecom
Axiomtelecom is the largest distributor and authorized dealer across the Middle East, of some of the most acknowledged mobile brands in the world. Axiomtelecom deals with different telecom operators in each of the countries where they operate. Top 3 Places To Go Shopping in Dubai UAE – Expats Guide 14 Most Popular Online Stores in Dubai 2016 United Arab Emirates
JadoPado Dubai UAE Marketplace
JadoPado is an auction sale marketplace where one can buy and sell new, used and renovate items Stores are handled by individual sellers, including their product reach, order management, and fulfillment. JadoPado work is to make sure everything looks great. Top 3 Places To Go Shopping in Dubai UAE – Expats Guide 14 Most Popular Online Stores in Dubai 2016 United Arab Emirates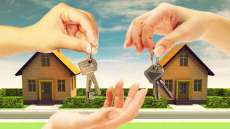 Top 5 Areas to Buy Property in Dubai
Dubai is that the world's most fun property market, giving a large vary of investment sorts and dynamic perpetually because the master plan unfolds. the subsequent may be a list of the simplest investment areas of the instant. 1. The Springs The Springs is found within the Emirates Living district of port and offers a 'villa-living' lifestyle that is particularly well-liked among expats. The...
8 Best Places to watch New Year Fireworks in Dubai
One of the most popular new year destination around the world, Dubai is visited by millions during the new years and Christmas. And no matter how long is your stay in Dubai, you wouldn't want to miss the 31st December night fireworks show of the city. After all, it is one of the best firework shows in the world. To watch the best of the firework shows you need not be invited to a private part...